Some important facts about bankruptcy:
You do not lose everything
Bankruptcy means a fresh financial start
You could be eligible for automatic discharge in 9 months
Stop collection calls
Stop wage garnishments
Eliminate debt
Bankruptcy can eliminate:

credit card debt
tax debt
payday loans
certain student debt
other unsecured debt
There are options to avoid bankruptcy
A consumer proposal might be a better solution for you. Our team of Licensed Insolvency Trustees will review your situation and explain all your options. If you don't need to go bankrupt, we'll tell you!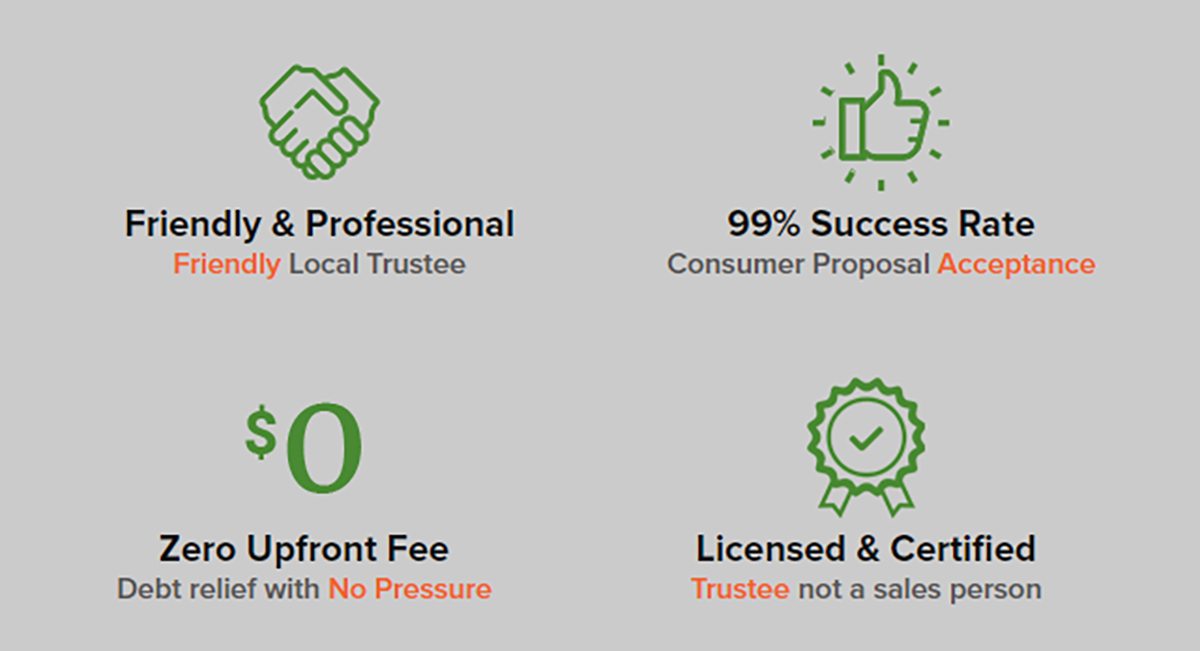 Get a Personalized
DEBT FREE PLAN
We'll provide you with the right information you need so you can make the best decision for you.
Always Meet a Licensed Professional – Not a sales clerk
Zero Up-Front Fees
Commited to Help You through the Entire Process
Helping individuals like you get out of debt since 1999