Today roughly 1 in 10 insolvencies in Canada involve debtors over the age of 60. That percentage has risen consistently over the past 6 years. While young Canadians are taking on more mortgage debt and student loans, they have the benefit of time and potential income growth to deal with their heavier debt loads. Not so for older Canadians. In fact, we see several factors that predict the likelihood that many more seniors will be filing bankruptcy in the coming years.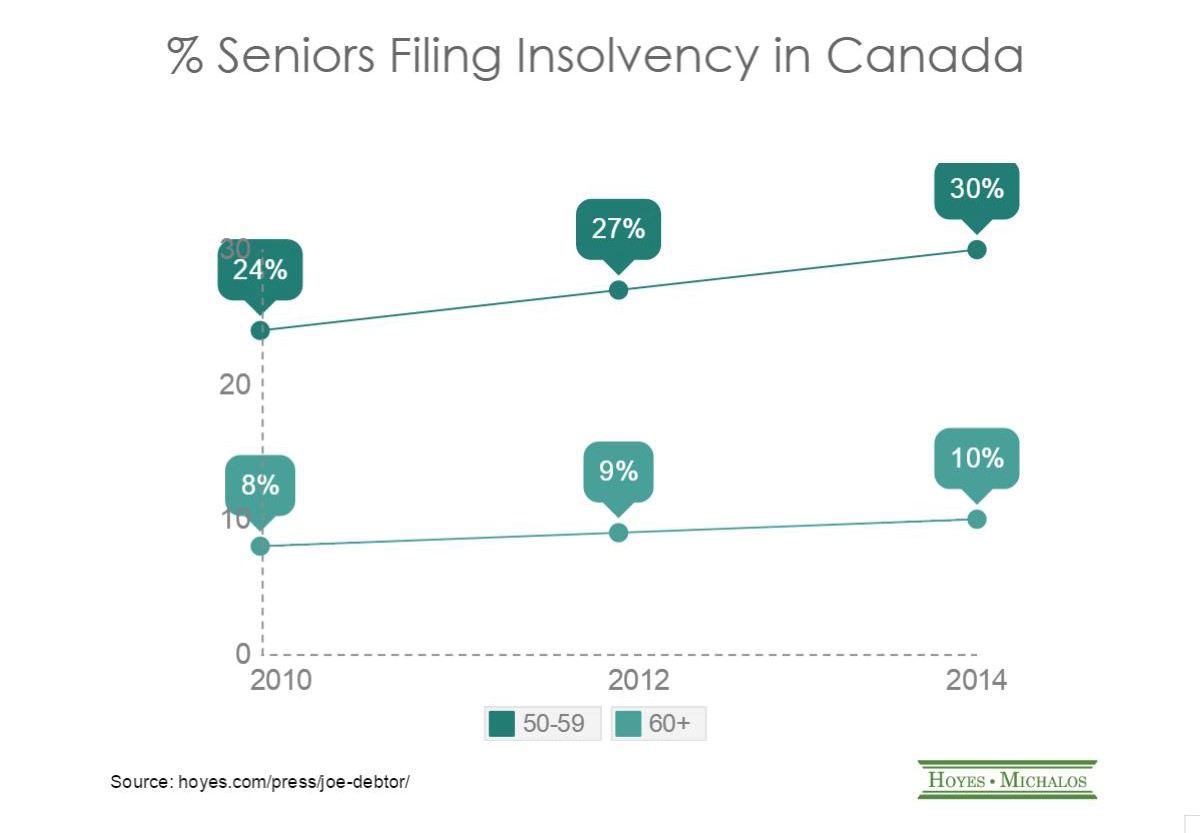 Current pre-retirees are in worse shape
Consumer debt levels have risen dramatically in recent years and one of the cohorts most at-risk are pre-retirement seniors. Debtors aged 50-59 already account for almost a third of all insolvencies. Moreover, their unsecured debt rose to more than $68,000. As this large legion of insolvent debtors continue to age, those that don't restructure their debts before retirement will find it increasingly difficult to maintain their debt payments after they retire.
Even those with savings will find their pension income is insufficient to continue to carry consumer debt. A study by the Broadbent Institute warned that a significant number of Canadians nearing retirement do not have nearly enough retirement assets to provide a decent standard of living, a standard that will be reduced even further if they are still making debt payments. And those with significant debts are even less likely to have any pension savings at all, regardless of their income level.
Pension savings are insufficient
The Broadbent study found that the average retirement assets for families without an employer pension plan was $85,000 while the median was just over $3,000.
Seniors with debts are likely to hold even less in savings. Insolvent debtors aged 50-59 had an average of only $21,000 in RRSP savings (median $3,000) while those aged 60 and over had just under $24,000 in RRSP assets (median $900).
RRSP savings are protected in a bankruptcy, however for many Canadians debt payments take the place of pension savings and after retirement, pension income is just inadequate to keep up.
Home ownership doesn't equal home equity
For those lucky enough to own their own home, you would think that the rise in the housing market would cushion the blow. For some yes, but for many, their equity has been eroded by other factors including second mortgages and late-in-life refinancing.
More than one in four (28%) insolvent debtors over the age of 50 owned a home still encumbered by an average mortgage of more than $190,000 with less than 10% equity in their home.
New legislation in Ontario protects a homeowner's principal residence from seizure if their equity does not exceed $10,000. This protection will lower the cost of insolvency for many seniors, reducing the barriers to filing.
Growth in unsecured debt unsustainable
It's not just late-in-life mortgages that are an increasing concern for older Canadians. Income pressures also force seniors to turn to high cost consumer debt. Unsurprisingly, insolvent debtors over the age of 50 have the highest level of credit card debt.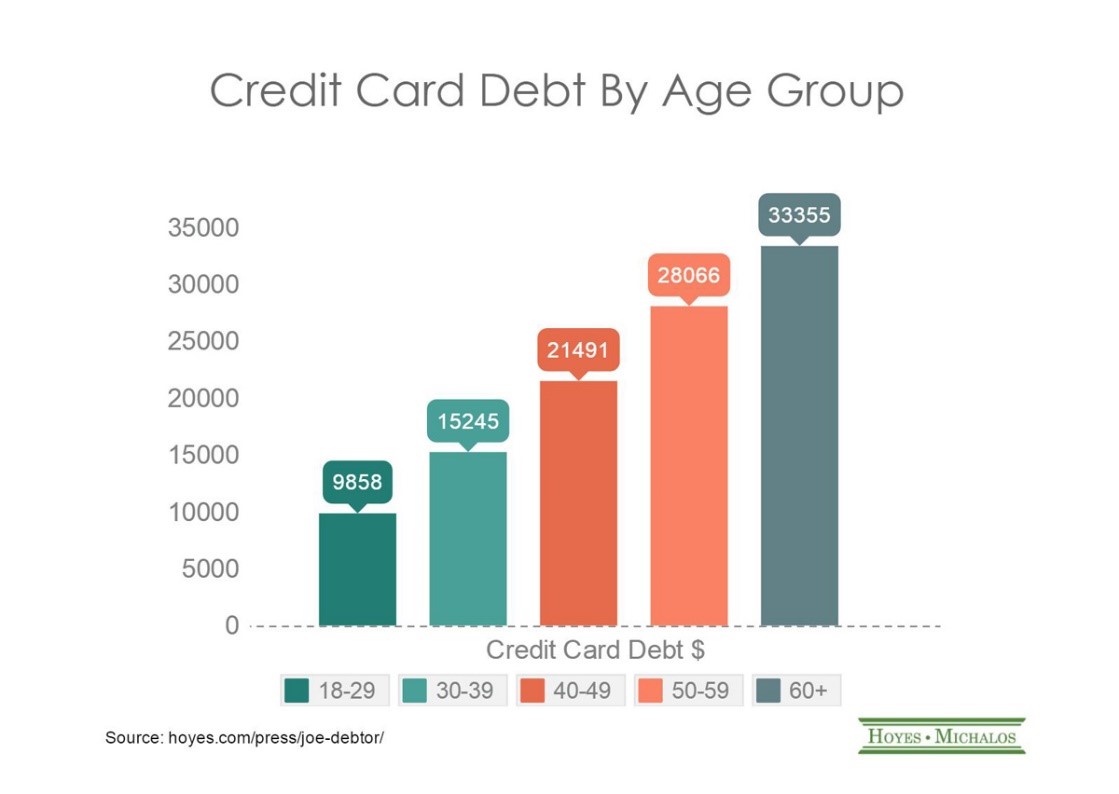 However, we have also seen a dramatic rise in the number of seniors using payday loans which is quite concerning. Once started, a dependence on payday loans is hard to stop without dealing with the underlying debt issue.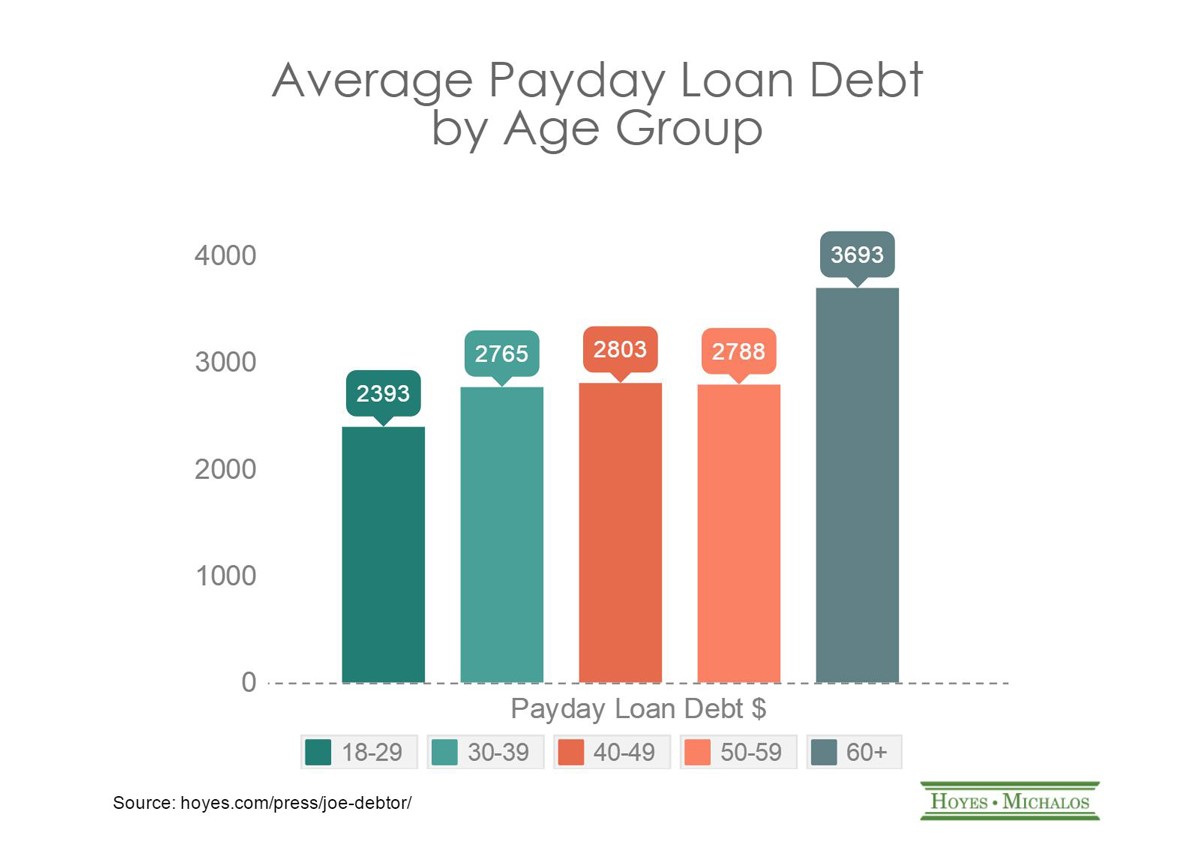 While it is impossible to say at any age what the level of debt one can support, it is our feeling that for seniors the odds are stacked against them and for this reason we expect to see a continued trend towards seniors filing for insolvency in the coming years.
Similar Posts: