It's important to know how to talk to debt collectors when they call about an outstanding debt. If you are receiving calls from collection agencies, you need an action plan for what you are going to do and say. The first step is to ask yourself how bad is it?
Are they calling for a debt you don't owe? Then our 5 tips can help keep you focused when you have them on the phone.
If you are behind on one or two small debts, again look to our 5 tips for dealing with collection agencies to help you negotiate a repayment plan to stop the calls.
However if your situation is dire, you're receiving calls from several agencies and you don't think you can pay back your debts no matter how hard you try, then these tips can help you answer the calls however stopping the calls may mean talking to a bankruptcy trustee.
No matter what,  here are 5 suggestions on how to proceed when you are on the phone talking to any creditor or collection agent about an outstanding item. More information can be found in our guide to dealing with collection agencies or our slideshare on Stopping The Calls For Good.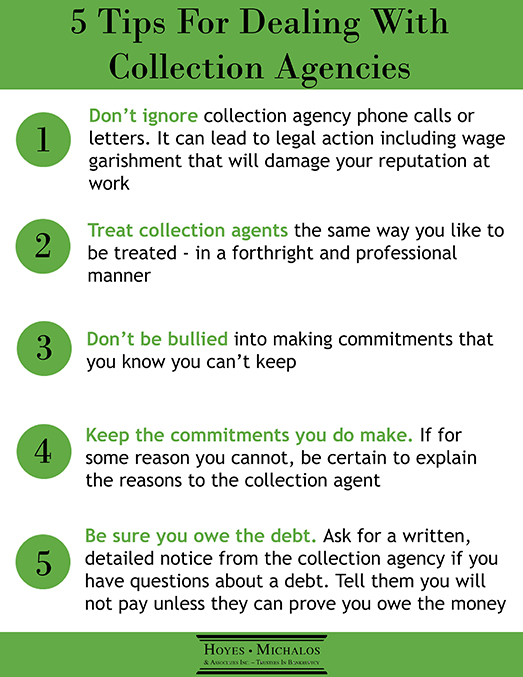 Similar Posts: