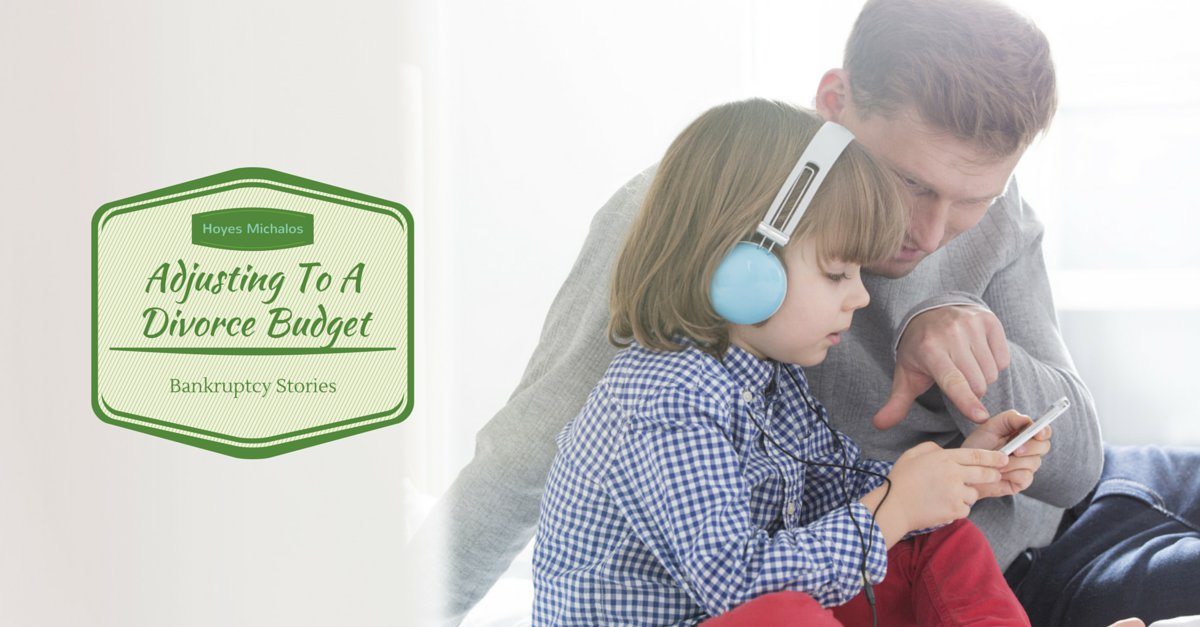 Like many people Kevin (not his real name) never budgeted. Now divorced he found himself in over his head financially.
Kevin and his now ex-spouse divorced 4 years ago. They share custody of three kids. Kevin has a decent income of about $3000 net per month, but pays support of about $800. He drives an old Pontiac Montana, rents his apartment but seems to run out of money at the end of every month. He has no savings for retirement or to cover emergencies.
Worse, Kevin has accumulated debt since the divorce and now finds himself unable to keep up with his bills each month. He worries not just about money, but about the example he is setting for his young children on how to manage money. Desperate to start over, Kevin contacted our London debt help office for advice.
Budgeting Is Important After Divorce
Meeting with Kevin it became clear that the biggest challenge he faced was that he didn't even know his own budget. Never needing a budget before, adjusting to the different financial dynamics of divorce was proving challenging.
Kevin realized too late that after his divorce there was less extra money available for wants as well as need. Unfortunately in the meantime he accumulated about $30,000 in credit card debt since his divorce.

The Decision To File Bankruptcy
After spending some time with Kevin, it became clear that he needed to clear up his existing debts. Personal bankruptcy would give him the fresh start he needed. Because his support payments were deductible from his income for bankruptcy purposes, Kevin wouldn't have to make any surplus income payments. 
As a first time bankruptcy with  no surplus income, Kevin was successfully discharged after nine months.
In addition to eliminating credit card debts, Kevin looked forward to, and really benefited from, the two credit counselling sessions included in the bankruptcy process. Before the divorce he admitted he and his ex really didn't need to budget to get by. But now with money a little tighter he admitted that putting some structure to his finances was a good idea. He called it his 'divorce budget'. His goal was to put some money away for his kids for school and for his retirement some day.
You Too Can Have A Fresh Financial Start.
When debt accumulates due to, or after divorce, a bankruptcy of consumer proposal can help you eliminate that debt and get back on track. Contact us today for a free consultation.
Similar Posts: