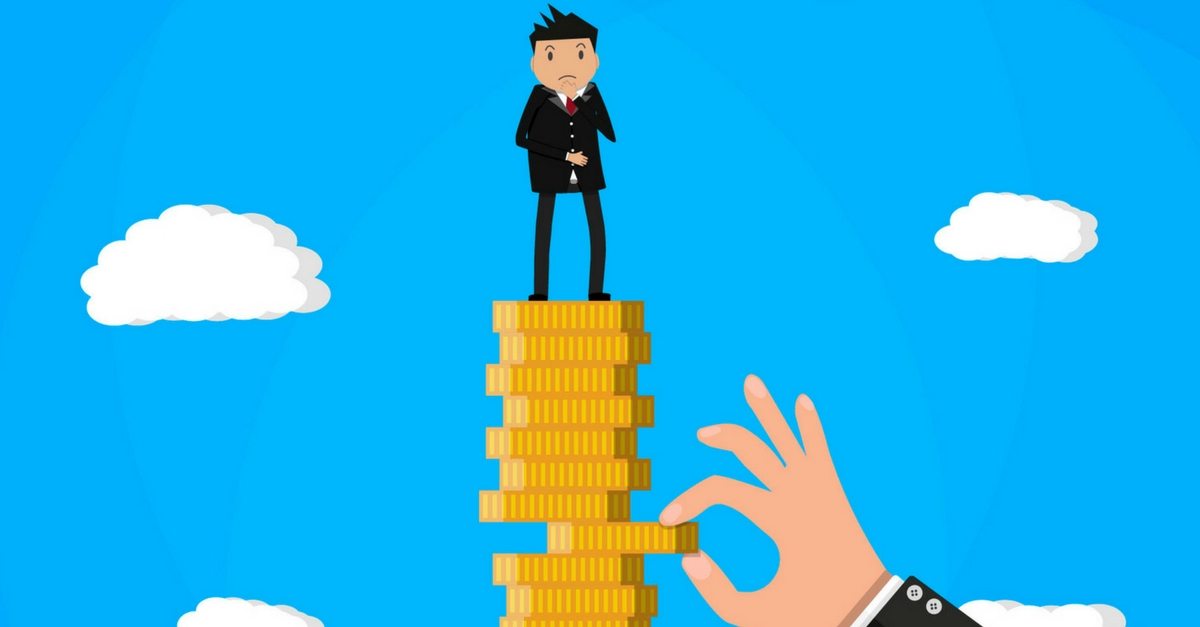 It appears that I created a bit of a controversy last week with my post on Why Budgeting is a Bad Idea. I wasn't trying to upset anyone; all I wanted to do was make a simple point:
Budgeting is hard. Most people who try to make a budget stick with it for a week or two, or a month, but then they get off track. (Here's an article on the Top Five Reasons For Not Budgeting in Canada; are these your reasons as well?) There's no point in devoting a lot of time and energy to something with limited chances of success. However, I am a strong believer in learning to manage your money. If you don't know where your money is going, you can't pay your bills, or have a savings plan. So last week I shared my answer to the budgeting problem. I said:
Don't budget. Just pay your bills every time you get paid.
Simple. Instead of trying to pay your rent on the 1st, your hydro bill on the 8th, car insurance on the 12th, and cable and phone on the 22nd, simply divide all of your bills by however often you get paid, and pay them on payday. If you get paid every week, and your phone bill is $100 per month, pay $25 every week, on-line, using internet banking. Simple. I even explained it in this video:
And for those who want more details on exactly how to do it, I recorded a second video, with the details:
Some people thought it was a great idea. Here's an e-mail we received this week (slightly edited, to protect the identity of the sender):
Mr. Doug Hoyes, I heard your radio announcement this morning about budgeting. I read your budgeting report on your website, The Secret to Making a Budget: DON'T, and it all makes perfect sense! Thank you. My husband and I are both in our 50's. Since I can no longer work due to medical issues, and we are still paying lawyers to deal with support issues, we thought it was the end for us. We did look into bankruptcy a few years ago, but we couldn't do it. We have been keeping our heads above water for the last five years, but we were just looking into using quick books to help us with our spending. I like your approach to not-budgeting, and maybe in conjunction with quick books, we can make things work out for us. I just wanted to email you and say thank you.
Excellent! That's exactly why I wrote the article, and recorded the videos: to show everyone simple methods to manage money. Other people seem to think my approach is too easy. How can you just set up your bills to automatically get paid? My answer: try it; see if it works for you. If it doesn't, you can use the conventional method of keeping a detailed budget on paper, or on-line, using a program like Calendar Budget. Need some help? Here are some thoughts from Ted Michalos on budgeting for Christmas – his advice? Start now. As Wendy Young in our Hamilton office describes it, it's time for a fresh start. Scott Schaefer also offers his Top 6 Budget Tips. So why do some people get upset with the "B" word, budgeting? It's not because they don't want to budget, or don't know how to budget. It's because they have a lot of debt, so there is no way to make a budget that balances; there's just too much going out each month. In that case, you need to make a plan to get out of debt. But after than, find some kind of approach to managing your money.
Get our free budget workbook!
Please enter valid email.
You cannot download the workbook without providing consent. Please put a checkmark in the checkbox above.
Get information about Canada's Anti-Spam Legislation (CASL) and read our privacy statement here.