As part of the Cambridge community, I'm very pleased to announce that Hoyes, Michalos & Associates Inc. will once again be a proud sponsor of this year's Cambridge Tour de Grand to be held Sunday, June 10th, 2018.
The Cambridge Tour de Grand is an annual recreational bicycle event. I've enjoyed cycling for many years and this will be my 7th Tour de Grand.
It's great to be able to lend some support as it's a great family day and community event for the City of Cambridge.
This year there will be 11 routes. They are designed to challenge every skill level.  Choose the nice and easy 10km route along the Grand River, or tackle the monster 160km route to feel like a pro!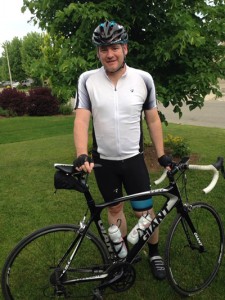 Either way, whatever route you choose, I can say that it's a great day for families of Cambridge and the surrounding areas.  The bike routes take you through some of the best scenery Cambridge has to offer.
Proceeds from the Cambridge Tour de Grand are used to fund the Helmets for Kids program.  You can register for the event this year by visiting the website at www.cambridgetourdegrand.com
Hope to see you there for a fun day out!
Similar Posts: