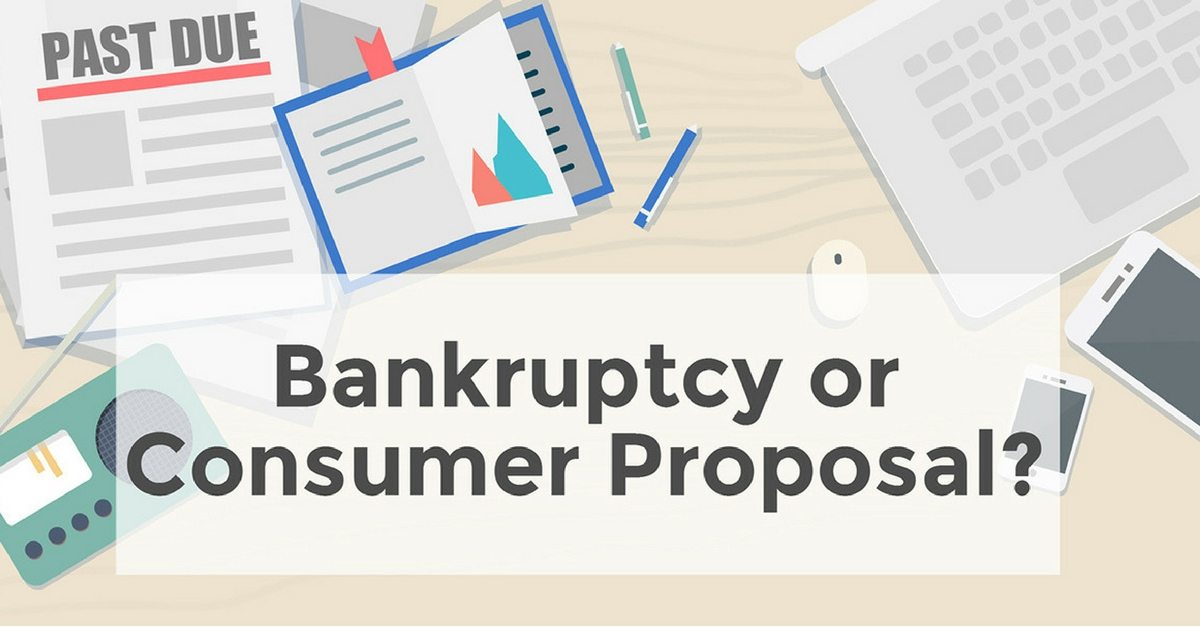 Both bankruptcy and a consumer proposal will eliminate debt, both provide protection from creditors and stop collection calls. However not everyone should file bankruptcy and a consumer proposal won't work in every situation either. Our infographic below explains some key differences between a proposal and personal bankruptcy and there are many factors to consider when deciding which is better including:
how your assets are affected,
how long each procedure will last,
what your monthly payments may be,
how your credit is affected, and
what your duties will be.
For those not familiar with a consumer proposal, more and more people are now filing a proposal over bankruptcy.  I am very pleased to report that as a trustee with Hoyes, Michalos & Associates I've had the privilege of serving the Niagara region. Since January of 2015, 75% of the people I have met avoid bankruptcy by filing a consumer proposal.
In a consumer proposal you make an offer to your creditors to pay a portion of your debts over a period of time that cannot exceed 5 years. You always have the option of paying it off sooner. What you have to offer your creditors will vary as the consumer proposal has to provide more to your creditors than if you were to file a bankruptcy. 
When you file a consumer proposal the legal protection starts right away. Your creditors have 45 calendar days to vote on the proposal (every dollar you owe = 1 vote) and we need a majority of the "dollar-votes" to agree. Thankfully Hoyes, Michalos & Associates has a 99% acceptance rate for our proposals, so there's an excellent chance a consumer proposal is right for you and your family. 
Contact us today for a free, no-obligation consultation with a Licensed Insolvency Trustee to review your situation and see if a consumer proposal is the right answer for you.

Similar Posts: