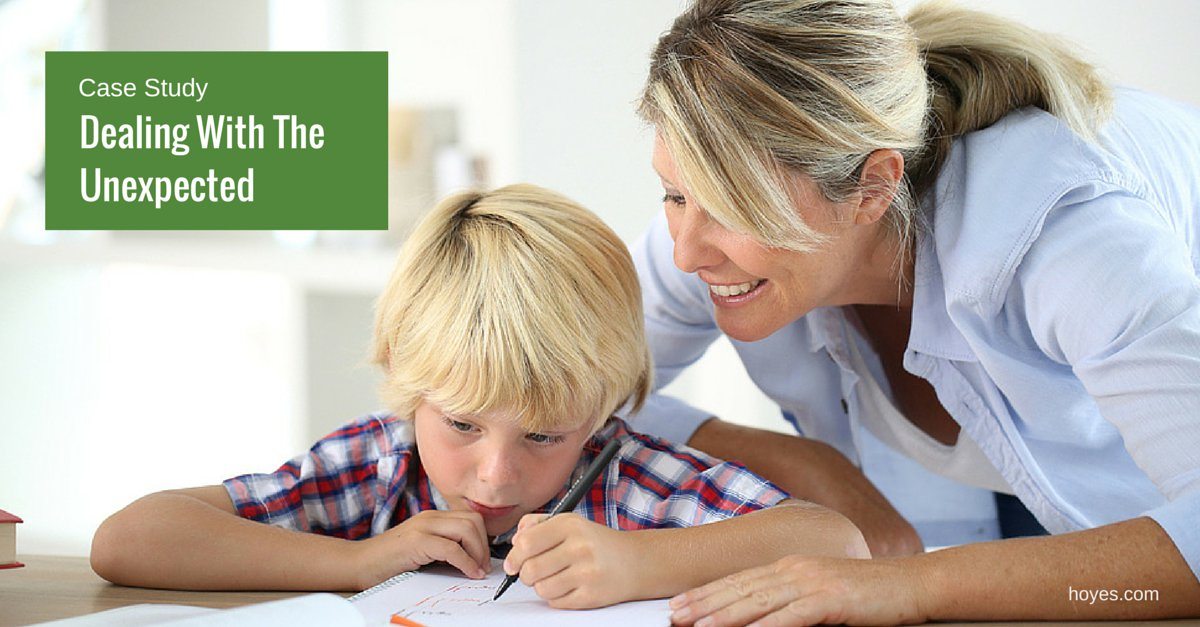 Even debts that appear moderate at first can cause financial problems when something unexpected happens. Job loss, divorce and illness are some of the primary reasons why people end up turning to a Licensed Insolvency Trustee for financial help as discovered by a young Cambridge, Ontario couple coping with the impact of an unexpected illness of their child.
Jason & Crystal (not their real names) both held steady employment and, with their combined income, were managing their finances for their family of four fairly well. A few debts accumulated while putting away some savings and purchasing a car, but nothing they couldn't cope with, until now. Unexpectedly, their lifestyle changed when their son Andrew was diagnosed with a cognitive disability.
They both decided that supporting their child in the best way possible meant Crystal would need to leave her job so that she could be available for her child's needs full time.
No Longer Able To Keep Up With Payments
Jason & Crystal knew that their previously healthy finances were now at risk. The car loan payments they could keep up with but the problem was their credit card debt and line of credit. With a reduced family income they were concerned that they would not even be able to keep up with the monthly debt payments, never mind being able to pay off their debt. That's when they came in to meet with me in Cambridge to talk about their debt relief options.

Protecting Their Savings
Given the recent drop in household income it was unlikely that Jason and Crystal would have to pay surplus income during a bankruptcy. While their RRSP was protected under bankruptcy law, they did not want to lose the RESPs they had built up for their daughter's education.
They opted instead to offer their creditors a Consumer Proposal of $15,000 as an alternative to bankruptcy.
Jason & Crystal were relieved to know that with one low monthly payment they could maintain their household expenses even with their now reduced income. They were also happy to have kept their daughter's RESP savings since setting aside money now was going to be a little more difficult.
I saw Crystal and her son recently in the Cambridge mall and she approached me to thank me again for our help and services. She also introduced me to her son and let me know about some of the progress he had been making with the therapies and care he's receiving and how happy she was to be able to provide the home support he needed.
Unexpected Events Can Cause Debt Problems.
Whether it's an illness, injury, job loss or income reduction, sometimes things happen that put your otherwise stable finances at risk. If debt payments are now a struggle, we can provide options. Contact us today for a free consultation.
Similar Posts: