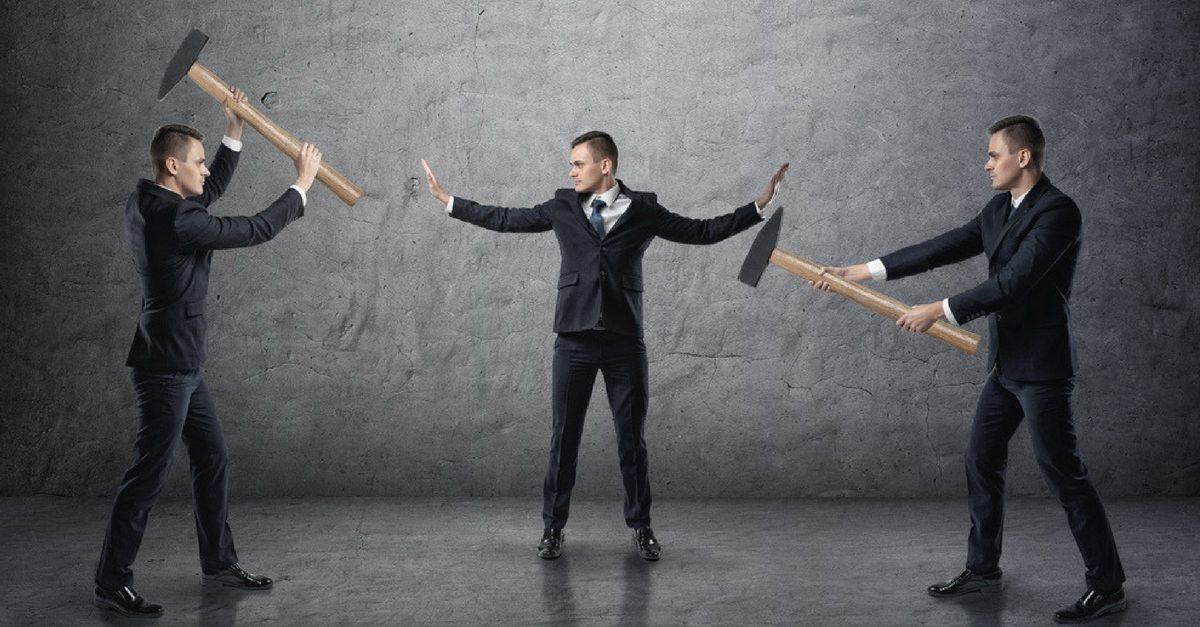 There is nothing more confusing for consumers today than to try to understand where they can go for help.  Obviously I want you to call Hoyes Michalos at 1-866-747-0660 for help, but some people are afraid to talk to a trustee because they are afraid we will talk you into going bankrupt.  (That's not true, as Scott Schaefer and I discussed on the radio):

However, I understand the confusion now that there are lots of debt consultants advertising on the radio and television.  The problem for you is that you have no idea what these people actually do, so here's a quick summary:
A not for profit credit counsellor can provide you will advice on budgeting, and they can negotiate a debt management plan, where you repay your debts in full, but over an extended period of time, and often at reduced or zero interest.  If you can afford to pay in full but need a break on the interest, this may be a good options for you; give our office a call and we can give you the name of a not for profit credit counsellor in your area.  We work with credit counsellors every day, and we will only refer you to a credit counsellor that is a member of the Ontario Association of Credit Counselling Services.
A debt consultant is not regulated by a not for profit agency, and while some of them may be reputable, many of them simply act as a referral service for trustees.  You go see the debt consultant, pay them some money, and then they refer you to a trustee.
Here's a tip: you don't need to pay anyone a fee to refer you to Hoyes Michalos.  Pick up the phone and call us, or e-mail us, or fill out our on-line evaluation form, and we will meet with you and review your options at no charge.  There are no up front fees.  You don't pay us a penny until you understand all of your options and you have chosen the one that's right for you, and we have filed your proposal or bankruptcy with the federal government.
A debt settlement company is a company that offers to negotiate a settlement on your debts with your creditors.  Debt settlement may be a good option if you have a lump sum of money, and relatively old debts.  If you owe $20,000 on a bank loan from three years ago, and you now have saved up $5,000, a debt settlement company may be able to negotiate a settlement to eliminate the rest of the debt.  Of course you may be able to phone up the bank and make the same deal yourself.
In most cases you won't have a lump sum of money, so most debt settlement companies put you on a savings program where you save up the money for your settlement, often over a period of one to three years.  Unfortunately, there are two problems with this approach:
First, most debt settlement companies charge up front fees, often equal to your first three or four month's payments.  If the plan requires you to save $500 per month, they may take the first four month's payments, or $2,000, as their fee, and that's before they even contact your creditors.  That's risky for you (and remember, at Hoyes Michalos there are no up front fees).
Second, until you have the money saved up for the settlement, your creditors can still phone you, and even take you to court, sue you, and garnishee your wages.  It's unlikely that your bank or credit card company will just sit there doing nothing for three years waiting for you to save money.  In my experience, bank's want their money, sooner rather than later.
It's these up front fees and no guarantee of a settlement that is causing the controversy.  The heat got turned up a bit more last week with a press release from The Canadian Association of Credit Counselling Services (CACCS), a Canada-wide network of accredited, not-for-profit credit counselling agencies that offer preventative education and confidential services to clients experiencing financial difficulties.  In their press release, An urgent matter of consumer protection: Canadian lawmakers must address the growing controversy surrounding "debt settlement services.", they are asking the government of Ontario to act to curb abuses by debt settlement companies.
My guess is that the government of Ontario won't do anything.  You can read my letter to Premier McGunity that only got a semi-automated response, so I'm not optimistic that anything will happen.  In fact, we already have laws that require debt negotiators to be licensed and regulated, so I'm of the view that the quickest solution would be to simply enforce the laws that are already on the books.  (You can read more about this in my series on one of the biggest American debt settlement companies, that is now operating in Ontario).
My advice: do your own research, explore your options, and don't sign anything unless you fully understand the plan.  Protect yourself; don't wait for the government to do it for you.