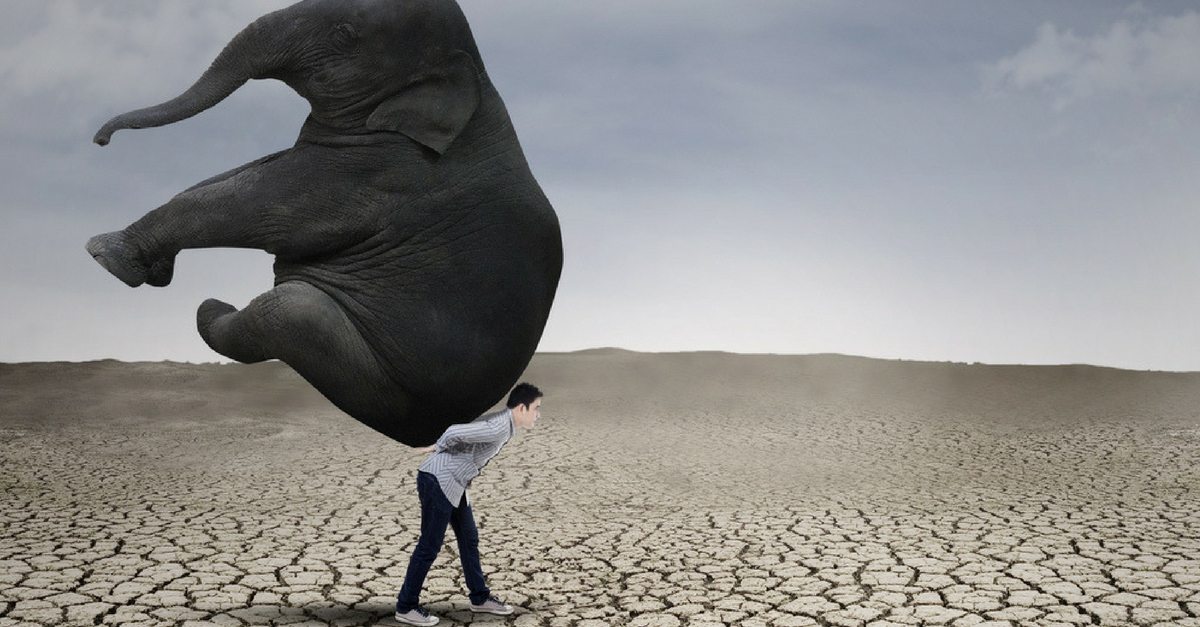 I met with a man today who thanked me for being in the elephant business. Thinking I was in the personal bankruptcy business I was not sure what he meant.
He explained that when we first met, he felt like he had a big elephant on his back. His marriage had ended and he had lost his job, and he was drowning in debt. He had found another job and he was back working again, but he still had more debt than he could handle. Every month he sent as much money as he could to all of his creditors, but it was never enough. They kept asking for more, and with his living expenses and child support payments, he couldn't keep up.
He felt like his debt was an elephant on his back.
When I first met with him I told him the first step was to figure out where he was spending his money. I helped him make a budget. By writing down his expenses he was able to find areas where he could cut back and save money. By getting his expenses under control he was able to manage his regular monthly expenses, like rent and food. My job was then to help him deal with his debts.
I explained various options to him, and after discussing them he decided that a consumer proposal would best help him deal with his debts. I worked with him to decide what he could afford, we filed the proposal, and it was accepted by his creditors. He now makes one manageable monthly payment, and all of his debts are under control.
The elephant is off his back.
We were able to help him, and we can help you. Contact us for your free, no-obligation consultation and get the elephant off your back.