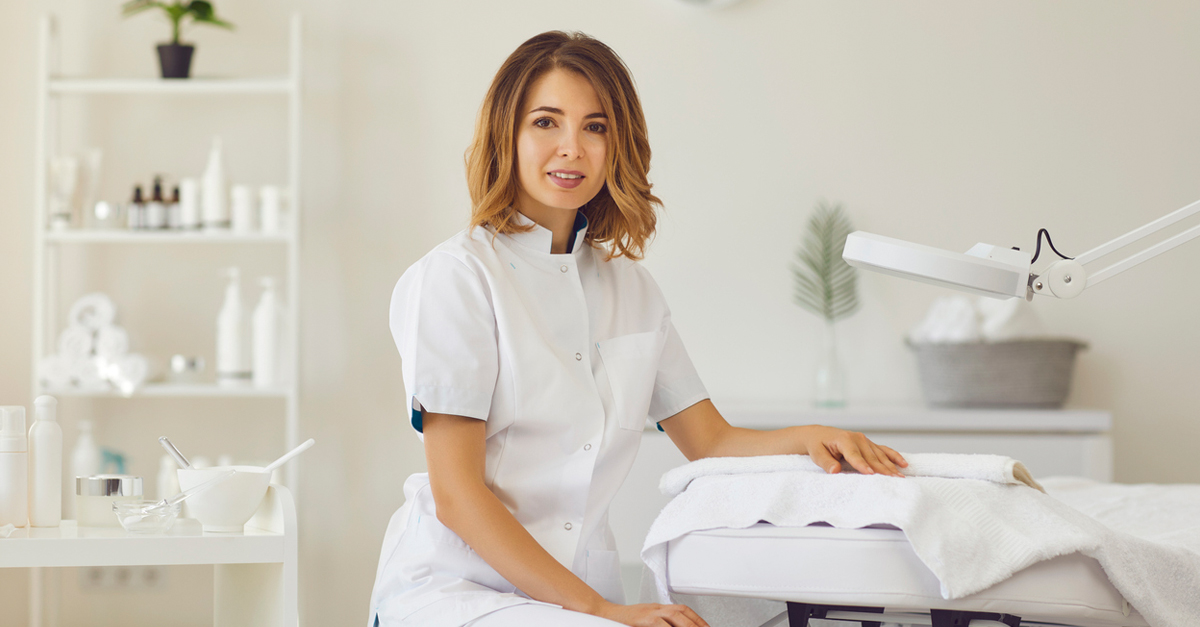 This is a guest post from an actual person who filed for bankruptcy. We hope it gives you a sense of hope that bankruptcy truly is a fresh start.
Sophie's Personal Bankruptcy Story
My name is Sophie Boyko. I am a former spa owner and would like to share my personal story of bankruptcy.
After I graduated from university, I realized my dream of becoming an entrepreneur and opening a spa. At first, business was booming. Three years later, the spa was hemorrhaging money. I realized that the only way to get my life back was by filing for bankruptcy.
Initially the bankruptcy impacted my wellbeing. I faced countless sleepless nights and feared that I would never have my own business again. I thought that no one would want to work with me. I also felt embarrassed and stupid. I felt so much shame that I bottled up all my emotions and didn't share them with anyone – not even my family.
Eventually, I learned how to honour these emotions. Here are five things I learned about surviving the emotional impact of bankruptcy:
It's not as scary as you think. The bankruptcy process is straightforward. Once you make the decision, you see a trustee and complete the paperwork. My trustee was very nice and didn't pass any judgment on me. I had to submit monthly budget statements and was discharged after nine months. I also attended two lessons on how to manage money. It was a lot less scary than getting calls from collection agencies!
Give yourself permission to make mistakes. Everyone makes mistakes.  Thousands of people every year file insolvency in Ontario. They either filed personal bankruptcy or filed a consumer proposal. You're not alone. When you give yourself permission to make mistakes, it will be easier for you to get support, learn something new and make it right.
Don't let bankruptcy paralyze you. The shame you feel when you go bankrupt can be paralyzing. However, you need to work through it to move on to the next chapter in your life.
Share your emotions. Find people who have gone through bankruptcy and ask them what you should do. You can also ask your family and friends for advice. Since you'll get a variety of recommendations, pick the ones that empower you the most. When you share your emotions, you'll overcome your challenges much faster. You'll also learn that people are more forgiving than you think.
Own it. The only way to overcome the stigma of bankruptcy is to own it. You need to be straightforward about what happened, take responsibility and move forward.
Before I filed for bankruptcy, I had two options: continue struggling with the business and working twelve-hour days, six days a week or go bankrupt and start a new life for myself.
When you go bankrupt, you no longer have huge debts that are pulling you into a black hole. It gives you a clean slate, freedom and renewed energy. You can reinvent yourself and dream a new dream.
Although I was crushed when I lost my business, I learned that bankruptcy could give me a clean slate so I could reinvent myself.
Here's what I learned about how to recover from bankruptcy:
Organize your finances. If you went bankrupt because you didn't understand where your money was going, it's time to get organized. Downsize. Get rid of your loans and credit cards. Live on cash.
Get a job. This can be tough if you're an entrepreneur. However, you don't need to keep this job forever. It's just temporary until you get on your feet. If you already have a job, now's not the time to do anything risky.
See the gap. When I commit to getting a result, the first thing I do is visualize the gap between where I am now and where I want to be. When you're recovering from bankruptcy, this can be a huge gap. However, don't freak out. Taking baby steps can help you get your confidence back and achieve your goals.
Don't listen to negative self-talk. When I went bankrupt, I had to ignore those voices in my head that told me I was a failure. I gave myself permission to make mistakes, so I could get help and rebuild my life.
Seek help. At first, I was afraid to discuss my bankruptcy with my family and friends. Once I opened up, I received a lot of compassion. Sharing your emotions can relieve some of your burdens.
Don't become paralyzed. If you're dealing with bankruptcy, you may want to curl into a ball and avoid everyone. However, the only way to recover is to face your challenges head on. Talk to a friend. Take a class. Learn from your mistakes. Whatever you do, don't give up.
See the silver lining. Bankruptcy can give you an opportunity to change direction or start over. Understand what your silver lining is and hold it closer than the negativity that surrounds it.
One of the biggest lessons that bankruptcy taught me is that I always get what I want, but it doesn't always happen how I wanted it to. I wanted to be a great business person, but didn't know I'd have to go bankrupt to get there.
Remember, success is the gift you get from implementing your learning from failing.
Making the Most of Your Financial Recovery
Sophie is right. There is hope after bankruptcy.  During your credit counselling sessions you will learn many useful tips to help you recover financially. Here are just a few:
Take Advantage of Your Credit Counselling Sessions As part of the bankruptcy process, you are required to take two mandatory credit counselling sessions with a credit counsellor. These sessions provide you with useful information and tools about how to prepare a budget, how to manage your money and use credit wisely so you can avoid making the same mistakes in the future.
Prepare a Financial Plan Now that you  have a fresh start, it's time to chart your future. Begin by building a set of goals.  If you want to purchase a house after bankruptcy it is possible, but you will need a plan to get there. That means building a budget to help you live within your means and save for a down payment.
Build An Emergency Fund One of the best goals you can work towards after claiming bankruptcy is to begin to build a small emergency fund. It's likely that what caused your bankruptcy in the first place was the need to rely on credit because you did not have enough savings to get your through a cash flow crisis. Now that your debts have been eliminated and your monthly payments are lower than they were before you filed for bankruptcy, begin to put some money aside in a rainy day fund. This way, if a car repair or similar unexpected event happens you will not need to use credit to recover.
Repair Your Credit While declaring bankruptcy will affect your credit report, you can work to rebuild credit soon after filing. This will take time but it is possible to borrow again after bankruptcy. You will need to begin with small loans, like a secured credit card, gradually increasing your debt as you prove you are credit worthy. Just remember not to let your debts get out of control a second time around.
We know it is possible to rebuild your life after filing for bankruptcy. In fact, with  your debts eliminated you will be in a stronger financial position that before filing.
Sophie Boyko is a Sales & Leadership strategist in the Greater Toronto Area. Sophie coaches and trains sales leaders and their teams on how to deepen communications skills, change behaviours in others and drive higher sales performance. Nominated by The Women's Post as one of "The Women to Watch in 2013," Sophie has worked with many of North America's top producing companies including BMO, CIBC, RBC, Bell, Manulife Financial, First Canadian Title, Pfizer, Meridian and US Cellular to name a few.
Similar Posts: