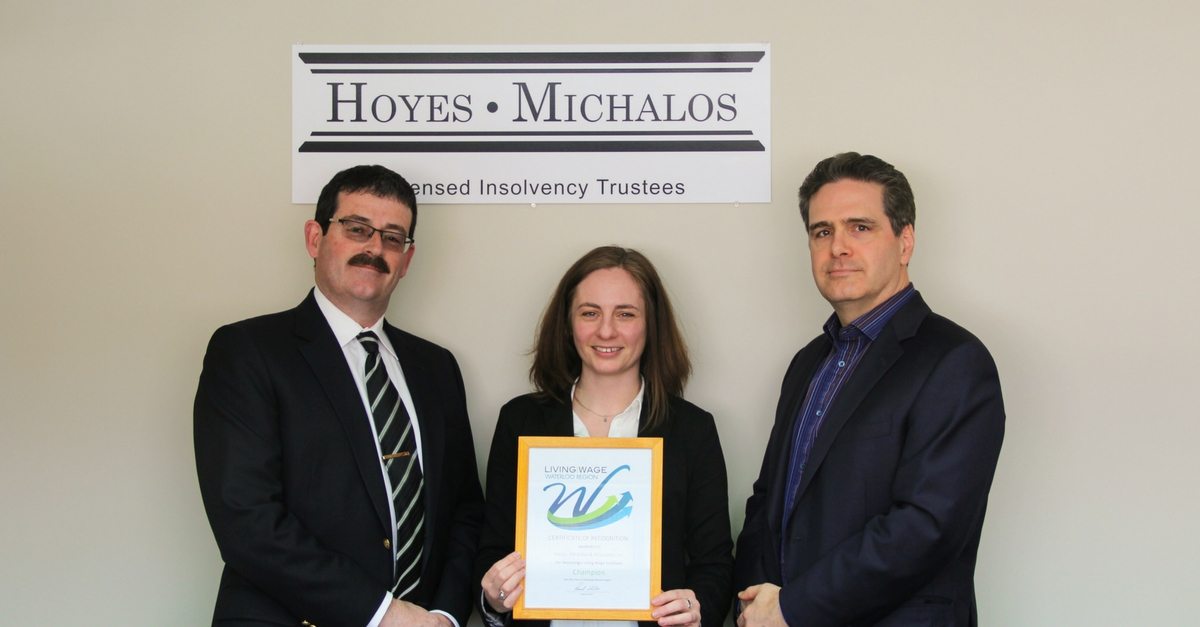 Hoyes, Michalos & Associates Inc. has, effective today, has become an accredited Living Wage employer.
(Kitchener ON) Hoyes, Michalos & Associates Inc., a Licensed Insolvency Trustee firm with offices across Ontario, has made the commitment that all direct and indirect staff working at Hoyes Michalos will receive a living wage.
The Living Wage is an hourly rate a worker needs to earn to cover their family's basic expenses within their community.  It is calculated based on the amount needed to cover expenses for a family of two working parents raising two children.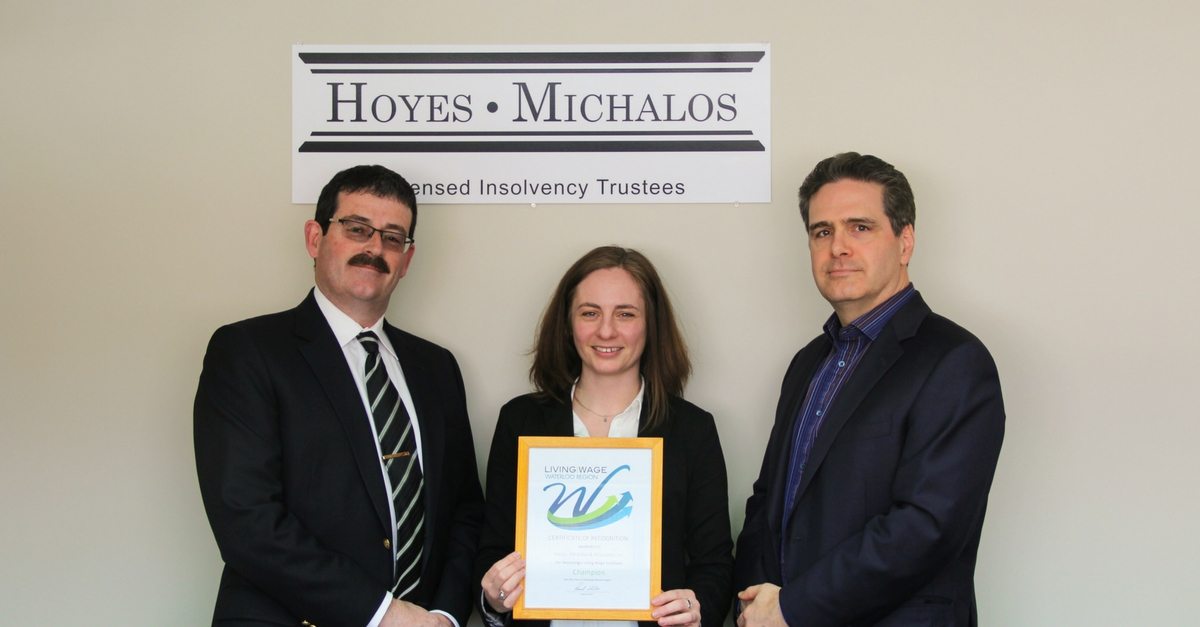 "As Licensed Insolvency Trustees, we see the direct impact of average Ontarian's struggling to make ends meet.  We believe strongly that a living wage will help Ontarians by allowing them to earn an income sufficient to support their basic needs, and avoid the need to use debt to balance their budget. We are pleased to participate in, and support, such a worthy program," says Doug Hoyes, Licensed Insolvency Trustee and co-founder.
Hoyes Michalos signed a Living Wage Employer Declaration as a Champion level employer with Living Wage Waterloo Region on March 8, 2017. In addition to making this commitment in Kitchener-Waterloo, the location of our head office, we also commit to meeting the requirements in all municipalities with a living wage program where we have offices.
Similar Posts: