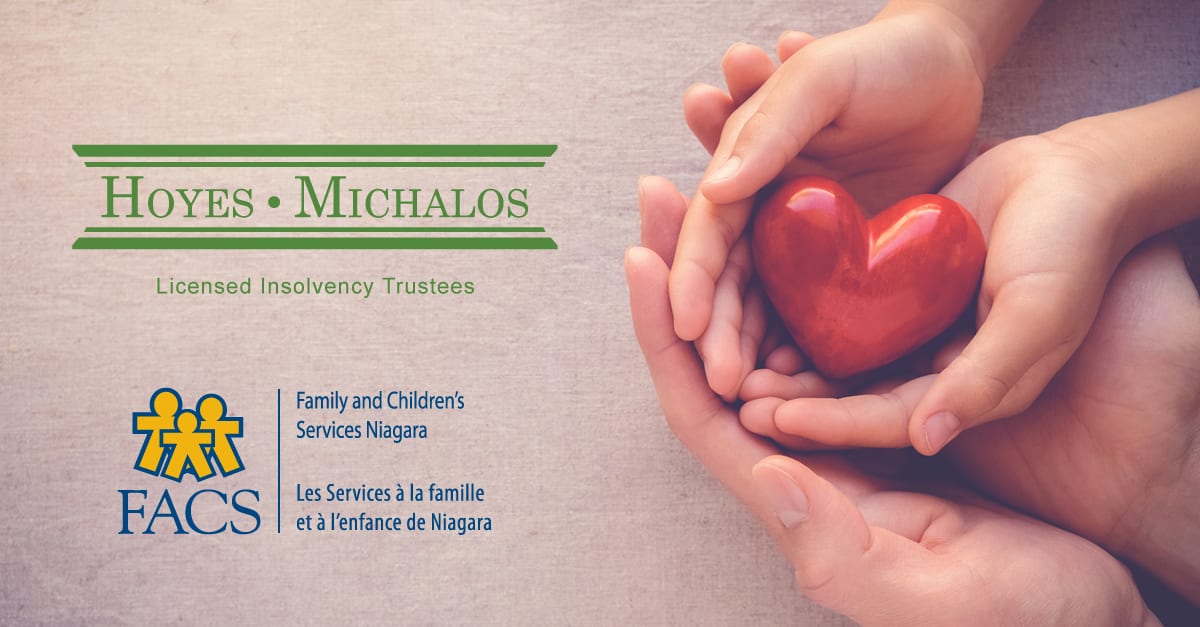 For more than 20 years, FACS Niagara has been supporting the Niagara community with a wide variety of services:
Child protection – ensuring the safety of those most at risk from abuse or neglect
Programming – providing support to parents and children through a diverse variety of programs
Counselling – income based and free consulting services to assist parents and children to overcome life's challenges
Foster care – placing children in need of a home with foster parents in the community
Adoption – helping children and adoptive parents realise their dream and become families
At Hoyes Michalos, we realize the financial burden of raising a family can be overwhelming and can cause stress within the household. We provide solutions to release parents from debt so they can function as a family unit and devote their time to raising healthy and happy families. We're proud to support FACS Niagara by being a Silver Sponsor at their charity gala to further enable their efforts.
The Gala is on November 15th, celebrating 20 years. To learn more about FACS Niagara, visit their website.
Similar Posts: