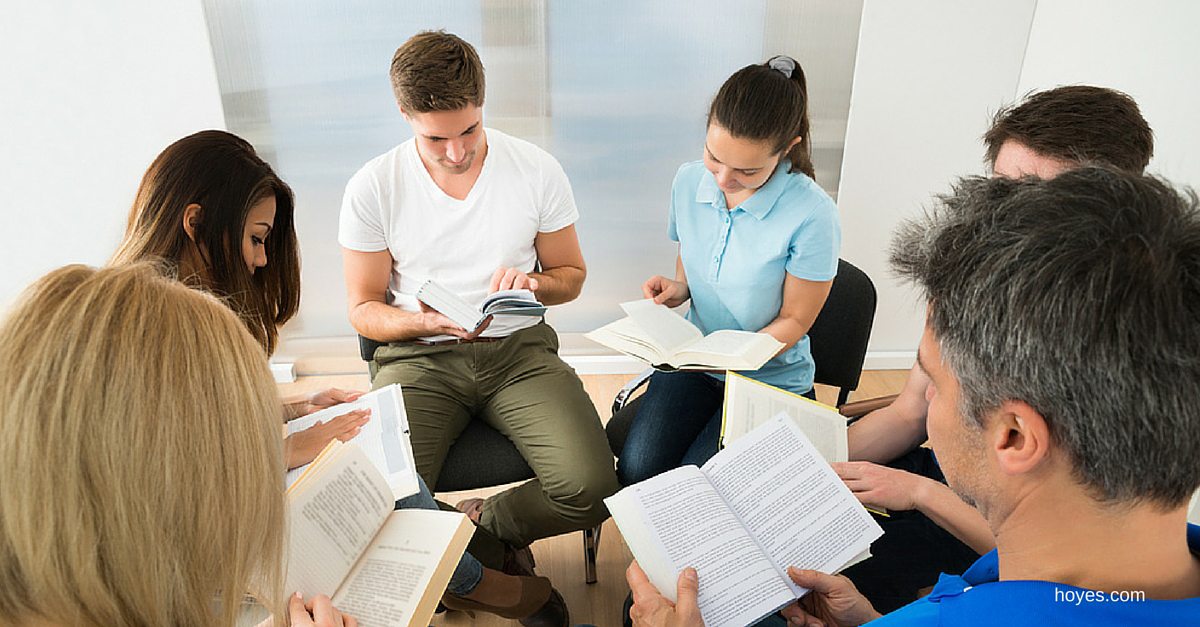 Getting information out about budgeting and money or debt management can be really difficult. That's why we are thrilled to be able to support a fun local initiative by the Hamilton not-for-profit credit counselling agency Catholic Family Services in Hamilton called Book Talk.
The goal of the program is to introduce small groups to a useful book about a particular financial topic.  Their first series was called 'To Shop or Not to Shop' where participants read and talked about the book To Buy or Not to Buy by Dr. April Benson. The group discussed several subjects outlined in the book including learning what drives you to shop, discovering what type of shopper you are, finding ways to counter the pressure to consume, the dangers of using credit and much more.
To help get this first workshop going, Hamilton's Hoyes Michalos office sponsored the cost of books for participants. Based on the note we received from CFS, their first workshop was a great success due to the creativity, time and effort of those involved. We look forward to being able to support further initiatives like this and we encourage anyone interested in attending to contact CFS directly.
Below are some of the clients' testimonials about their group experience:
"I learned that I am not alone and that there are others like me that struggle with overshopping. I now have a better understanding and also am armed with some helpful strategies to help manage and cope.  This has been a helpful and wonderful experience."
"This group serves a purpose and is sorely needed." It should be offered again as there are others like me who need this."
"This course/program fills a much needed gap in the community/emotional wellness. It is unique and has great value."
This course is "Life changing! I have told friends about it!"
"Excellent course. Would recommend it to anyone.  My confidence in dealing with unconscious shopping has increased incredibly."
Similar Posts: