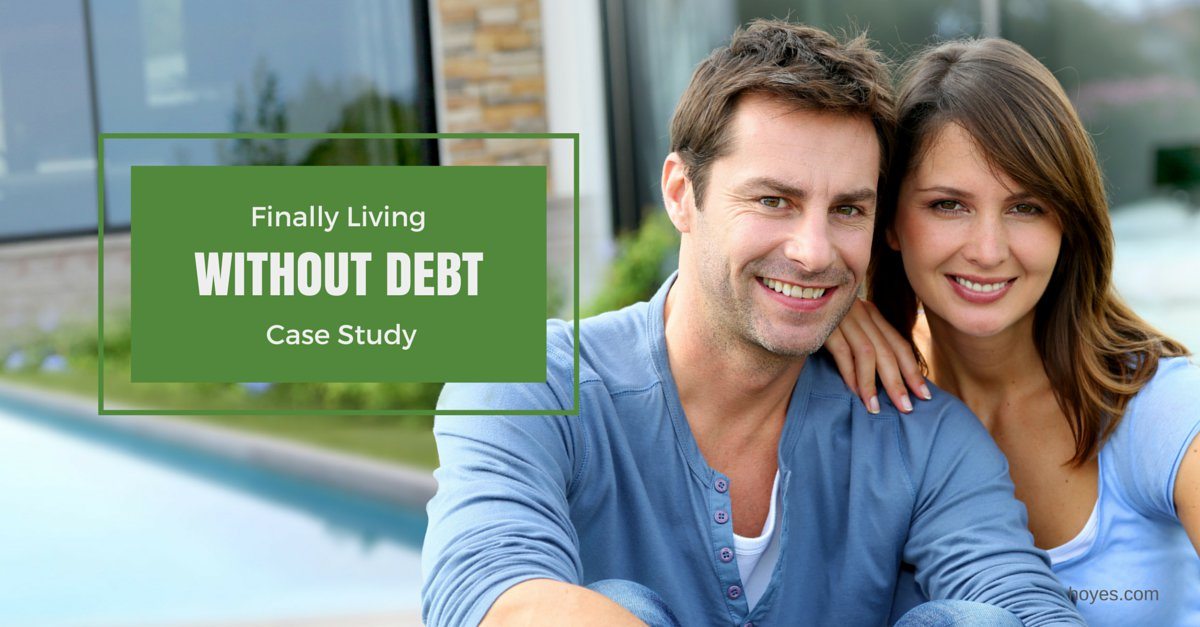 It his month's case study we look at John and Ann (not their real names), an Oshawa couple who finally admitted to themselves that they couldn't keep up with their lifestyle choices any longer. The last thing John wanted though was to have to tell his parents that he was so far in debt that his line of credit and his credit cards were maxed out. His parents, who had lived their lives without relying on debt, would be horrified by his situation. Embarrassed, he started looking at debt relief options and that's when he came to see us for help.
Maxed Out Credit Cards and LOC
John had a great job in a warehouse in Clarington making good money, but with credit card payments taking so much of his pay, they were no longer able to keep their head above water. Initially they were able to balance the bills by drawing on a new line of credit they took out. Now that was at it's max. Ann tried to work part time but between daycare costs for their young son and travelling, the added income barely made any impact on their overall debt balances.
While it appeared John and Ann had a small amount of equity in their home, once we considered potential real estate commissions and other selling costs it was .pretty clear there would be nothing left for any creditors if the sold their home. Because their home was not large moving wasn't really going to save them a lot in terms of monthly cash flow. Both felt that if they could get rid of their other debt payments, and bring their spending habits under control, they would be able to keep up with the mortgage on John's income.

Looking at their other assets, John's car was leased so that wasn't a factor either. The only asset affected by filing bankruptcy was Ann's car which was worth a little more than the exemption limit of $5,650. This meant that, no matter what option they chose, they would have to pay $1500 in order to keep their car.
Bankruptcy Was Their Chosen Solution
We talked with John and Ann about their options. John's income was just over the surplus income limit which meant that he would have to make surplus income payments and his bankruptcy would last 21 months. Spreading the cost of their car buyout over 21 months added an extra cost of just $7 a month.  John and Ann could have lowered their monthly payments more by filing a consumer proposal but they were confident they would be able to afford the bankruptcy payments so chose that route.  John felt it would force them to learn to tighten their belts sooner, rather than later.
In the end, John and Ann were able to eliminate almost $53,000 in debts, keep their home, their belongings and both family cars. The most important thing to John and his family was there was no big flashing sign saying 'Bankruptcy Sale' to his family and friends. He said it was actually relatively painless. "Much better than dealing with creditors."
You Too Can Wipe Out Your Debts.
Depending on your situation, a bankruptcy or a consumer proposal can help you eliminate your debts and gain a fresh start. If you need a way out of debt, call us at 1-866-747-0660 to book a free no-obligation consultation in your nearest Ontario debt help location.
Similar Posts: