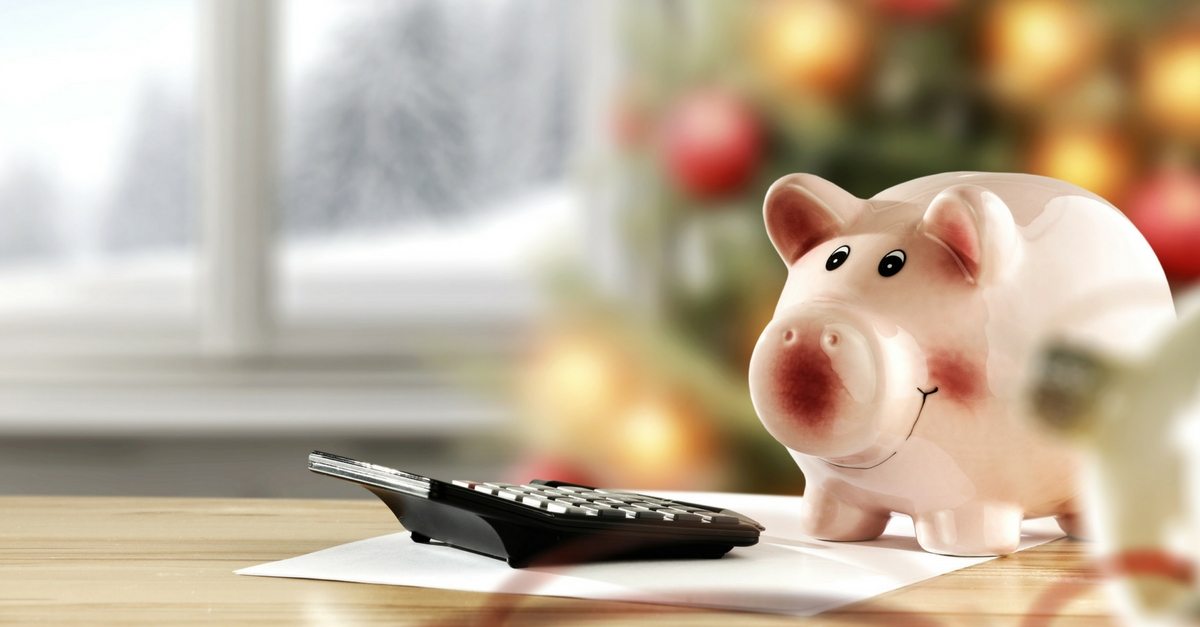 Last week we talked about how to avoid debt and have a stress-free Christmas. This week we offer even more money saving tips for Christmas:
Make a budget and stick to it
Figure out how much you have to spend, set that money aside and insure you don't go over the budgeted amount. Going over means someone doesn't get what they want (and you will feel badly about that) or you end up using credit that you may not be able to afford to service (and that will also make you feel badly).
Make a Christmas gift list
This is a great tip for a few reasons – first, it really is the only way that you can effectively organize your Christmas shopping. Second, a list allows you to project how much money you will need for your Christmas spending and third, making a list and sharing it with other family members can insure that your nephew does not get three Toronto Maple Leaf hockey shirts (especially if the Boston Bruins are his favourite team).
Buy one or two "Oh my goodness, I forgot to buy for…" gifts:
It is not uncommon to get the call the day before Christmas that someone else will be joining you for Christmas dinner or to realize that you forgot to put Great Aunt Sally on your list. Rather than rushing out to buy a gift (and likely end up overspending), consider buying a couple of generic gifts specifically for this purpose – a gift card to a local mall, a box of Laura Secord chocolates (can rarely go wrong with chocolate) and movie tickets are all good choices.
Avoid buying to impress
Many budgets have been blown by trying to impress or overwhelm. Most often these kinds of gifts are high price items that we really cannot afford, and the purchase can end up causing endless sleepless nights. Worse yet, sometimes the gift we think will impress, doesn't impress, and then we end up agonizing even more over the money we spent.
Wrapping Paper
Colorful magazines, the comic section of our local newspaper or children's artwork are great alternatives to store bought papers. Does it ever make sense to spend $15 on a piece of Christmas wrap that only ends up in the garbage 2 minutes after the gift is unwrapped?
Gift cards
some people regard the gift card as the lazy shopper's solution to Christmas. Those who request or receive them might disagree. Why struggle with trying to find the pair of skinny jeans that your daughter had on her list, only to find that you picked out the wrong pair and your teenager hates them. Give her a gift card and she can pick out the perfect pair. In fact, you can get some extra "mom is great" mileage and arrange a special shopping day to go to the mall together. Consider attaching a homemade coupon for a "day of shopping" with the gift card.
Establish a "one special gift" tradition
Create a tradition of having immediate family members pick out one special item that they would like for Christmas – set a dollar limit on this item – it has to work within your budget. Beyond that one special item, consider a Christmas stocking stuffed with other dollar store treasures.
What is a good Christmas Gift?
Personally, a Mercedes would be a good gift, but it is unlikely that anyone is going to give me one for Christmas. What constitutes a good Christmas gift otherwise really is an individual thing, but for me, I like to receive things that I don't like spending money on myself. I guess this is a kick back to my childhood – as a child, I hated getting socks, underwear and deodorant – as an adult, I think this is great – each Christmas, I get stocked up for the year, and I can spend my money on other things. So, don't feel bad about spending $30 on essentials as gifts – some of us really appreciate them!
Christmas is a great family time of year, so focus on family time, and not on spending money and incurring debt.