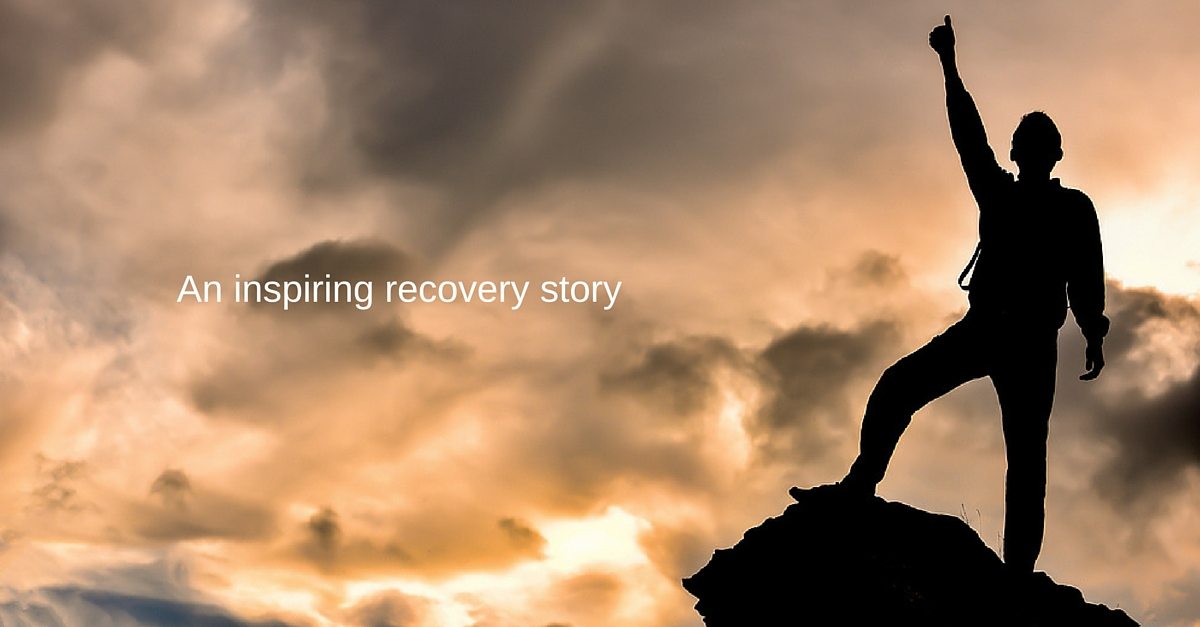 It takes courage to turn your life around when you've made poor choices. Recently, one of our Barrie clients inspired everyone on our team with his amazing recovery story from his debt problems – and more. He now truly has a fresh start.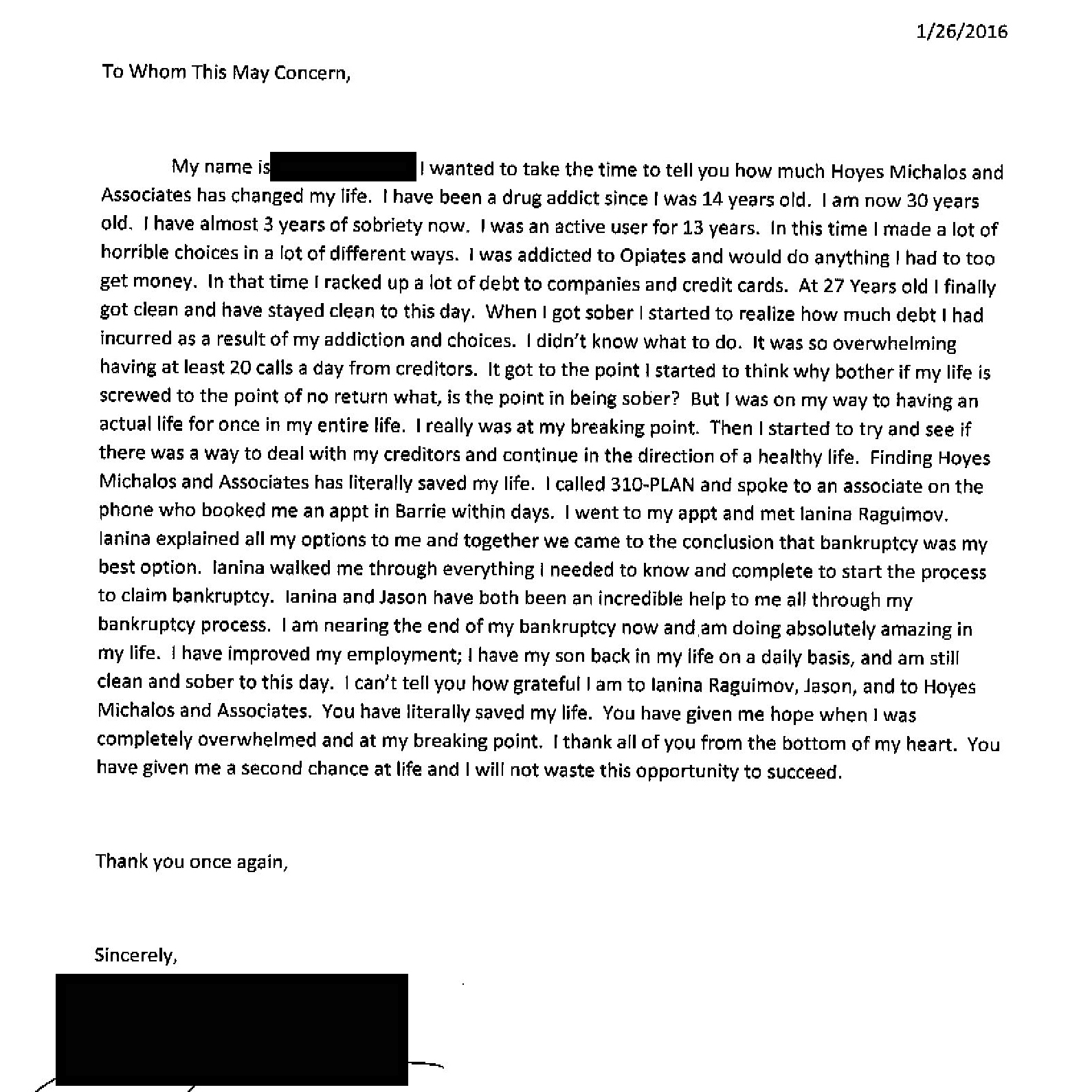 Transcript:
To Whom This May Concern
My name is James XXXXXXX. I wanted to take the time to tell you how much Hoyes Michalos and Associates has changed my life. I have been a drug addict since I was 14 years old. I am now 30 years old. I have almost 3 years of sobriety now. I was an active user for 13 years. In this time I made a lot of horrible choices in a lot of different ways. I was addicted to Opiates and would do anything I had to too get money. In that time I racked up a lot of debt to companies and credit cards. At 27 Years old I finally got clean and have stayed clean to this day. When I got sober I started to realize how much debt I had incurred as a result of my addiction and choices. I didn't know what to do. It was so overwhelming having at least 20 calls a day from creditors. It got to the point I started to think why bother if my life is screwed to the point of no return what, is the point in being sober? But I was on my way to having an actual life for once in my entire life. I really was at my breaking point. Then I started to try and see if there was a way to deal with my creditors and continue in the direction of a healthy life. Finding Hoyes Michalos and Associates has literally saved my life. I called 310-PLAN and spoke to an associate on the phone who booked me an appt in Barrie within days. I went to my appt and met Ianina Raguimov. lanina explained all my options to me and together we came to the conclusion that bankruptcy was my best option. Ianina walked me through everything I needed to know and complete to start the process to claim bankruptcy. Ianina and Jason have both been an incredible help to me all through my bankruptcy process. I am nearing the end of my bankruptcy now and am doing absolutely amazing in my life. I have improved my employment; I have my son back in my life on a daily basis, and am still clean and sober to this day. I can't tell you how grateful I am to Ianina Raguimov, Jason, and to Hoyes Michalos and Associates. You have literally saved my life. You have given me hope when I was completely overwhelmed and at my breaking point. I thank all of you from the bottom of my heart. You have given me a second chance at life and I will not waste this opportunity to succeed.
Thank you once again,
Sincerely,
Similar Posts: