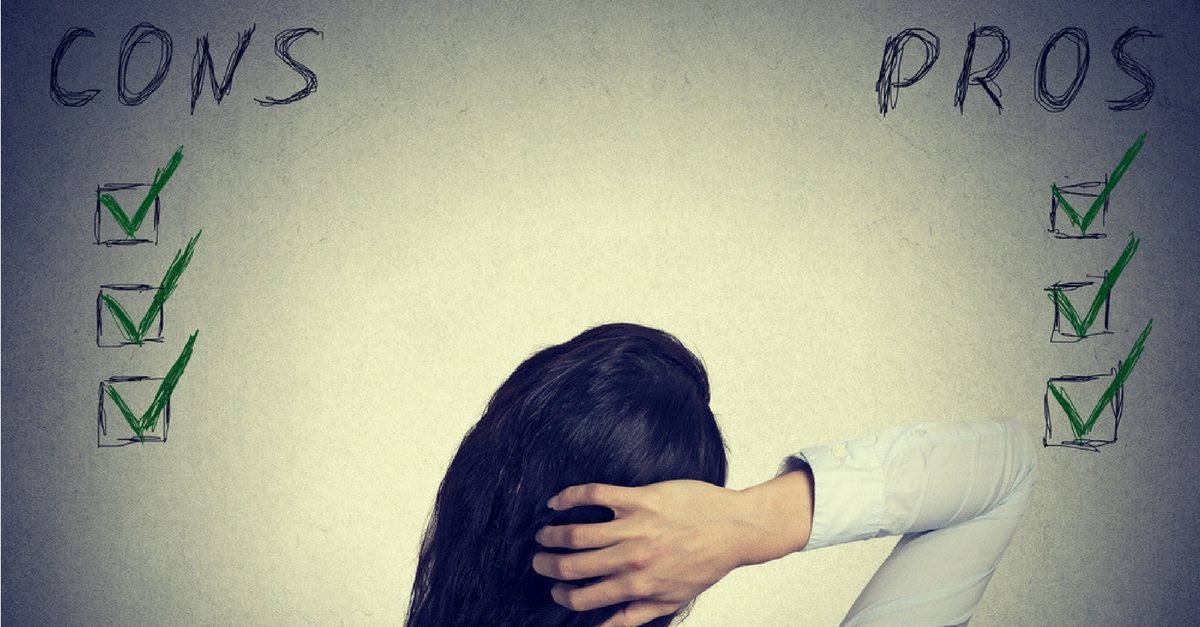 Things are troubling in your financial life, but aren't they for everybody? And are they troubling enough to warrant such an extreme move?
The question of whether to file for bankruptcy — and when — plagues a mass of Canadians for whom the severity of their money problems is an enduring mystery. How much credit card debt is too much, after all? Is it really so bad to miss a bill payment or to have to take out a payday loan? What about for two months running?
Broadly speaking, a looming financial crisis is often foreshadowed by the perfect storm of these three factors: high credit card debt, the need for payday loans and missed payments. But even one of the three can be enough.
At Hoyes, we regularly refer financially struggling individuals to a standardized list of identified warning signs that signify financial difficulties serious enough to consider bankruptcy.
Among the more prominent red flags on the list:
trouble making payments on time;
trouble making payments without skipping necessities;
carrying high credit card balances;
lying to yourself or your family members about expenses;
repeatedly bouncing cheques;
recurrent need for short-term loans such as pay day loans.
Granted, avoiding these problems can be a simple matter of developing and maintaining a controlled budget. But if you feel your situation has festered beyond the point where an injection of good money management might rescue it, and bankruptcy or a consumer proposal really seem the only viable options, you need to see us to develop a plan.
As a bankruptcy trustee, I meet with many people who ask me the same question: should I file for bankruptcy? And the answer is always the same: tell me a little bit more about your situation. Are you single or married? How many dependants do you have? Are you working? How much money do you make? Are your wages being garnisheed? What assets do you own? House? Car? RRSP? Who are your creditors? Finance company? Student loan? What about your spouse?
Are you starting to see my point? The answer differs for everyone and the best way to know is to talk to a bankruptcy trustee yourself.