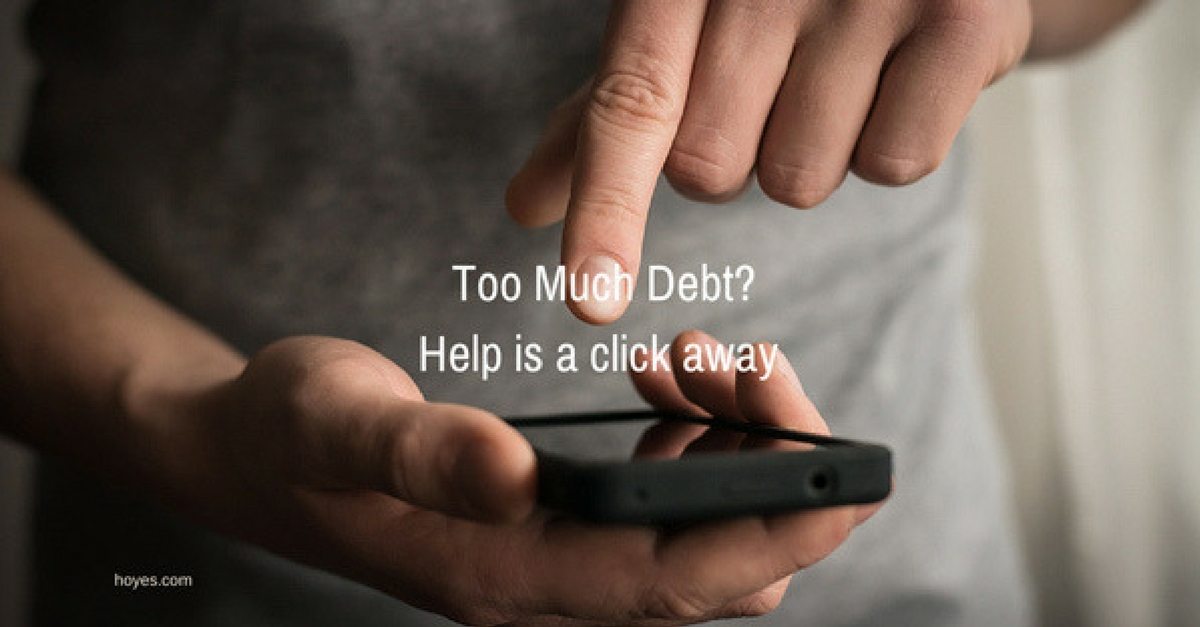 I am often told by clients I meet that the hardest first step in the bankruptcy process for them was deciding to call. Deciding that you need to go bankrupt is not an easy choice, even if it's the right one financially, we understand that.
You may not even know if you want to file bankruptcy yet. Regardless, the first step in repairing your financial problems is to sit down and talk with a bankruptcy trustee. To help explain a little about how that first step goes, here's what you will find happens after you contact us for a free consultation.
Is Bankruptcy the Right Option?
At Hoyes, Michalos & Associates Inc., the first step is for you to meet with one of our professionals to determine if bankruptcy is the correct option for you. There are a lot of factors to consider, both financial and personal. To begin, when we meet, we will always ask you these three basic questions:
Who do you owe money to?
What do you own (a car? RRSP? House?)
How much do you earn each month, and what do you spend it on (in other words, we would like to see a simple monthly budget)?
During our meeting we will probably ask you many other questions as well, because we need to understand your situation before recommending a solution. Are you facing a wage garnishment or any other legal matter that would cause some urgency? What is your family situation — if you are married and have children this has an impact on the financial calculations we would make in determining how much you would have to pay in a bankruptcy or consumer proposal?
We make sure you understand the impact of all your possible debt relief alternatives. We want to address all your questions and concerns about the process and how it will affect you and your family.
It Begins With A Budget
The decision of which solution makes sense almost always begins, and ends, with a review of your household budget. Basically, how much debt can you afford to repay or said another way, how much can you afford to pay towards your debt each month AND have those debts eliminated in a reasonable period of time.
For many people, a detailed budget can help them identify areas to reduce expenses, so that they can free up enough cash to pay off their debts on their own. (Try this: add up how much you spend at the coffee shop each month! By making your own coffee instead of buying it, you may be able to cut your expenses enough that bankruptcy isn't necessary).
Comparing Your Options
By preparing a budget and cutting expenses, you may find that you qualify for, and be best served by, a debt consolidation loan.
If budgeting alone isn't enough, or if you don't qualify for a debt consolidation loan, we may recommend a debt management plan through a licensed credit counsellor to deal with your debts.
If your debts are too high for a debt management plan, a consumer proposal may be the solution.
Only if all of these options are not suitable for your unique situation will we recommend that you explore the bankruptcy option.
In case you still think that when you contact us you will have to file bankruptcy that first day, here are some interesting statistics about people we have helped:
4 out of 5 people who contact us do not need to use our services. Many are guided to another solution to deal with their debts that is more appropriate.
3 out of 4 people who do file take two weeks or longer to file. Part of this time is to ensure that all the necessary paperwork is complete but most is to provide them with time to be comfortable that the decision is the right one.
So to answer the question, the first step is for you to contact us today, so that one of our professionals can help you explore your options, and show you how to get a fresh start.
No pressure, no obligation, just answers.