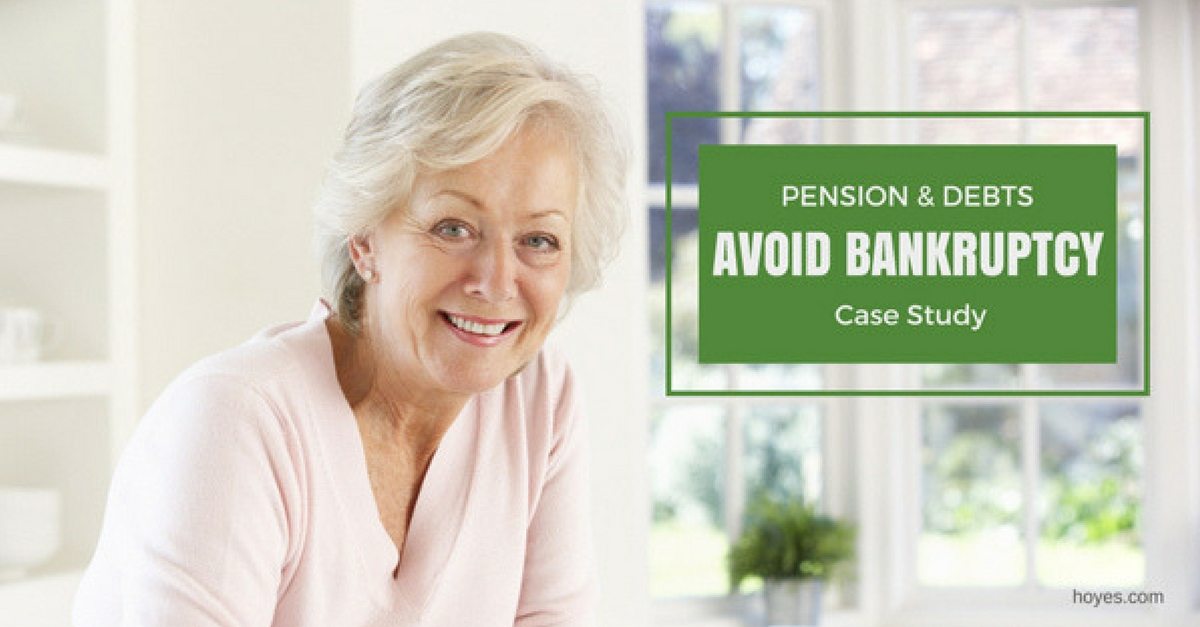 Norma (not her real name) was struggling to get by on her pension. As often happens, she ended up using credit to help makes ends meet. Eventually she was ashamed to find that she had accumulated $12,000 in debts she could not repay. A neighbour in her townhouse complex gave her our number and told her to contact our Hoyes Michalos Oshawa office about settling her debts without filing bankruptcy.
The Challenge
Norma was considering bankruptcy but the thought of it made her uncomfortable. She really felt that she should repay whatever she could.
The Scenario
Just a few expenses at a time and Norma soon found her credit card debts growing. Even making her minimum payments was taking up a sizeable chunk of her pension. As her debt increased, her payments increased, and Norma soon found herself missing even the minimum payments. When we met she said she was worried about her pension being garnished. The first thing we explained to Norma was that her pension income was protected. With a few exceptions (like Canada Revenue Agency) most creditors cannot garnish a pension because it is not considered wages. Still concerned that she wanted to take care of the debts so she could stop worrying about them, Norma decided she would like to make some kind of debt proposal  to her creditors.

The Solution
Norma couldn't afford large payments on a pension but, after reviewing her budget, she felt she could manage $150 a week. We helped her make a deal with her creditors through a consumer proposal to pay that amount for 31 weeks in full and final settlement of everything she owed. In the end, Norma would pay $4,650 and save $7,350 in principal, not to mention stopping the interest clock.
The Outcome
Norma was so pleased with the outcome, she has been handing out our number to all her friends. She ended our last conversation, on the day she made her final payments with "thank you for doing what you do".
We're Here To Help
Whether your right solution is bankruptcy or a consumer proposal we can help you eliminate debt and gain a fresh financial start. Call us today for a free, no-obligation consultation.
Similar Posts: