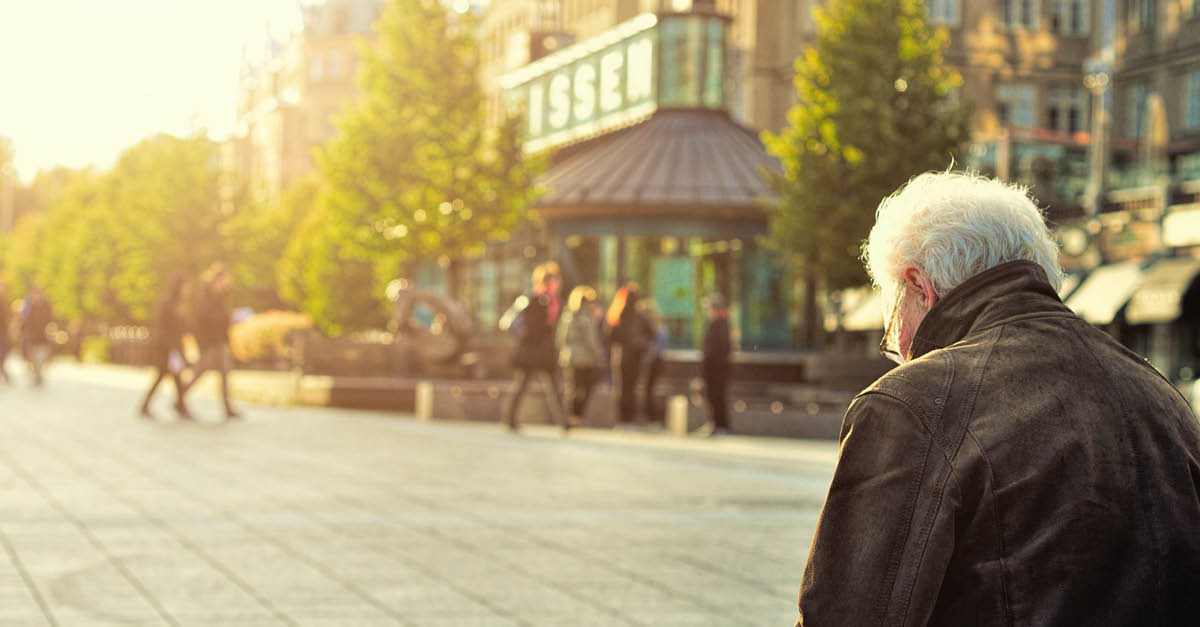 Insolvency can happen at any stage in life. Debt has no standard face or age. This unfortunate reality was recently realized by one of our clients who I'll call Jack to protect his privacy.
Jack and Diane worked hard their whole lives. They raised a family together and finally reached the stage of their retirement. Their combined pension provided them with a comfortable monthly cushion and Diane's company provided full benefits in retirement. The first six months of retirement led Jack and Diane to different cities across Canada, weekday date nights out on the town and the occasional trip to the casino.
How stable is your retirement income?
Retirement is a strange beast. You work so hard to get there, and yet some people only get to experience just a taste of it. Six months into retirement, Diane passed away.
Although Jack had the emotional support of his fully grown children, he still felt very alone.
In addition to losing the person Jack thought he was going to spend his golden years with, Jack also lost the comfortable monthly cushion of their combined fixed income. Diane's Old Age Security ended at the time of her death. Her Canadian Pension Plan cheques stopped after a modest widower's benefit was paid out to Jack. Upon retirement Jack and Diane made a choice that Diane's company pension would be paid only for her lifetime instead of joint and survivor's. This clause also extended to Diane's healthcare benefits, which meant Jack now had to pay out of pocket for his diabetes medication and treatments.
Jack now faced increased expenses with a significantly reduced income. After two years of continuing the life of retirement that he and Diane planned together, Jack had acquired $110,000 in credit card debt. Part of this debt was because Jack's income dropped, but part was 'grief debt'.  Jack just didn't have the heart to change his lifestyle so soon after Diane passed away. No longer able to make the minimum payments, Jack decided to take action and get his finances back in order.
I met with Jack multiple times since his first call to Hoyes, Michalos. We collaborated on a proposal to settle his debts with his creditors that worked within his means and resulted in achievable monthly payments. Five years signing his proposal, Jack will be free of his existing debt.
How do you ensure that you're ready for a debt-free retirement?
An article from MoneySense.ca recommends that you visualize the lifestyle you want in retirement so that you can come up with an appropriate plan to help get you there. Include both practicality as well as spontaneity in what you envision for yourself.
What are retirees spending their money on and how can you learn from them? According to BMO's Wealth Management Study, the most expensive ways retirees spend their money include:
Purchasing a new vehicle (41%)
Major home renovation (22%)
Gifting a large sum of money to family members (11%)
At Hoyes Michalos, we've noticed that bankruptcy among seniors is on the rise. If you're a senior and are struggling with debt, know that you are not alone.
Grief for seniors is different than for other adults
Many people who are grieving have trouble sleeping, lose interest in food and have a difficult time making decisions. We found an article from the U.S. National Institute on Aging that outlines tips particularly for helping a bereaved seniors:
Offer specific help – Mealtimes can be one of the loneliest of times. Offer to make dinner or pick up groceries instead of the generic "let me know how I can help."
Encourage them to get involved. They can volunteer at a local school, join a sewing group or sign up for bingo
Find a local grief support group.
Grief affects everyone differently. The best you can do for yourself and for your loved ones is to try and remain conscientious of your decisions. They affect more than just yourself.
While Jack's situation is extreme, the cause was linked to an inability to adjust to a new fluctuating income. There are always stages in life that require adjustment periods. Adjusting your personal finances can seem like a major lifestyle change, but a few adjustments now can make a world of difference after retirement.
Similar Posts: