Are you juggling one creditor to pay another? Balancing credit payments against household expenses? If so, you may be looking for a way to consolidate credit so you can lower your monthly payments.
A consumer proposal is a great consolidation option because it:
Deals with almost all unsecured debts;
Results in one, single, lower monthly payment;
Eliminates interest;
Stops creditor actions;
Reduces principal repayment by as much as 70%.
Here is an example of what your monthly payment might look like if you are trying to consolidate $40,000 in unsecured debts: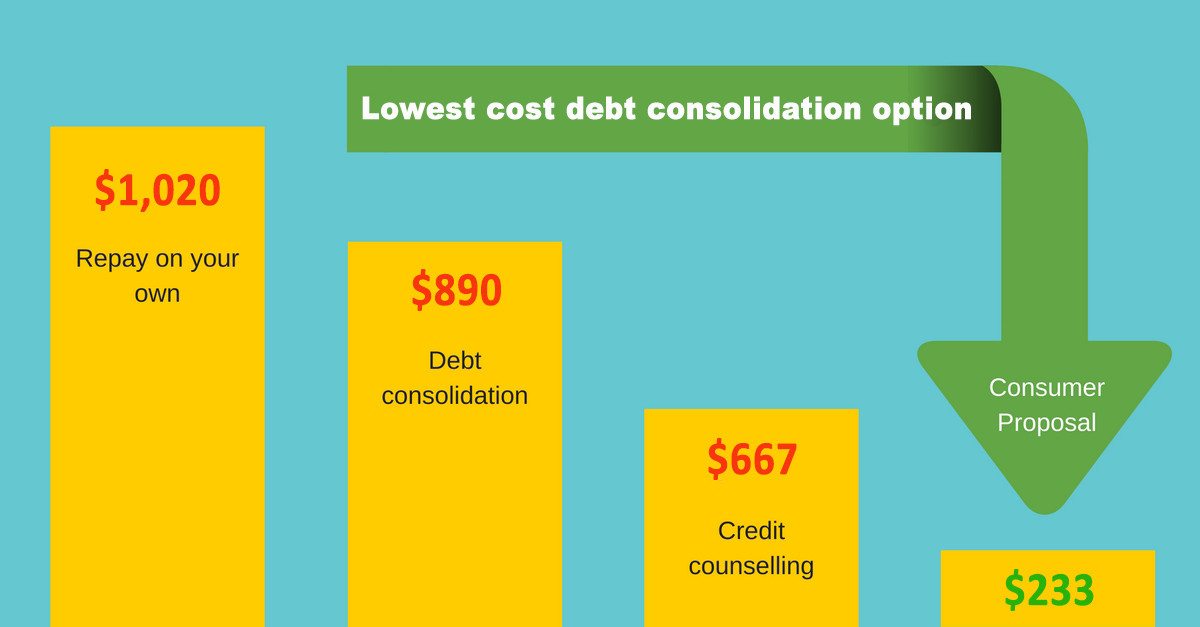 Find out what option is best for you.