Are you juggling that monthly payment or balancing credit payments against household expenses? Are you searching for a debt relief company?
The Licensed Insolvency Trustees at Hoyes Michalos can help you find the right debt relief program to lower your monthly payments.
Reduce debt by as much as 70% through a consumer proposal:
Eliminate unsecured debts;
Pay one, single, lower monthly payment;
Eliminate interest;
Stop collection calls and creditor actions;
Become debt free within 5 years
Here is an example of what your monthly payments might look like assuming you have $40,000 in debt today: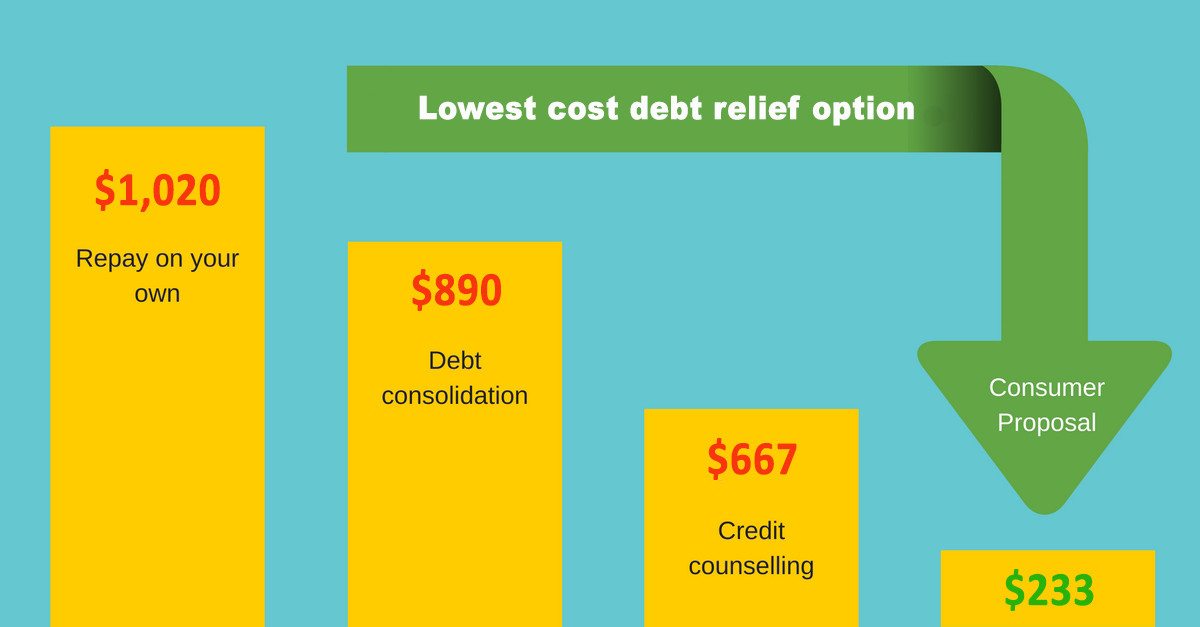 Begin your road to debt relief today. We can help.