Are you juggling creditors and looking for a solution to your debt problems?
The Licensed Insolvency Trustees at Hoyes Michalos can help you review your options. You may even be able to avoid bankruptcy by filing a proposal to your creditors.
Reduce debt by as much as 70% through a consumer proposal:
Eliminate unsecured debts;
Pay one, single, lower monthly payment;
Eliminate interest;
Stop collection calls and creditor actions;
Become debt free within 5 years
Here is what your monthly payments might look like assuming you have $40,000 in debt today: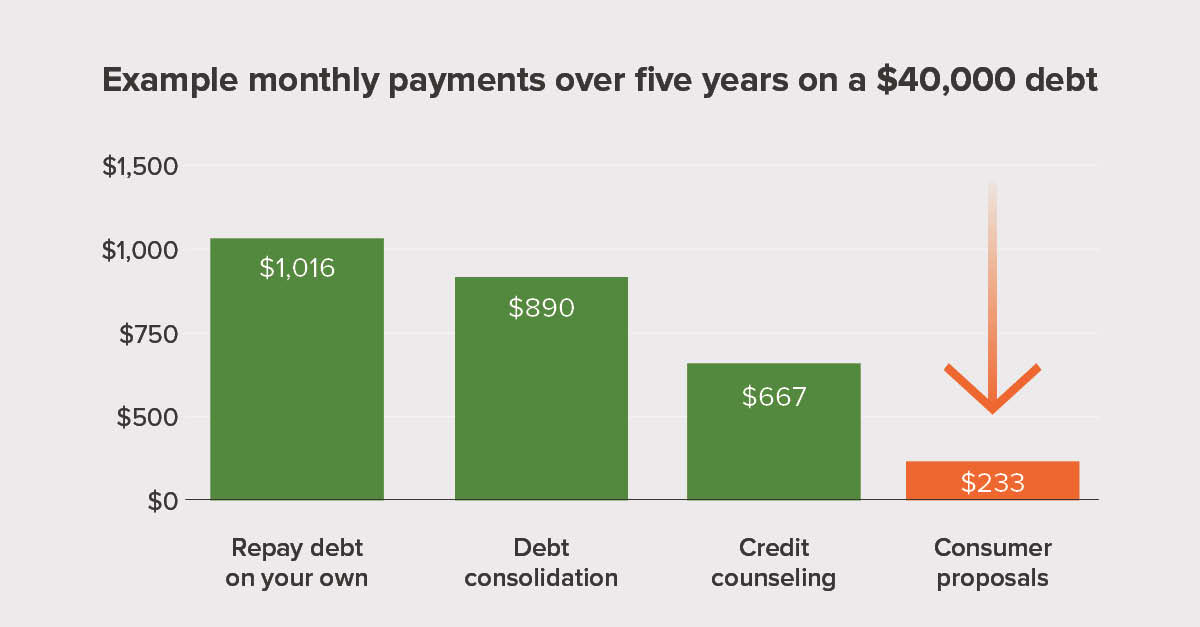 We can help you become debt free.