Seniors are filing bankruptcy more than ever before and the trend is likely going to continue. Our 2015 Joe Debtor study showed that indebted seniors aged 60 and older accounted for 10% of all insolvency filings in Ontario, up from 8% four years ago. Industry Canada reports similar bankruptcy results across Canada with 10% of insolvencies filed by Canadians 65 and over.

Bankruptcy doesn't happen because someone incurs a small amount of credit card debt or can't pay their mortgage. What we are talking about is crushing debt. The average insolvent senior in our study owed almost $70,000 in unsecured debts by the time they called a bankruptcy trustee for help. With a debt to income ratio of 226% (2018 update), they are overwhelmed by debt payments that consume a significant portion of their after-tax income.

I recently appeared on CBC's The National to talk about the trend of seniors going bankrupt:

For some, this debt accumulated over a number of years and carrying debt into retirement is risky. Downsizing, job loss, illness – of yourself or a family member – can severely cripple your ability to cover living costs, even without debt. Add in the burden of on-going debt payments, and seniors quickly run out of cash at the end of the month turning to more debt as the only way out, albeit a temporary solution for most.

 

 
Source: 2018 Joe Debtor Bankruptcy Study

Alarmingly, our study also showed that seniors in desperation are increasingly turning to payday loans and subprime debt. We found that more than two in ten seniors in 2018 carried a payday loan and that those who did, quickly become trapped in a new cycle of debt. The average insolvent senior using payday loans in our study took out just over three loans in an attempt to survive a little while longer, before seeking a solution to their debt problems. In 2018, seniors using payday loans carried payday loan debt of $5,224.


Source: Payday Loans and Bankruptcy 2018

Sadly, the increased propensity of seniors to file bankruptcy in Canada is likely to continue for the near term. While insolvent Canadian debtors 60 and older owed the highest unsecured debt of all age groups at $69,031, pre-retirement debtors were close behind with a total unsecured debt of $68,493. Pre-retirement debtors aged 50 to 59 had the highest growth in unsecured debt of all age groups, up 2.3% from two years ago. As for younger debtors, the good news is that their unsecured debt levels are declining. Younger Canadians, already burdened with excessive student debts, can only avoid the experience of their parents or grandparents of having to turn to bankruptcy or a consumer proposal for debt relief in their senior years by concentrating on paying off their student debt sooner, as opposed to later, and making every effort to avoid taking on more debt in their future.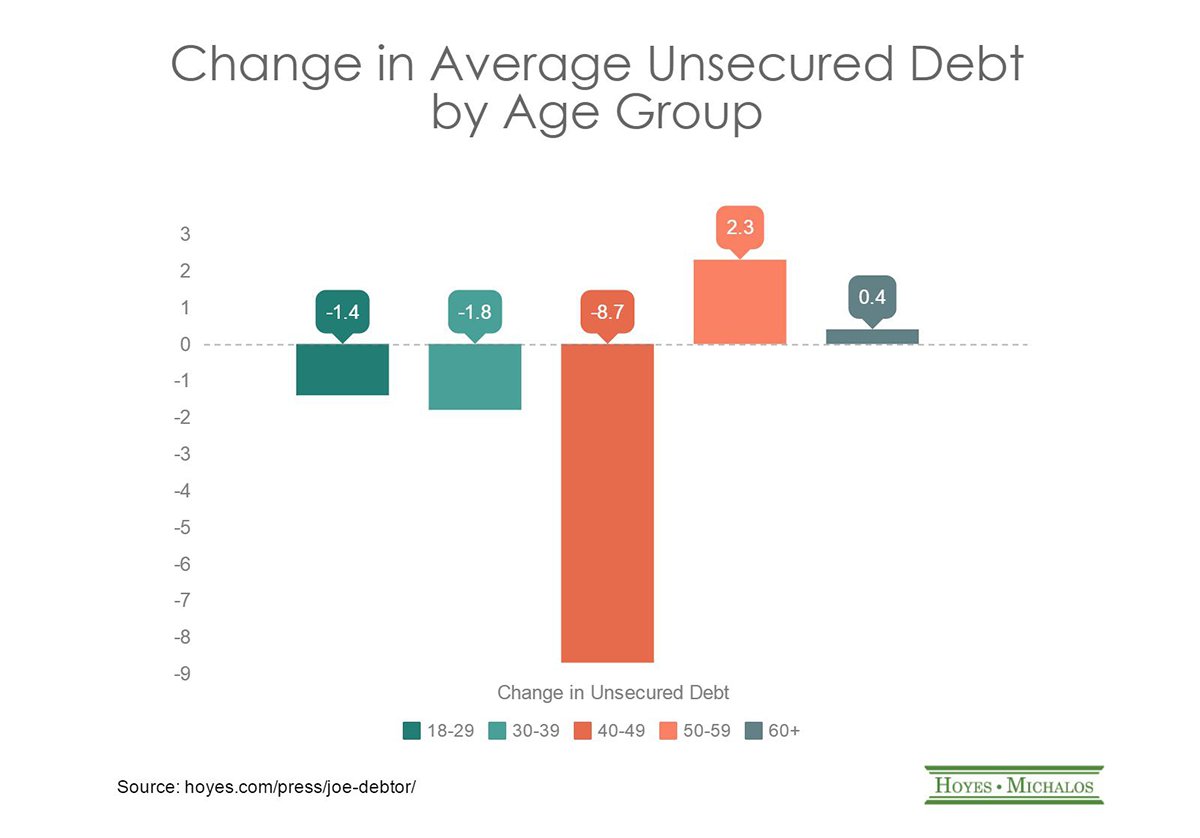 Similar Posts: