We Can Help You Get Out Of Debt
Hoyes, Michalos & Associates Inc. was founded in 1999 by Douglas Hoyes and Ted Michalos for one simple reason: to give you a fresh start.
For over 20 years we've focused solely on helping individuals find debt relief. During that time we've helped more than 60,000 residents of Ontario get out of debt.
Licensed & Certified – Friendly & Professional – 99% Success Rate – Zero Upfront Fees
We are Licensed Insolvency Trustees, Consumer Proposal Administrators and Credit Counsellors
All our trustees are licensed by the federal government to provide debt advice, consumer proposal, and bankruptcy services. Our local client specialists are registered credit counsellors.
Accreditation and Associations:
Licensed by the Office of the Superintendent of Bankruptcy Canada
Canadian Association of Insolvency and Restructuring Professionals
Insolvency and Credit Counselling Certification
We can help:
Stop collection calls
Stop legal action
Stop wage garnishments (even if they have already started)
Eliminate your debt
Give us 30 minutes, and we will give you a Plan to Be Debt Free.
Call Us Today For Your Debt Free Plan 1-866-747-0660
Our Mission Statement
We believe that financial problems can happen to anyone, at any time.
Our mission is to help you get back on track so that you can get on with your life.
Our vision is to be known throughout Ontario as the most knowledgeable and trustworthy insolvency professionals to help you build a successful plan to become debt free.
We sum all this up in our Debt Free in 30 program where we review your options and help you develop a plan to become debt free.
Why Choose Hoyes Michalos?
Choosing a Licensed Insolvency Trustee is a very personal decision. You need a trustee you can work with before, during and after you sign up.
Hoyes, Michalos is the trustee you can trust to deliver personalized, experienced, caring debt management advice that will help you build a stronger financial future.
Here is what we promise:
You'll meet with a licensed professional, not a salesperson. You need professional advice, not a sales pitch and that's why all our locations are staffed by qualified experts. Our team is dedicated to helping you find the right solution and will meet with you, in person, for as long, or as many times as you need.
All consultations are free. You make no upfront payments. You don't make any payments unless, and until, you file. Many people we help do not even need our services. They get the same careful, friendly advice about how best to proceed to deal with their debts and don't ever pay anything.
Each of our offices is managed by a dedicated, local trustee. Our local trustees live and work in or near the communities they serve so they are available when you need them. You always know who the trustee is in every one of our offices and can speak to them any time you need advice.
You get custom-tailored expert advice. Our team has a proven track record. In fact, 99% of all consumer proposals we file are accepted by the creditors
We won't force you to make a decision. Our job is to provide you with expert advice about your options. We'll review all possible solutions with you, provide the pros and cons of each alternative. You're completely in charge of the choice about how, or if, you want to proceed. And if you don't need to file bankruptcy, we'll tell you that too.
You have access to our entire team.  Some trustees assign you to an "estate administrator" as your only point of contact after you file. If they are busy you leave a voicemail or send an email. At Hoyes Michalos we have over 90 people available to help you. When you call during normal office hours you get to talk to a live person who has full access to your file and can answer your questions.  We even give you the direct extensions for our payments, statements and tax department so you can bypass our live receptionist and go directly to the person who can help you immediately.
We are real people. When you call us during normal business hours you will talk to a live person, not voice mail. We do not have an automated reception except when closed. Can't talk on the phone while you are at work?  No problem.  Unlike other trustees that only give you a phone number to call, we also give you the email addresses and direct extensions of our various departments and important team members, so you can email our staff and get immediate answers.
You always have easy access to your trustee. Of course, you always have your trustee's personal email address and phone number so you can contact your trustee if you have any questions or issues.
We offer a convenient, pre-authorized payment system. Most trustee firms require you to pay by post-dated cheque.  At Hoyes Michalos, we won't make you write out a lot of post-dated cheques; we handle all payments electronically.
In addition, we offer flexible payment dates. We aren't the only trustee that processes pre-authorized payments, but many other trustees operate like your hydro company: they tell you that your payment will be due on a set date each month.  We don't do it that way.  We allow you to pick your payment date and frequency, and that's the date your payment will be taken.  If you get paid weekly on a Thursday, no problem; we will divide your monthly payment into weekly amounts and take your payment directly from your bank account every Thursday.  No more worries.
You benefit from our exclusive Fresh Start program. All trustees can help you eliminate debt, but we take it one step further: we want to give you a fresh start.  Like all trustees we offer credit counselling while you are bankrupt or during your consumer proposal, but it doesn't end there: once your bankruptcy or proposal is finished we offer, for free, our Fresh Start program, which includes access to our exclusive website material with free information on how to get your credit report, how to correct errors on your credit report, and how to rebuild your credit. We also provide on-going money management tips and resources through our monthly Debt Free in 30 Newsletter.
Reviews and Awards
But don't just take our word for it. 
At Hoyes Michalos a significant percentage of our clients come to us referred from satisfied clients.
We are proud to have a Better Business Bureau A+ Rating and strive to provide our clients with the best experience we can offer which is why we are independently reviewed as one of the Three Best Rated bankruptcy trustees in most of our locations. The Kitchener-Waterloo community also voted us Best Licensed Insolvency Trustee in the 2020 Readers' Choice Awards.
View your nearest location to read more about our local team and their client reviews.
We welcome all your bankruptcy and consumer proposal questions and invite you to connect with one of our dedicated and professional team members today.
We meet with individuals from every walk of life every day including those from a diverse cultural background and individuals with disabilities. Our policy is to treat people with respect and consideration and look for ways to provide our services in a safe, secure and professional manner.
We Support a Living Wage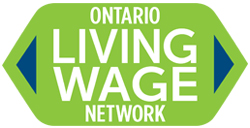 We are committed to our communities. In addition to supporting community involvement, Hoyes Michalos is proud to be a Living Wage Employer.
As Licensed Insolvency Trustees, we see the impact of the average Ontarian struggling paycheque to paycheque and relying on debt to make ends meet. As an employer, Hoyes Michalos has made the commitment that all direct and indirect staff working at Hoyes Michalos will receive a living wage.
We've Partnered with The Food Bank of Waterloo Region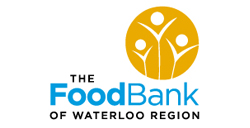 Carrying debt can mean choosing between paying bills or having food on the table. It's something we see almost every day. That's why we are proud to partner with The Food Bank of Waterloo Region in support of their Food & Fund Drive.
Did you know 52% of those who seek food assistance only require help three times or less a year? Much like debt problems, food insecurity can happen because of a catastrophic life event – a sudden job loss, underemployment, illness, or change in a relationship. We are delighted to help change the narrative around the 'typical' food bank participant. Like those we help, these are our neighbours, our coworkers, and our friends.
With our partnership with The Food Bank of Waterloo, we hope to inspire conversations that challenge and change the misconceptions around food and financial insecurity.