If you live or work in Brantford, Ontario, and are having financial troubles, we can help. Our Brantford debt help centre offers the following debt relief services:
Consumer Proposals
Personal Bankruptcy
Credit Counselling
Debt Consolidation
Debt Settlement
Our Brantford Licensed Insolvency Trustee, Howard Hayes, has been with Hoyes Michalos since 2005 having worked as a Credit Counsellor prior to joining us and obtaining his trustee license. Howard's experience can help you develop a plan that best meets your needs and can guide you through the bankruptcy or consumer proposal process. Howard's aim is to provide you with good, sound, honest advice to help you find a fresh financial start.
Free Consultation
Imagine what it would be like to be free of worries and debt. The right solution depends on your unique situation. To understand your needs, we provide a free 30 minute, no-obligation debt assessment. Need more than 30 minutes? No problem, we will take as much time as you need to answer your questions. Need a second or third consult before deciding? Again, no problem. All our consultations are free.
Book your FREE confidential debt assessment with Howard by calling toll free at 1-866-747-0660 or fill in the form on this page to send us an email.
Meet the Brantford Team!
Howard Hayes is our Licensed Insolvency Trustee and Consumer Proposal Administrator in charge of our Brantford and Cambridge locations.
What Our Clients Say
Our concept is simple. If you give us 30 minutes of your time, our knowledgeable, experienced team will help you build a plan to become debt free.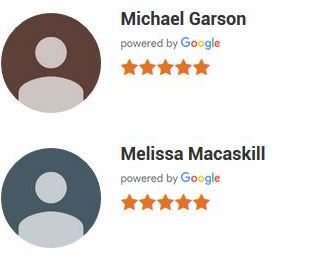 Find Our Brantford Bankruptcy Office
DIRECTIONS: Hoyes, Michalos & Associates Inc. shares office space with the Investment Planning Counsel of Canada. 
Debt Relief Options in Brantford
A consumer proposal is the #1 alternative to filing bankruptcy. Filed through a Licensed Insolvency Trustee like Hoyes Michalos, a consumer proposal stops all creditor actions and provides you with a binding debt settlement. With the help of your trustee, you make an offer to your creditors to pay a portion of what you owe. The exact amount of your settlement offer depends on your income and what you own, however a consumer proposal can reduce debts by up to 70%. A consumer proposal is a great alternative to debt consolidation because there is no interest. You achieve one, lower monthly payment and keep your assets.
Depending on your situation, filing bankruptcy in Brantford may be the right debt solution to eliminate your debt. As Licensed Insolvency Trustees we will ask you some simple questions about your debts, what you own, your income and family size to determine what a bankruptcy may cost in your situation and help you compare this to alternatives like a consumer proposal or a debt management plan through a credit counselling agency.
If you would like help becoming debt free, call our Brantford team today at 1-866-747-0660.
Similar Posts: