Office Address
607 King Street West, Suite 204
Kitchener, Ontario
Toll Free: 1-866-747-0660
(519) 747-0660
Hoyes, Michalos was established in 1999 for one purpose: to help individuals get out of debt and gain a fresh financial start. If you are considering filing bankruptcy in Kitchener, Ontario or would like to discuss how to file a consumer proposal, our trustees can help.
In our principal office in the heart of Kitchener-Waterloo you will meet Scott Schaefer or Ian Martin, both Licensed Insolvency Trustees and Consumer Proposal Administrators. They will take the time to understand your situation, and then explain your options to become debt free.
Consumer Proposals in Kitchener
Scott and Ian have extensive experience helping people in Kitchener dealing with credit card debt, tax debts and have a proven track record for filing consumer proposals as a way to avoid bankruptcy. In a consumer proposal you repay your creditors through a negotiated debt settlement.
Get professional bankruptcy advice
If you are receiving calls from creditors, barely keeping up with your minimum payment or taking on new debt like payday loans to keep up with old debt, it's time to deal with your debt. Book a FREE confidential appointment with Ian or Scott, contact our Kitchener bankruptcy office. Evening appointments available.
Our Kitchener bankruptcy office is located on King Street across from McDonald's (now closed) and the new Google building, in the same plaza as Subway and the LCBO. We are on the second floor in suite 204.  Click here for updated information and maps regarding access to our Kitchener office during LRT construction.
See our Kitchener Google+ location page for more local images and directions.
Many of our clients come to see us based on referrals from other satisfied clients. You can see some of our client testimonials from our Kitchener bankruptcy and proposal clients to understand how a consumer proposal or bankruptcy helped them deal with overwhelming debt.
Did you know that a bankruptcy trustee is now called a Licensed Insolvency Trustee?  We are licensed by the federal government to help you deal with debt.
If you would like help becoming debt free, please contact our bankruptcy Kitchener office today.
Meet the Kitchener Team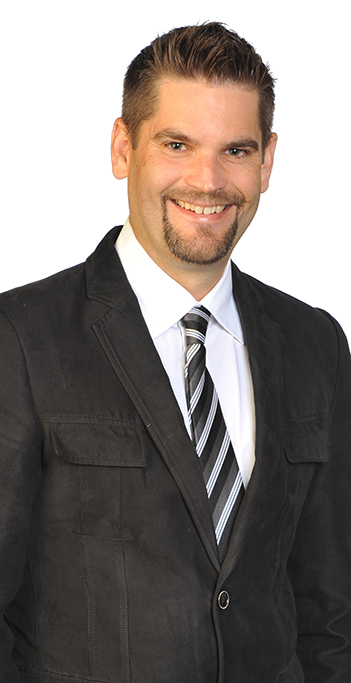 Scott Schaefer, Licensed Insolvency Trustee
Scott Schaefer is a Chartered Professional Accountant, Licensed Insolvency Trustee and Consumer Proposal Administrator at Hoyes, Michalos. Scott works from our Kitchener and Stratford offices and looks forward to talking to you in person, on the phone or by email about how to get your fresh financial start.
Read Scott's full Biography
Ian Martin, Licensed Insolvency Trustee
Ian Martin is a Chartered Professional Accountant, Consumer Proposal Administrator, and Licensed Insolvency Trustee in our Kitchener  and Stratford locations. Ian would be happy to meet with you in person or by email to discuss your alternatives.
Read Ian's full Biography