Financial problems happen for many reasons: layoffs, plant closures, illness or divorce. If you are struggling with debt, Hoyes Michalos has been helping people get out of debt since 1999. The licensed professionals in our Sarnia location will help you explore the following debt relief services:
Our Sarnia Licensed Insolvency Trustee, Joel Sandwith, works hard to help Sarnia residents dealing with money problems by explaining to them their options and by recommending the one that best fits their personal situation. Joel would be happy to explain how bankruptcy or a consumer proposal can help you end the stress of carrying too much debt.
Free Consultation
Imagine what it would be like to be free of worries and debt. The right solution depends on your unique situation. To understand your needs, we provide a free 30 minute, no-obligation debt assessment. Need more than 30 minutes? No problem, we will take as much time as you need to answer your questions. Need a second or third consult before deciding? Again, no problem. All our consultations are free.
Book your FREE confidential debt assessment with Joel by calling toll free at 1-866-747-0660 or fill in the form on this page to send us an email.
Meet the Sarnia Team!
Joel Sandwith is a Licensed Insolvency Trustee, Consumer Proposal Administrator and experienced Credit Counsellor managing our London office.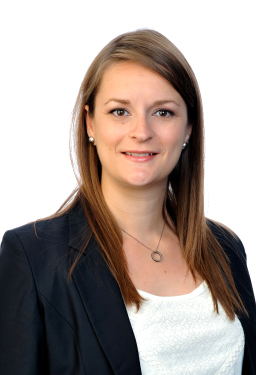 Patricia is a Credit Counsellor and Client Service Specialist working towards her LIT designation. Patricia is available in our London office to meet in person or by email.
What Our Clients Say
Our concept is simple. If you give us 30 minutes of your time, our knowledgeable, experienced team will help you build a plan to become debt free.
I was heavy with guilt until I met with Joel and my options were pointed out to me and with the guidance I received I made the decision and I haven't regretted it at all. Your whole team was great! And I would definitely recommend this option to my friends and family if they faced a situation where Hoyes & Michalos can assist.
JT | $38,200 in debts | Sarnia
Find Our Sarnia Bankruptcy Office
DIRECTIONS: Our office is on the 4th floor in Suite 411, which is the Great Lakes Executive Suites. If using the elevated free parking north of the building, please make sure you log in the parking book at the small table across from the elevators. There is also free parking available on the street.
Filing Personal Bankruptcy
Personal bankruptcy is a legal option under the Bankruptcy and Insolvency Act to allow someone experiencing financial hardship due to overwhelming debt, to eliminate that debt and gain a fresh start. Many people file bankruptcy because circumstances in their life changed making it impossible for them to keep up with their debts. Sometimes debts just grew over time and now they can no longer keep up with the monthly payments. Sometimes the solution to starting over is to file bankruptcy. In many cases, you could be eligible for an automatic discharge in 9 months. As part of the bankruptcy process, you will attend two credit counselling sessions to provide you with some financial tools to help you in your recovery process.
Consumer Proposals in Sarnia
It may be possible to avoid bankruptcy by filing a consumer proposal. A proposal is a viable alternative if you can afford to offer a negotiated settlement to your creditors. When you meet with Joel he will help you determine what an acceptable offer may look like based on your income, your assets and what your creditors might expect. We make sure that your proposal payments fit within your budget. A Licensed Insolvency Trustee is regulated by the Office of the Superintendent of Bankruptcy to provide information on all debt relief options. Trustees complete a rigorous training and qualification process making them the most knowledgeable debt professionals. At Hoyes, Michalos you always meet with a licensed insolvency trustee. Our entire team of friendly, caring professionals are here to make your fresh start a success. If you would like help becoming debt free, call our Sarnia team today at 1-866-747-0660.
Similar Posts: