Office Address
1 Ontario Street, Second Floor
Stratford, Ontario
Toll Free: 1-866-747-0660
(519) 271-9449
Hoyes, Michalos is a firm dedicated to helping individuals obtain a fresh financial start and become debt free.  With offices throughout Ontario, we offer consumer proposal and bankruptcy services in Perth County from an office located in downtown Stratford, on the corner of Ontario Street and Church Street.
Scott Schaefer and Ian Martin, both Licensed Insolvency Trusteesand Consumer Proposal Administrators, will personally meet with you in our Stratford office, located on the second floor of the Scotiabank building. There is no cost to meet with Scott or Ian. They will work with you to make a plan to deal with your debts and gain financial control.
We offer appointments at various times of the day including evenings. To book an appointment with Scott or Ian, please feel free to contact the Stratford bankruptcy office.
At the corner of Ontario and Church, we can be found at 1 Ontario Street on the second floor, above Scotiabank. Enter through the main doors to the elevator and take it to the second floor. We share office space with the Ross Law Firm.
The stress of debts can be overwhelming, take action now and contact our Stratford office.
Meet the Stratford Team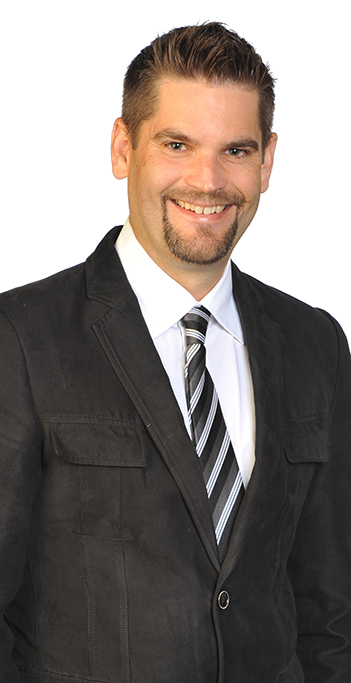 Scott Schaefer, Licensed Insolvency Trustee
Scott Schaefer is a Chartered Professional Accountant, Licensed Insolvency Trustee and Consumer Proposal Administrator at Hoyes, Michalos. Scott works from our Kitchener and Stratford offices and looks forward to talking to you in person, on the phone or by email about how to get your fresh financial start.
Read Scott's full Biography
Ian Martin, Licensed Insolvency Trustee
Ian Martin is a Chartered Professional Accountant, Consumer Proposal Administrator, and Licensed Insolvency Trustee in our Kitchener  and Stratford locations. Ian would be happy to meet with you in person or by email to discuss your alternatives.
Read Ian's full Biography