Office Address
300 Willow Road
Guelph, Ontario
Toll Free: 1-866-747-0660
(519) 823-0330
Get expert advice from one of the co-founders of Hoyes Michalos. Individuals experiencing debt problems in Guelph will meet personally with co-founder and Licensed Insolvency Trustee Ted Michalos. Ted will listen carefully to all the details of your situation, and then explain your options regarding consumer proposals, personal bankruptcy, and alternatives to bankruptcy, in Guelph. Once you have all the facts, you can make an informed decision about the right choice for your personal situation.
Ted's no-nonsense approach and experience can help you develop a plan to deal with your debts. Each person's situation is unique;our solutions and personal bankruptcy and proposal process are tailored to meet your needs. Our certified Credit Counsellor in Guelph, Cyndi Michalos-Baker, will help you understand the bankruptcy or proposal process and answer any questions you have.
Start your journey to becoming debt free.  Call our Guelph office today to arrange a free, no-obligation consultation.
Hoyes Michalos' Guelph office is located near the corner of Willow Road and Silvercreek Parkway, in the building called the Cornerstone Building, across from Willow West Mall. We are the first office on the left side on the second floor.
From the 401: Take Highway 6 North (approximately 14 kms) and turn right at the Willow Road exit.
Meet the Guelph Team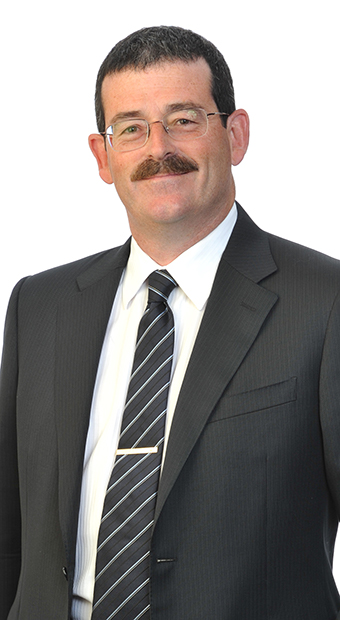 Ted Michalos, Licensed Insolvency Trustee
Ted is our co-founder and is a Chartered Professional Accountant, certified Insolvency Counsellor, Licensed Insolvency Trustee, Consumer Proposal Administrator, and the President of Hoyes, Michalos & Associates Inc. Ted consults in Guelph and firmly believes that debt advice should contain no tricks or gimmicks, just a plan to deal with your debts.
Read Ted's full Biography
Cyndi Michalos-Baker, Client Service Specialist
Cyndi Michalos-Baker is a certified Credit Counsellor and Client Service Specialist meeting with individuals in our Guelph office. Cyndi welcomes a chance to speak with you in person or by email about your debts.
Read Cyndi's full Biography