Are you looking for debt help in Windsor Ontario? The trustees at Hoyes Michalos are experienced, caring individuals, licensed by the Government of Canada in areas of debt management services including:
Our Windsor location is led by Rebecca Martyn, a Licensed Insolvency Trustee and Consumer Proposal Administrator since 2003. Rebecca, along with certified Credit Counsellor, Angela Marquis, are committed to finding the right solution for every person they meet. Once you meet with Rebecca, she will analyze and discuss your situation with you, explain your debt relief options, and recommend the option that will work best for you and your family.
Book your FREE confidential debt assessment with Rebecca by calling toll free at 1-866-747-0660 or fill in the form on this page to send us an email.
Meet the Windsor Team!
Rebecca Martyn is our Licensed Insolvency Trustee managing our Windsor office.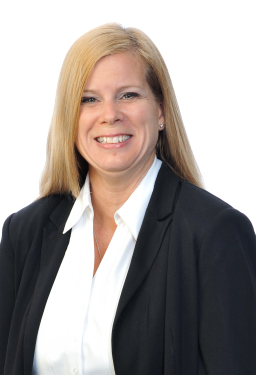 Angela Marquis is a Certified Credit Counsellor and Client Service Specialist helping individuals from our Windsor office.
What Our Clients Say
Our concept is simple. If you give us 30 minutes of your time, our knowledgeable, experienced team will help you build a plan to become debt free.

I just want to say how happy I was to work with Angela, Rebecca and Tina at the Windsor branch.... read moreI just want to say how happy I was to work with Angela, Rebecca and Tina at the Windsor branch. They not only were professional with every interaction I had with them, they treated me with dignity and respect right from the time I walked through the door. I went in feeling very over whelmed and left with hope my future would be way less stressful. Thanks girls for all the help you gave mentally and emotionally it was well worth the work. You will not be disappointed by choosing Hoyes, Michalos and Associates.
susan currie
3/17/2020

$2,340 vs $72,125 - What would you rather pay?!

My debt was $72,125.

After I declared bankrucpy, I had to pay... read more$2,340 vs $72,125 - What would you rather pay?!

My debt was $72,125.

After I declared bankrucpy, I had to pay $65 every week for nine months. After that, I was discharged and debt free!

$2,340 vs $72,125!

They not only saved me $70,000, they saved me from the stress, anxeity that came along with it.

And, I have just qualified for a new credit card!

FRESH START!

Thanks Rebecca, and the Windsor Branch!

Your services were more effective in curing my financial stress than a Clozapine, followed by a Joint, chased with a Beer 😉
Chris Jamenson
2/29/2020

My husband and I retired in 2013, we were not prepared. In 2014 after emptying one retirement fund we realized... read moreMy husband and I retired in 2013, we were not prepared. In 2014 after emptying one retirement fund we realized we could not manage our level of debt. Even though we are of the generation taught to take care of our responsibilities, we could not.
We contacted Hoyes, Michalos (I don't remember who recommended them).
Everyone was pleasant, helpful, knowledgeable and capable. They made us feel comfortable with no sense of recrimination and helped us efficiently. Excellent service and care.
We have finished the five year term and realized we needed to improve our credit rating. We called Hoyes, Michalos again and they were able to help again.
We are grateful for the emotional care, knowledge and expertise. I would recommend them to anyone.
Adrienne Clinansmith
2/21/2020
Find Our Windsor Bankruptcy Office
DIRECTIONS: We are located at the corner of Ottawa and Pierre in the old Teppermans and Union Hall building right next to Lanspeary Park. There are visitor spots in the office parking lot. Parking is available on street on Pierre Ave, Ottawa Street and the municipal parking lot at the southeast corner of Ottawa and Pierre. The building entrance is on Pierre, and we are the first office on your right. There's also a bus stop right in front of the building and our office is wheelchair accessible.
Consumer Proposals in Windsor
A consumer proposal is a legal debt relief solution legislated with the federal government to consolidate and settle your debt for less than you owe.
Here are the top 10 benefits of a consumer proposal.
write-off up to 80% of your debts
stop collection calls
stop a wage garnishment
unfreeze your bank account
legally binding on all unsecured creditors
deals with CRA and payday loan companies
you keep your assets including your tax refund
reduce your monthly payment to something that is affordable
no interest on monthly payments
avoid bankruptcy
Hoyes, Michalos has a 99% success rate for consumer proposals we file. We work with you to craft an offer you can afford.
The cost of a consumer proposal is known upfront. What you pay is exactly, and only, what repayment you negotiate with your creditors at the beginning of the consumer proposal process. Once you complete your payments and the terms of your proposal, your debts are eliminated.
A consumer proposal can only be filed with a Licensed Insolvency Trustee like Hoyes Michalos. Learn how to file a consumer proposal or contact our Windsor team today to talk about how a consumer proposal can help you get out of debt and avoid bankruptcy.
Debt Consolidation vs Consumer Proposal
If you have significant credit card debt, tax debts or other unsecured debts, you may be wondering if a debt consolidation loan, home equity loan or second mortgage are a good option to consolidate your debts.
There are risks with consolidating with a debt consolidation loan. You may have equity but may not qualify for a second mortgage at reasonable rates. 
Our Windsor debt professionals can help you review your debt restructuring options and compare the pros and cons of a new loan or second mortgage with making a formal, debt settlement offer to your creditors through a consumer proposal.
Filing Personal Bankruptcy in Windsor
Personal bankruptcy should be a last resort, but sometimes it is the right solution to help you get out of debt. Our Windsor licensed insolvency trustee can help you decide if filing bankruptcy is the best option to eliminate your debt.
No matter how serious the debt problem, remember there are always debt relief options. At Hoyes, Michalos you always talk to an expert. Consultations are free and we offer flexible appointment times. Call our Windsor experts at 1-866-747-0660 or email us today.
A bankruptcy and consumer proposal can only be filed through a Licensed Insolvency Trustee. We are licensed by the federal government to help you deal with debt.
Windsor Debt Help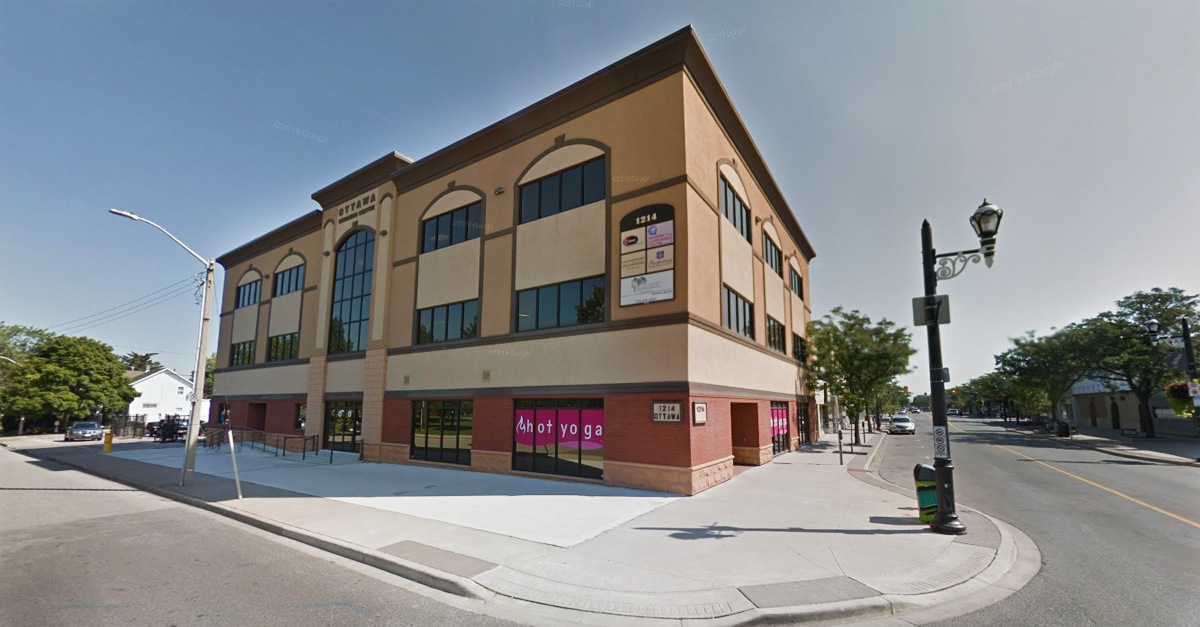 Debt problems don't go away on their own. If you cannot afford to repay your debts on your own, as Licensed Insolvency Trustees we help you explore all your options and choose the solution that is best for you.
Break Free From Credit Card Debt
If you are only making minimum payments on your credit cards it will take you years to pay off your balances, if at all. We can help you consolidate your payments and make a settlement offer that can lower your credit card balances by as much as 70%. Your credit cards are rolled into one reduced monthly payment.
This is not a new loan, it's a government-approved interest-free debt settlement plan payable over up to five years.
Stop the Payday Loan Cycle
Payday loans cause financial stress because the interest accumulates faster than you can pay it off. Over time this eats away at your paycheque. Once you fall behind, payday lenders use aggressive collection tactics like calling your employer and garnishing your wages.
We can include payday loans in your program and help you break the payday loan cycle.
Get Tax Debt Relief
Only a Licensed Insolvency Trustee has the options that can help you reduce your tax debt liability. We can negotiate directly with CRA to create a repayment plan, stop interest and penalties and settle tax debt. If CRA has frozen your bank account or garnished your wages, we can reverse those actions.
Student Loan Debt Forgiveness
Looking for help resolving student loan debt? If you have been out of school for 7 years, your government student loan debt can be discharged through a bankruptcy or consumer proposal.
Eliminate High-Interest Installment Loans
You may have tried to consolidate or pay bills by taking out a high-cost financing loan. While these types of consolidation loans can help you deal with the immediate demand for repayment, they come with an interest rate of 39%, 49% and even 59%.  Installment loans meant for those already in debt or with poor credit just postpone, rather than solve the problem.
Unsecured loans, whether owed to a bank, credit union or financing company can be eliminated with payments determined based on what you can afford.
Why Talk with a Licensed Insolvency Trustee?
If like many of our clients, you are struggling with debt repayment, this is a cycle that is best broken by working with a Licensed Insolvency Trustee near you. We are licensed by the Government of Canada to help you with your debts.
We can help you break free from debt.
If you would like help becoming debt free, call our Windsor team today at 1-866-747-0660.
Similar Posts: