Hoyes Michalos has been helping people get out of debt since 1999. Our Cambridge location offers the following debt help services:
Consumer Proposals
Personal Bankruptcy
Credit Counselling
Debt Consolidation
Debt Settlement
Howard Hayes, our Cambridge trustee, has been working in the debt relief industry since 2005; first as a Credit Counsellor and now as a Licensed Insolvency Trustee. Howard's approach is to provide solid, honest advice about your situation and about what solutions will work for you to find your fresh financial start.
Free Consultation
Imagine what it would be like to be free of worries and debt. The right solution depends on your unique situation. To understand your needs, we provide a free 30 minute, no-obligation debt assessment. Need more than 30 minutes? No problem, we will take as much time as you need to answer your questions. Need a second or third consult before deciding? Again, no problem. All our consultations are free.
Book your FREE confidential debt assessment with Howard by calling toll free at 1-866-747-0660 or fill in the form on this page to send us an email.
Meet the Cambridge Team!
Howard Hayes is our Licensed Insolvency Trustee and Consumer Proposal Administrator in charge of our Brantford and Cambridge locations.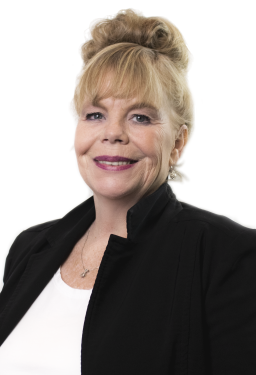 Patricia is a Certified Credit Counsellor and Client Service Specialist. She would love to talk to you about any financial issues you are facing. Patricia meets with clients at our Cambridge office. 
What Our Clients Say
Our concept is simple. If you give us 30 minutes of your time, our knowledgeable, experienced team will help you build a plan to become debt free.
Find Our Cambridge Bankruptcy Office
DIRECTIONS: Located in the historic downtown Cambridge area and beside the University of Waterloo School of Architecture. Free parking is available.
Consumer Proposal and Bankruptcy in Cambridge
A consumer proposal is an option under the Bankruptcy and Insolvency Act to make a deal with your creditors to settle your debts for less than you owe. Filed through a Licensed Insolvency Trustee as an approved government debt relief program, you receive the same protections available through bankruptcy, however because you spread your payments over a period of up to 5 years, your monthly payments are lower than they might be in a bankruptcy, debt consolidation loan or debt management plan.
Your options for getting out of debt might include filing personal bankruptcy, although we consider this to be the option of last resort. During your free debt assessment, Howard will review your situation to see if alternatives like budgeting, credit counselling, debt consolidation or consumer proposal.
If you would like help becoming debt free, call our Cambridge team today at 1-866-747-0660.
Similar Posts: