Are you experiencing debt problems? Our St. Catharines, Ontario location, managed by Licensed Insolvency Trustee Jeff Lewis offers the following debt relief services:
Consumer Proposals
Personal Bankruptcy
Credit Counselling
Debt Consolidation
Debt Settlement
Our team has a passion for helping people overcome the overwhelming stress of struggling with debt problems. They will help you eliminate your debt and build a stronger financial future by reviewing your unique situation and explaining all your options, including a consumer proposal and personal bankruptcy. Only by exploring all your debt solutions can you make an informed decision.
Free Consultation
Imagine what it would be like to be free of worries and debt. The right solution depends on your unique situation. To understand your needs, we provide a free 30 minute, no-obligation debt assessment. Need more than 30 minutes? No problem, we will take as much time as you need to answer your questions. Need a second or third consult before deciding? Again, no problem. All our consultations are free.
Book your FREE confidential debt assessment with our team by calling toll free at 1-866-747-0660 or fill in the form on this page to send us an email.
Meet the St. Catharines Team!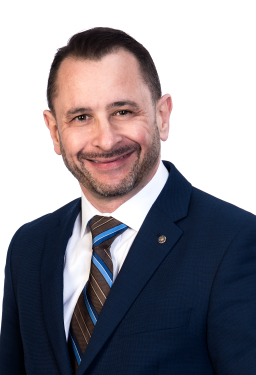 Jeff is a Chartered Professional Accountant, Licensed Insolvency Trustee, Consumer Proposal Administrator, Certified Insolvency Counsellor; and meets with clients in our St. Catharines and Niagara Falls offices.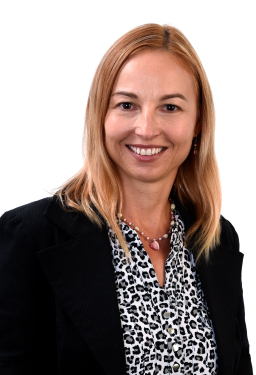 Alison is a Certified Credit Counsellor meeting with clients in our St. Catharines and Niagara Falls offices. Alison is passionate about exemplary customer service and would be happy to speak with you about your financial situation.
What Our Clients Say
Our concept is simple. If you give us 30 minutes of your time, our knowledgeable, experienced team will help you build a plan to become debt free.

I was in a bind and I really didn't know what to do. A friend told me about Hoyes. I... read moreI was in a bind and I really didn't know what to do. A friend told me about Hoyes. I made a call and went for a meeting with Jeff. He explained everything to me and basically left it to me to decide. I decided to go with his proposal and it has really eased the burden of all of those payments I was buried under. Thank you Jeff and everyone at Hoyes Niagara! I feel like I am on the right track now.
Mark K
1/21/2020

Struggled with debt since forever. This was compounded over the years by 3 significant relationship endings. Past the... read moreStruggled with debt since forever. This was compounded over the years by 3 significant relationship endings. Past the age 50, had more than $35,00 in consumer debt and was never going to get that paid off. Was giving creditors $1,100/mth in payments, then borrowed some of it back for living expenses. It took 6 mths to decide to make an appointment and then another 2 mths to decide to move forward with a consumer proposal. IT WAS THE BEST DECISION I COULD HAVE MADE. Brendan was very helpful and kind. Shannon was amazing and supportive. My last meeting (2nd credit counselling session) was with Maureen and she and I had great discussions as we covered many areas of areas of personal finance which left me with tons of optimism. Everything has changed for me, for the better. I should have done this years ago.
GSD Fancier
1/21/2020

They made the whole process simple and were really friendly
Lindsay Welsh
12/12/2019
Find Our St. Catharines Bankruptcy Office
DIRECTIONS: The office of our Licensed Insolvency Trustee in St. Catharines is located in the CIBC building, at the corner of King and Queen Streets. There is metered parking on King Street in front of the office and on Queen Street. Municipal parking lots are located on Queen Street and Market Street.
Consumer Proposal or Bankruptcy
Many residents of St. Catharines and the greater Niagara area turn to a consumer proposal as a way to eliminate their debt. Both a consumer proposal and bankruptcy eliminate unsecured debt, stop collection calls and wage garnishments however there is no one right solution for everyone.
A consumer proposal is a negotiated debt settlement agreement you make with your creditors, with the assistance of a Consumer Proposal Administrator (who is also a Licensed Insolvency Trustee). Consumer proposals can only be filed through a Licensed Insolvency Trustee like Hoyes Michalos. A consumer proposal provides the same creditor protection as is available through a bankruptcy however in a consumer proposal you keep all of your assets. Our team will explain how a consumer proposal works and ensure that your proposal payments work with your budget.
In some cases, filing bankruptcy is the fastest and best way to eliminate debt. When he meets with you, Jeff will ask you some questions about your income, your assets and your debts in order to provide you with a complete understanding of what each debt relief option will cost.
Since opening in 1999, we have helped thousands of people struggling with debt find a fresh start. Our team of licensed professionals provide custom tailored, friendly advice with respect and confidentiality.
If you would like help becoming debt free, call our St. Catharines team today at 1-866-747-0660.
Similar Posts: