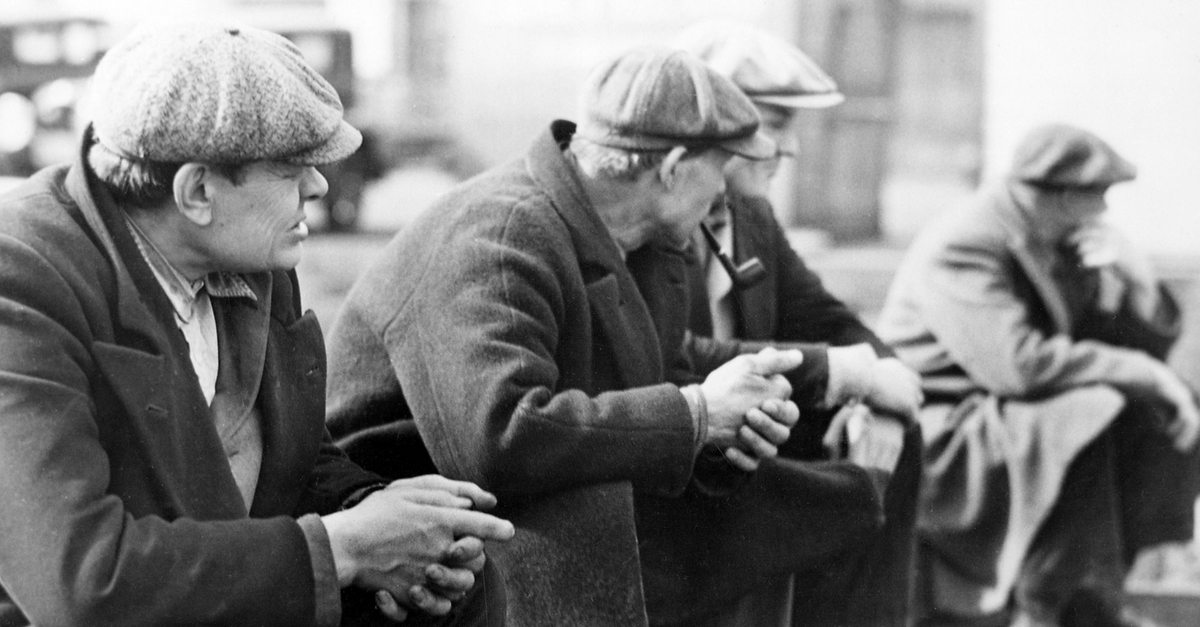 It's the holiday season, so today, for one show only, we won't talk about numbers, and we won't have any industry experts as guests.  Today, we'll talk about people. It's tough for many in Canada today.  The level of debt to disposable household income continues to set records. As of December 2016, for every $100 the average Canadian earns, we have debt of $168, the highest level in history. The affects of debt are real, and more and more Canadians struggle with debt every day.
Hoyes Michalos is in the business of helping real people deal with debt. Our focus is solely on personal bankruptcies and consumer proposals. We help real people, not big corporations and we understand the profound affect debt has on individuals and families.
If you've never had a debt problem, it's hard to understand how insidious it is. It effects every area of your life.
What a lot of people overlook is the fact that you could never have been approved for credit, if you weren't doing well at some point. Although we as a society have made many advancements over time, there are a few historical elements that will always repeat themselves. There are a lot of correlations between the Great Depression and the Stock Market Crash of 2008.
As an economy, we still haven't fully recovered from that crash. When the economy as a whole crashes, there are many innocent victims. Bankruptcies and economic hard times have real human costs. That's what we focus on.
Most of my clients are the typical honest, but unfortunate debtor. They worked hard, but lost their job, or got sick, or injured, or divorced, and now they are having tough times.
Regardless of what stage of debt you're currently in, there's always a solution to get out of debt. We specialize in coming up with individualized solutions for our clients. No two individuals are the same, and we customize our approach accordingly.
Listen in on this week's podcast that discusses links between depression eras, and a classic song that captures the emotions that run through families struggling with debt.
FULL TRANSCRIPT show #121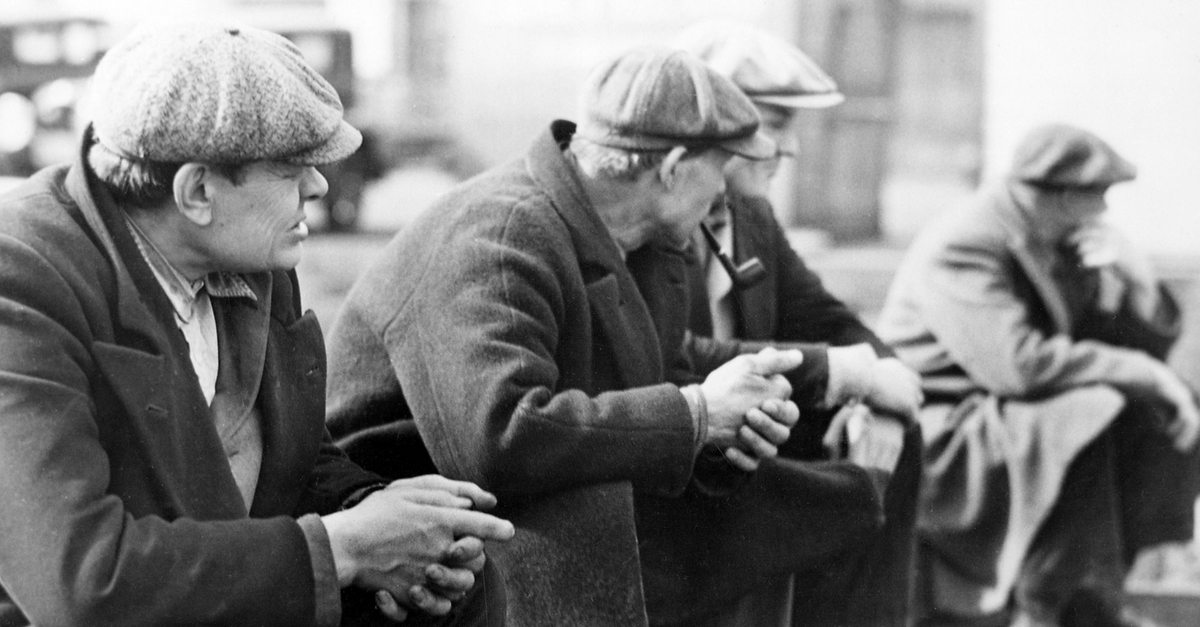 I'm Doug Hoyes.
Normally on this show I talk to industry experts about debt.  We talk numbers.  In fact next week Ted Michalos and I will do exactly that; we'll discuss the insolvency rates for 2016, and make our numeric predictions for 2017.
But this week, for the holiday season, I don't want to talk about numbers.
I want to talk about people.
Debt problems are not number problems.  Excessive debt has real human costs.  It effects real people.
Helping real people deal with debt is why Ted and I started Hoyes Michalos back in 1999.  We both worked for big accounting firms, doing corporate restructurings.  Ted and I were involved in the biggest ever corporate insolvency back in the day, but Ted and I decided we didn't want to devote our careers to helping Big Banks recover money by doing restructurings of big corporations.
We wanted to help real people, so that's what we do.
We don't do any corporate bankruptcies, or receiverships.  We don't even do corporate accounting or corporate tax returns.  There are lots of big accounting firms that do that, and that's great, someone's got to do it.
We only help people, because it's individual people who need help to get out of debt.
If you've never had a debt problem, it's hard to understand how insidious it is.  It effects every area of your life.
You wake up in the morning worried about how you will pay the bills.
You go to work afraid that a bill collector will call you at work, and the boss and your co-workers will find out, and your wages may be garnisheed, and you may lose your job.
You get home and worry that you may lose your house or your car. You can't sleep at night.  You are consumed by fear.
If you've never been in debt, you may think that people who have debt are at fault.  They didn't manage their finances well.  They didn't take care of themselves.  They spent too much.
Sometimes that's true, but think of it this way:
The only way you can have debt is if, at some point in the past, your credit was good enough for someone to lend you money.  You can't have debt unless, at some point in the past, you were doing well.
That's the hardest part about having debt.  That's what makes it so psychologically damaging.  You are having bad times now, but you think back to the good times, and that makes it even harder.
If you grew up poor, with no money, and you have no money now, your situation hasn't changed, so it's not a big shock to you.  But if you were better off in the past, debt is an even bigger psychological problem, because you can't help but think back to the better times, and ask yourself what you could have done differently.
If you've never experienced crushing financial problems it's hard to understand, and since it's difficult for me to convey what it feels like in mere words, today, for this special holiday edition of Debt Free in 30, I want to play an old song that captures the sense of desperation that people feel when they perceive that they have no hope for the future.
This song was written in 1930 and became a big hit during the Great Depression.
It's a bit of a strange song for a Broadway musical.  Instead of starting in a major key, which is how most songs start, it starts in a minor key, which is much darker and more depressing.
Bing Crosby's version starts like this:
They used to tell me I was building a dream
And so I followed the mob
When there was earth to plow or guns to bear
I was always there right on the job
When he starts thinking about the past, where both he and the economy was more prosperous, he jumps up an octave, and switches to a major key, so the song has more energy, and optimism.
They used to tell me I was building a dream
With peace and glory ahead
Why should I be standing in line
Just waiting for bread?
The optimism doesn't last long, and from the major key the song reverts to the augmented dominant of the minor key, marking the end of the prosperous times, and switching from an optimistic to a much more wistful mood.
Once I built a railroad, I made it run
Made it race against time
Once I built a railroad, now it's done
Brother, can you spare a dime?

Once I built a tower up to the sun
Brick and rivet and lime
Once I built a tower, now it's done
Brother, can you spare a dime?
In 1929 unemployment rate in the US was just over 3%, and it looked like the good times would last forever.  The in October 1929 the stock market crashed, and by 1930 the unemployment rate rose to 9%, and by 1932, when Bing Crosby released this song, Brother Can You Spare a Dime, the unemployment rate had soared to over 24%, and the world was at the height of the Great Depression.
The song is sung from the perspective of the average working man, and he is, in a word, bewildered.
He put his faith and hope in his country, then came the crash, and now he can't accept the fact that the bubble has burst.
He still believes.  He still has some faith, but he doesn't understand what could have happened to make everything go so wrong.
Once in khaki suits, gee we looked swell
Full of that Yankee-Doodly-dumb
Half a million boots went sloggin' through Hell
And I was the kid with the drum
Sound familiar?
The Great Depression wasn't just a bunch of numbers; it had real human costs.
People lost their jobs, became homeless, went hungry, and there was a huge loss of morale across the country.  The Great Depression finally ended with World War 2, but this song was written before that happened, but he does describe the horrors of World War 1, "half a million boots, slogging through hell".  Very bad times, then good times, and then bad times again.
Flash forward to today, and there are similarities. We had a crash in 2008, and the economy has still not fully recovered.
I still meet with people who tell me they had a great job in 2008, but they got downsized in 2009 and while they have found another job, it's not as good, and as high paying, as the job they had eight or nine years ago.
Sometimes things happen, and it's not your fault.  If the economy crashes, there are many innocent victims.
The song doesn't end on a note of resignation.  It ends with anger. It goes back to a higher octave, and very strange for a Broadway song it repeats the beginning, but with a significant change: the friendly "Brother, can you spare a dime?" is replaced with the more assertive "Buddy, can you spare a dime?"
Say, don't you remember, they called me "Al"
It was "Al" all the time
Hey don't you remember
I'm Your Pal
Buddy can you spare a dime?
So here's my message:
If you are in good financial shape, great.  Perhaps you have worked hard and deserved all of your success.  Perhaps you worked hard, but there was an element of good fortune in your life; your employer didn't close down, and your job didn't get outsourced to a foreign country.  That's great, but others have not been so lucky.
Most of my clients are the typical honest but unfortunate debtor.  They worked hard but lost their job, or got sick, or injured, or divorced, and now they are having tough times.
If you have friends or family in that situation, help them out, and if you can't help them financially, be a friend, lend an ear, and help point them in the right direction.
At some point in all of our lives we need someone to give us a dime.
Brother Can You Spare a Dime is not just a song from the Depression.  It continues to be recorded, even today.
We'll close with a current version, by Asaf Avidan.
Thanks for listening.
See you next week. I'm Doug Hoyes. That was Debt Free in 30.
Similar Posts: