Kitchener Office Address
607 King Street West, Suite 204, Kitchener, Ontario
Toll Free: 1-866-747-0660 or call 310-PLAN
Planned LRT Construction Along King Street
As construction gets underway throughout Kitchener-Waterloo to prepare for the Light Rail Transit (LRT) system, we will provide updated information about construction zones around our Kitchener office and parking lot access.
Parking Lot Access to Hoyes Michalos Kitchener Office
Updated: July 31, 2017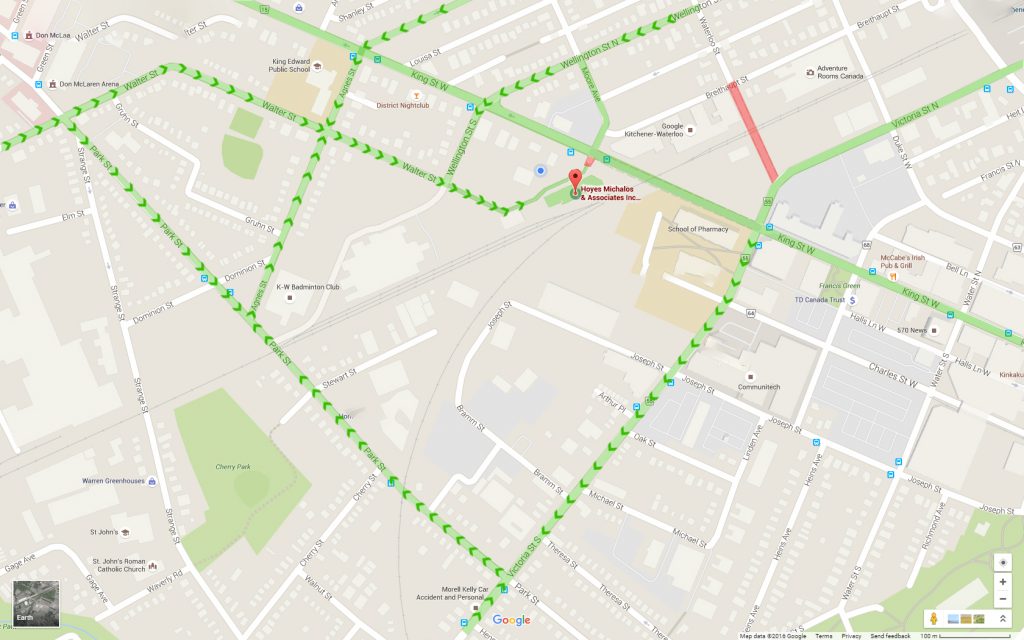 Note: King Street from Victoria to Wellington has re-opened. This includes access via Moore St. However our parking lot is still only accessible from Walter Street via Wellington St. S or Agnes St.
Recent Closures:
Duke St. OPEN from Victoria St. to Wellington St.
Victoria St. OPEN from Duke St. to Charles St.
Waterloo St. CLOSED from Victoria St. to Wellington St.
Bus Routes:
Additional Information:
Similar Posts: