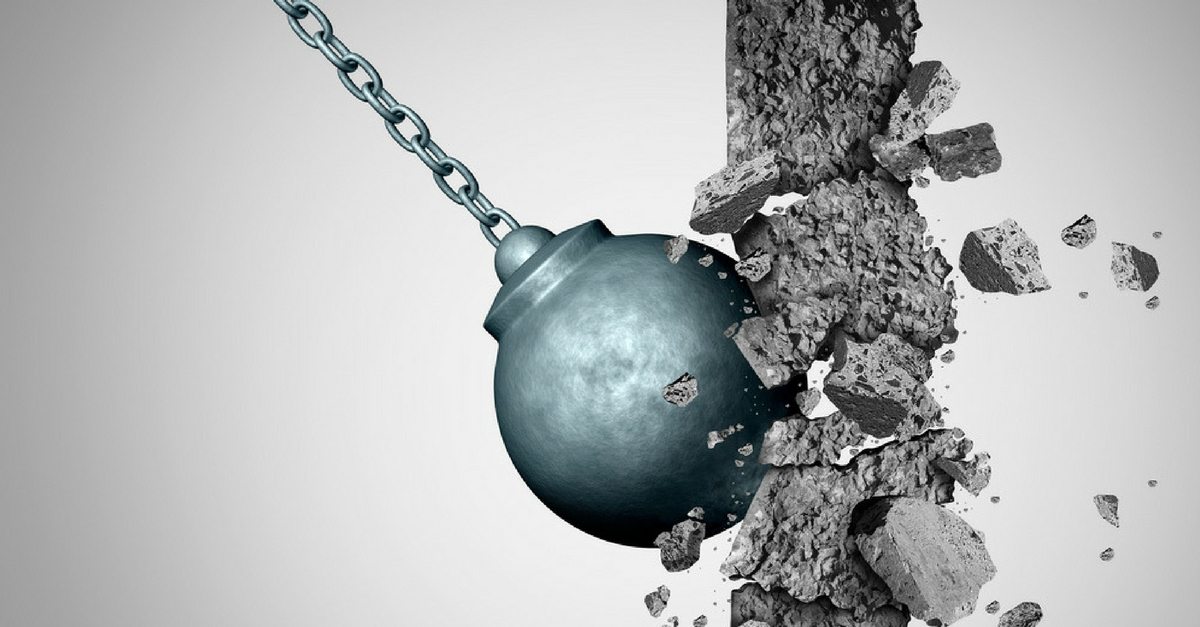 Debts don't just appear overnight and neither does a personal debt crisis. Your debt probably started out fairly manageable. After all, most people borrow money with the full intention of repaying their debts. As debts pile up however, this creates a big problem, a debt cycle of using new debt to keep up with mortgage payments, car loans, student debt and ultimately living expenses.
Let's look at how this debt cycle works.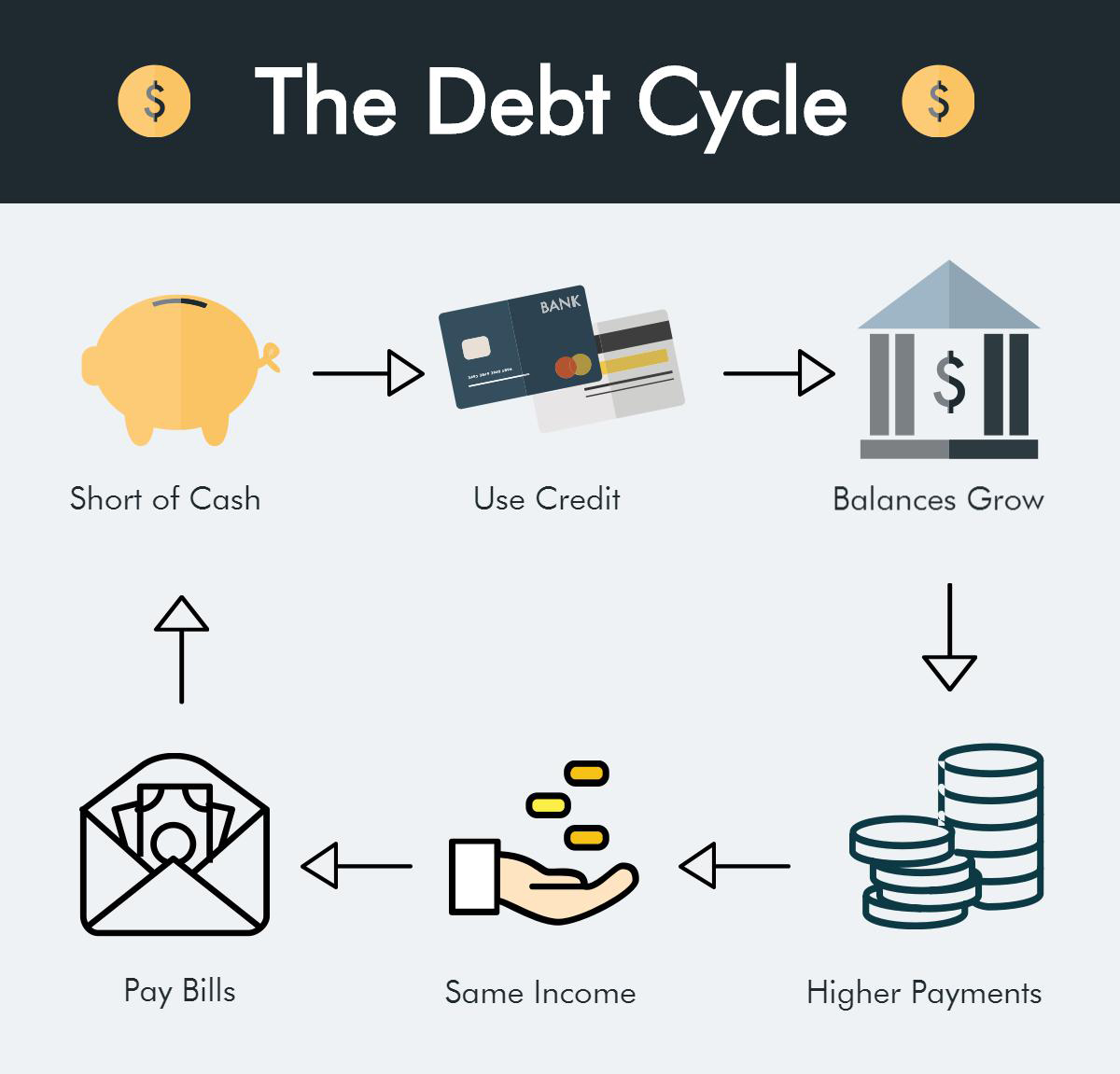 Short of cash come payday you pay for expenses on credit. This increases your debt balances, so that more of your paycheque is committed to debt repayment. After paying your minimum debt payments and regularly weekly expenses like your mortgage or rent, car payment and groceries you once again find yourself facing a shortfall, forcing you to turn to even more credit to make ends meet.
This is a vicious cycle that traps many into ongoing debt payments they soon come to realize will never reduce their original balances. Many make the cycle move even faster by turning to high cost alternative lending options like payday loans and high interest installment loans. And this doesn't address the financial impact of a job loss, unexpected repair bill or any other catastrophic event that will add to the pressure to use credit to balance your budget.
Break the Debt Cycle and Improve Your Finances
A consumer credit proposal can help you take advantage of this cycle, putting each stage that was contributing to your debt to work for you, rather than against you.
Let's look at how your personal finances can improve with a consumer proposal: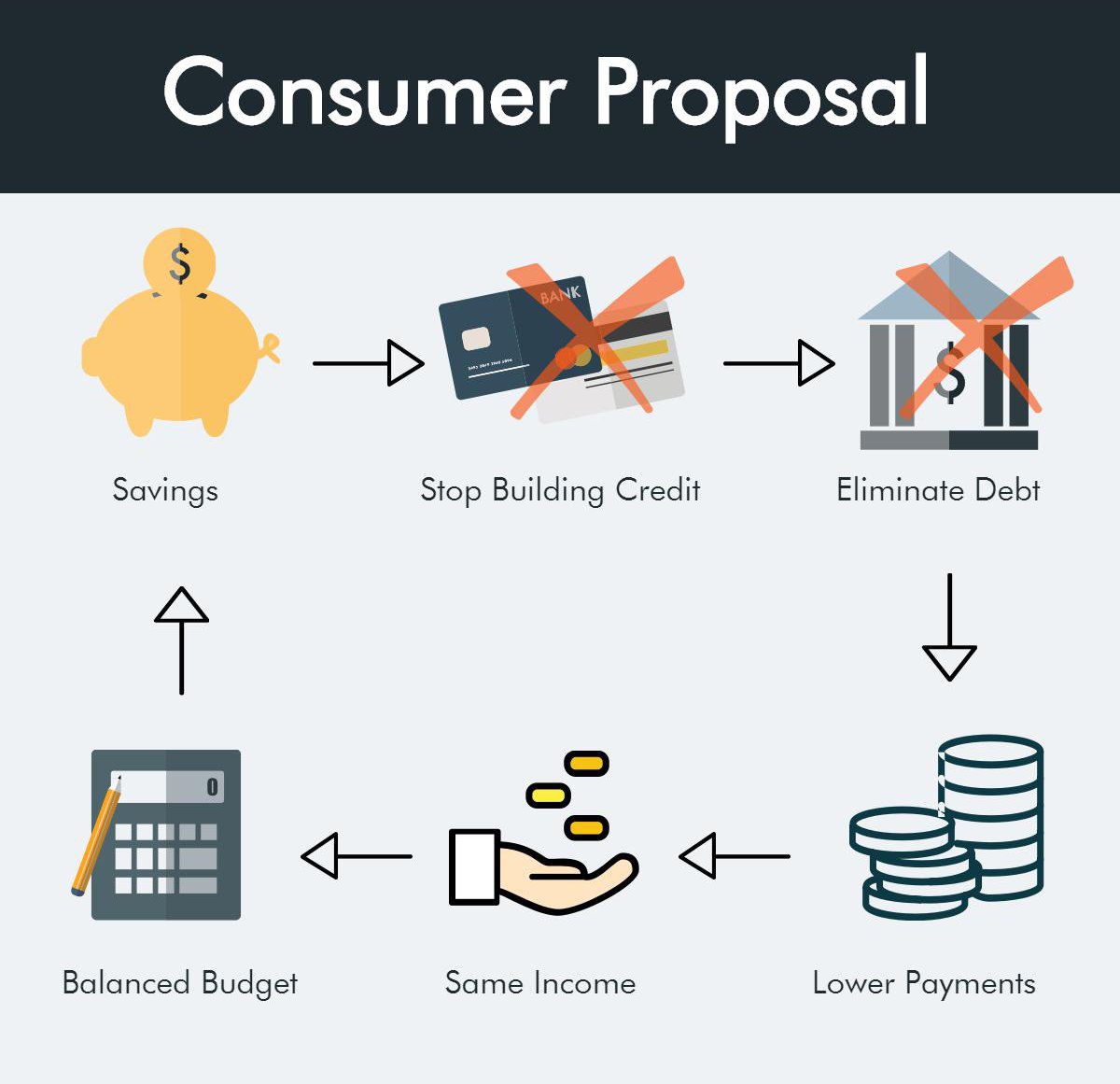 The first step is to realize that you can't borrow your way out of debt. If you have poor credit your new credit may be costing you almost 30% interest and if you are rolling over payday loans your annual interest costs are more like 548%.
The next step is to look for the best way to reduce your debt balances fast, while protecting yourself from collection calls and potential wage garnishments.  A consumer proposal can do this. Through a consumer proposal you make an offer to your creditors to settle your debts for less than you owe. An offer, once accepted, is binding on all creditors and can often result in repayment of as little as 30% of the original balance.
Proposal payments can be spread over a period of up to five years, interest free. As a result, you will have much lower monthly debt payments.
By eliminating your debts and reducing your monthly payment, a consumer proposal will help you balance your budget. You are now much more able to keep up with everyday living expenses and in most cases find it much easier to keep up with mortgage and car loan payments without having to go deeper into debt.
And now that your budget is balanced, you can begin to set aside some savings and begin the process of rebuilding your credit.
Fighting the debt cycle can feel overwhelming and make you think there is no end in sight. If you're struggling to find a way to break the debt cycle, talk to us about how a consumer proposal might be your best solution.
Similar Posts: