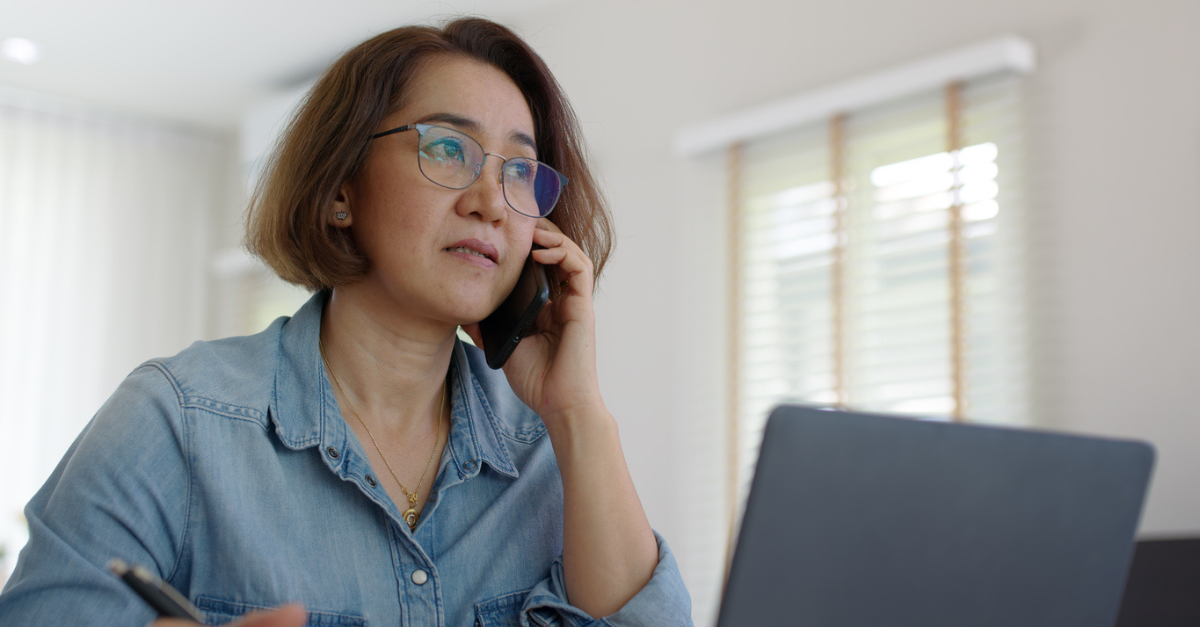 First, let's quickly look at what a consumer proposal is. A consumer proposal is an offer you make to your unsecured creditors to settle your debts with an affordable monthly payment and no interest for up to 5 years. If you cannot afford to pay your debts in full, a consumer proposal is a great way to settle your debts.
You make this proposal based on your financial circumstances at the time of filing. Can you simply change your mind and cancel a consumer proposal? What happens if you can no longer afford to continue with your proposal payments? Can you cancel a proposal once it is running? If so, what are the consequences?
How can a consumer proposal be cancelled?
Here are a few ways a consumer proposal can be cancelled:
Withdrawal of the consumer proposal before it is deemed court-approved or before the court hearing for court approval
Filing for bankruptcy
Missing payments for a total of 3 months.
An interested party requests the court to review the consumer proposal. Upon review of the facts, the court decides to refuse approval of the consumer proposal or annul it.
When can you withdraw a proposal?
A consumer proposal can be withdrawn within 60 days of filing and before the court approves it. This 60-day window is based on 45 days for the creditors to vote plus 15 days for the court to approve the proposal.
Once your consumer proposal is approved or deemed approved by the court, you can no longer change your mind and withdraw your proposal. You can only get out of a court-approved proposal by completing the proposal payments, letting the proposal become annulled by missing three months or filing bankruptcy.
When can the court cancel a consumer proposal?
The court doesn't regularly hear consumer proposal matters. Most consumer proposals are deemed approved by the court 15 days after the creditors accept. Deemed acceptance happens without any need to attend court.
However, there are times when a court hearing is required. Any time within fifteen days after the creditor accepts the consumer proposal, an interested party or the Office of the Superintendent of Bankruptcy can request the court to review the proposal.
The court can disapprove or reject a proposal filing
At this hearing, the court can approve or reject the consumer proposal based on the information presented. If the court determines that the terms of the proposal are not fair or reasonable to the debtor or the creditors, it can refuse to approve the consumer proposal.
The court can also refuse to approve a consumer proposal in Canada if it determines that the debtor has committed an offence under the Bankruptcy and Insolvency Act (BIA) (S. 198-200) or that the consumer debtor was not eligible to make a consumer proposal.
How the court can annul an active consumer proposal
Even if your proposal was approved, the court could subsequently annul the proposal. Reasons for a consumer proposal annulment may be that you committed a bankruptcy offence, were not eligible to file a proposal, approval was obtained by fraud, or the consumer proposal cannot continue without injustice or undue delay. 
What happens if your consumer proposal is cancelled?
There are severe consequences to cancelling or annulling a consumer proposal.
Any payments you have made into your consumer proposal are lost and not returned to you. Funds will be used to pay any licensed insolvency trustee fees, and depending on the total paid, dividends may be paid to your creditors.
The most serious consequence is that your debts return. The creditors' rights to collect revive if your consumer proposal is cancelled or annulled. They can pursue you for the entire debt owing plus interest accrued since the date of the proposal, less any dividends they received from the proposal.
You cannot file another consumer proposal on the same debt without court approval.
You are left to deal with your debts by either filing a bankruptcy, paying them off on your own, or letting them go to collection.
Cancelled vs Rejected vs Annulment
I've used a lot of terms in this post. To be clear, here are some definitions:
Cancelled: Cancelled is a term that some people think of when their consumer proposal ends early. It is not a term in the Bankruptcy and Insolvency Act. Individuals may wish to cancel their consumer proposal if their financial situation changes. If this is the case, it is best to speak with your Licensed Insolvency Trustee to determine your next steps. It may make sense to amend the consumer proposal and continue with it to deal with your debts.
Rejected: A consumer proposal is an offer to your creditors. At the beginning of the consumer proposal process, the unsecured creditors have 45 days to vote to accept or reject the offer. If the majority of creditors reject the offer, the proposal will not proceed further. Typically, creditors will suggest an amount they would be willing to accept. There can be a short period of negotiation where there can be counteroffers on the amount being offered. The Administrator of your consumer proposal deals with this negotiation process in conversation with you and your creditors. If no agreement is reached, then the consumer proposal is considered rejected by your creditors. An outright rejection is rare.
Deemed Annulled: Most consumer proposals are written so that there are monthly payments over up to five years. If you are in arrears a total of 3 monthly payments, your consumer proposal is deemed annulled. If your consumer proposal does not involve monthly payments, it is deemed annulled when it has been three months since any of your payments should have been made.
Court Annulment: As mentioned above, the court can annul your consumer proposal on application, if the court has determined that:   
You were not eligible to make a consumer proposal
The consumer proposal cannot continue without injustice or undue delay
The approval of the court was obtained by fraud
Can you remove a consumer proposal from a credit report?
A consumer proposal is on your credit report for three years from the date of completion of the consumer proposal or six years from the date of filing. You cannot have it removed earlier than that.
You can begin the process of re-establishing your credit rating before your proposal is finished. You can also pay off a consumer proposal early, removing this notice sooner. Options to pay off your proposal quicker can include increasing the frequency of your payments, increasing your payment amount or making periodic lump sum payments if you can afford to.
Setting your proposal up for success
A consumer proposal is a debt settlement solution that can help you deal with overwhelming credit card debt, student loans, income tax debt, payday loans and any other unsecured liabilities you might owe.
Your best course of action is to work with your Licensed Insolvency Trustee to create proposal terms you can afford. Be honest with your trustee about your finances to ensure that the proposal you enter into is the right decision for you. Your trustee should outline the feasibility of all debt relief options, including debt consolidation, credit counselling and personal bankruptcy. Your repayment plan should be affordable based on your circumstances.
You should not feel any pressure to act immediately unless there is a viable reason, like stopping a wage garnishment. Take the time to think through the consequences of filing a consumer proposal so that there will be no second thoughts prompting you to change your mind.
If you have any questions about how a consumer proposal works or would like to explore your best debt relief solutions, contact us for a free consultation.
Similar Posts: