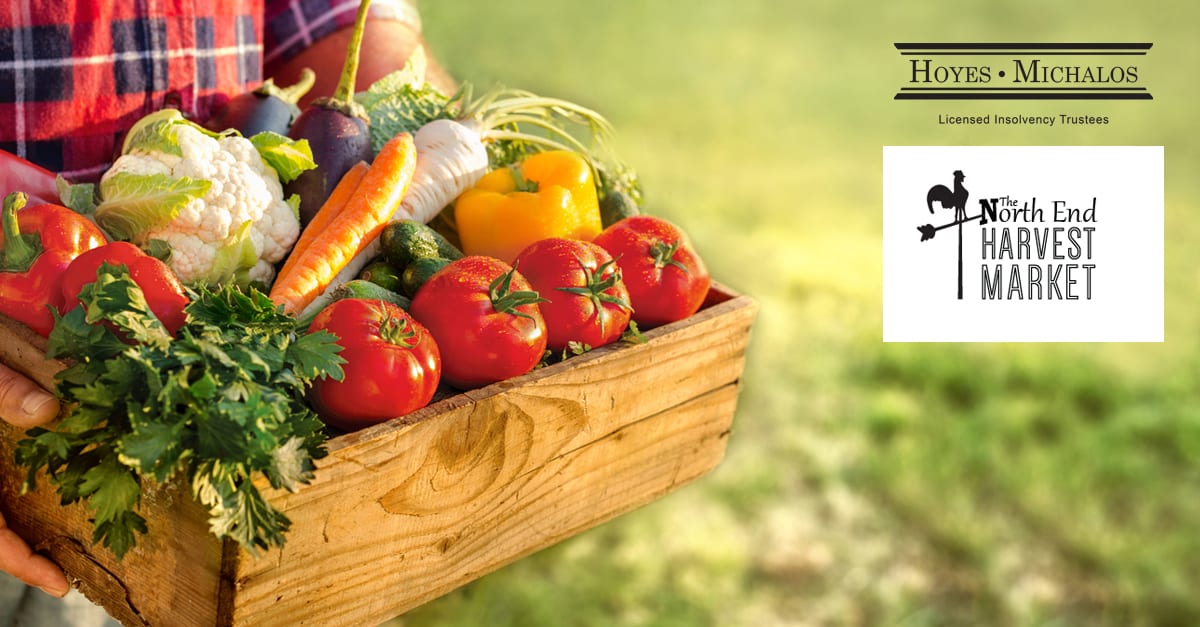 It's very important that everyone has access to nutritious food. The North End Harvest Market (NEHM) in Guelph achieves just that. Every Wednesday evening, the Market is open from 6:00pm to 7:30pm, allowing low income families and individuals to meet their healthy food needs.
Hoyes Michalos is proud to sponsor 4 weeks of this program, from November 21 to December 12, 2018. Giving back to our community matters a lot to us and we're thrilled to be able to support this initiative.
The Market is located at the small parking lot beside Waverley Drive School at 140 Waverley Drive. If it's raining or generally bad weather, the Market is held in Portable 6.
Families and individuals just need their name and address to qualify when registering. Registrants can come every second week. For more information on how to donate, volunteer your time at the Market, and/or to just learn more about this event, contact Barb McPhee, NEHM Manager: oldbatchat at yahoo dot ca. Or, you can visit the Market website.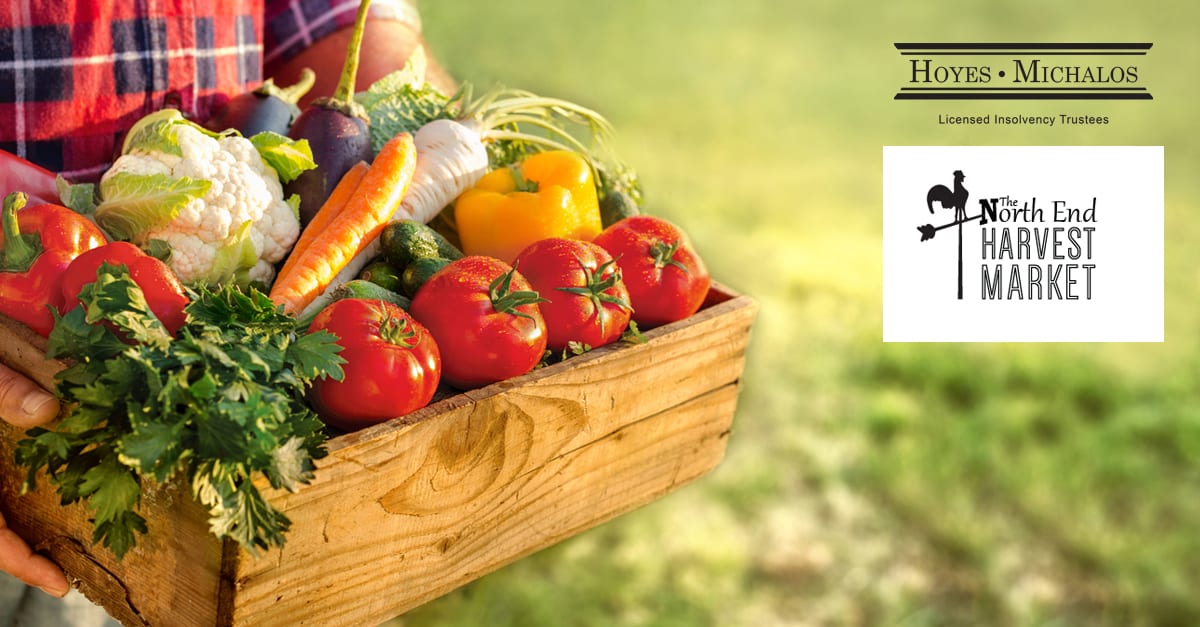 Similar Posts: