https://www.bmo.com/main/personal
Last updated: February 18, 2021
How to open a bank account:
BMO has various banking packages.  Their website allows you to compare different accounts and can help determine your best account with the Help Me Choose link. 
Most popular account:  Flexible chequing account:  25 transactions per month, free interac etransfers for $10.95/mth or pay no fee when you keep a balance of $3,000.00.
Services Offered: 
Open new accounts through mobile app
Savings and Business Accounts available
Pay bills online or through mobile App
Free unlimited etransfers
Deposit cheques through mobile app
Free banking alerts eg: Alerts when bank acct is below a certain amount, also alerts after every debit transaction to prevent fraud
Shop and pay with Google pay, Apple pay and Samsung pay
Investment products: TFSA, GICs, RRSP's
Over draft protection for a fee
Cheques for a fee
Free credit scores through mobile app: This does not affect your credit score and is partnered with Transunion.
Free budgeting tools available
Budgeting Tools
BMO has budgeting calculators located on their BMO website under "Financial Planning".  You can choose which calculator or worksheet would work better for you.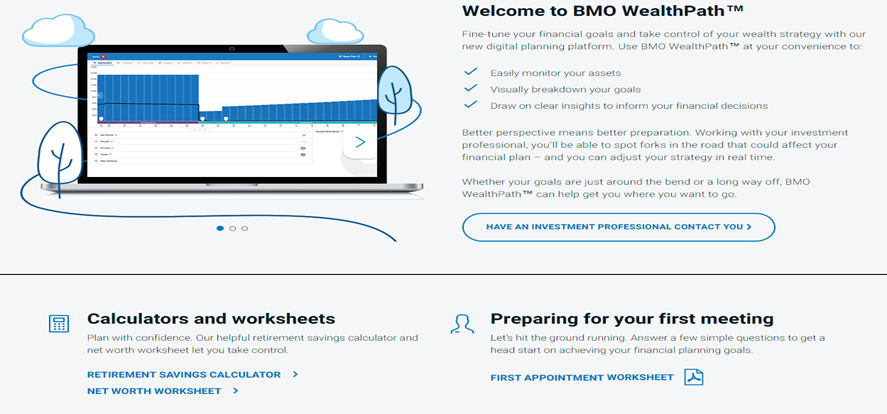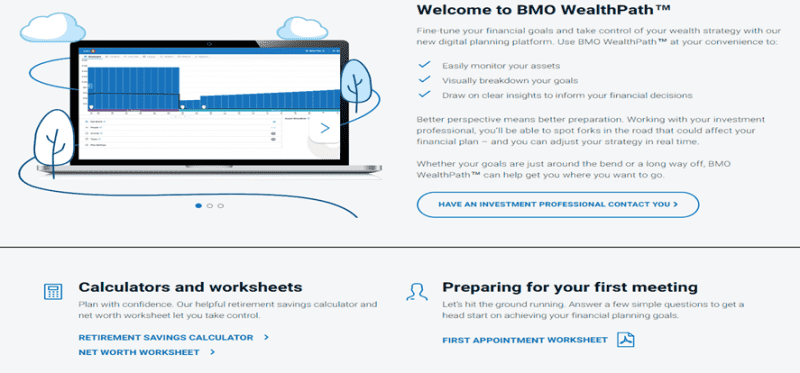 Once they have a goal in mind a financial planner will contact them directly to help customize their saving plans.
On their mobile app there is a section called "insights" which tracks money in and out as well as displays spending habits which is broken down into categories such as groceries, eating out etc.  This may be helpful for debtors to see exactly where and how much is going to certain expenses.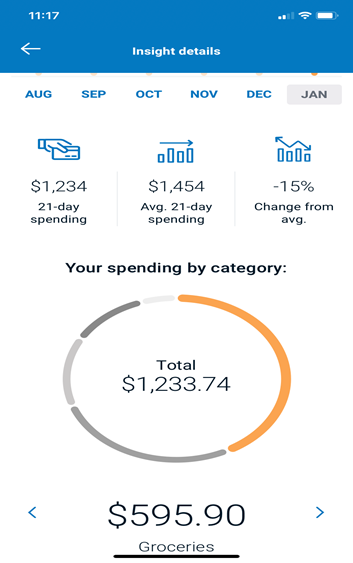 How To Get a Void Cheque or Pre-Authorized Payment Form
BMO uses a standard Pre-Authorized Debit form.  This form plus a void cheque can be given to creditors to debit from your account.
To get a copy of your void cheque, you need to sign into your account, go into account details and find your void cheque.  You can save it as a pdf.