Updated April 5, 2021 (information subject to change, so please go to Tangerine's website for current information).
Website: Tangerine.
Services
No monthly fees with no minimum balance required
Unlimited debits, bill payments and withdrawals
Deposits through mobile banking app
Debit cards that can be linked to Apple Pay, Google PayTM and Samsung Pay®
VISA Debit
Interac e-Transfers – Free
Chequebook – First 50 cheques free, then $50 for all further chequebooks of 50 cheques
Stop payment – 1 free per year, $12.50 each thereafter
NSF Fee – $45
ABM withdrawals – free at Tangerine and Scotiabank machines, $1.50 all other machines in Canada, $3 outside of Canada (except for Global ATM Alliance ABMs which are free)
1 year inactivity fee – $10
Optional Overdraft Protection Fee – $5 per month when used, plus 19% interest
Savings
Tangerine has several options under their "Money Rules" tab to promote smart money habits. You can opt in and out at any time, and you can participate in as many as you can afford.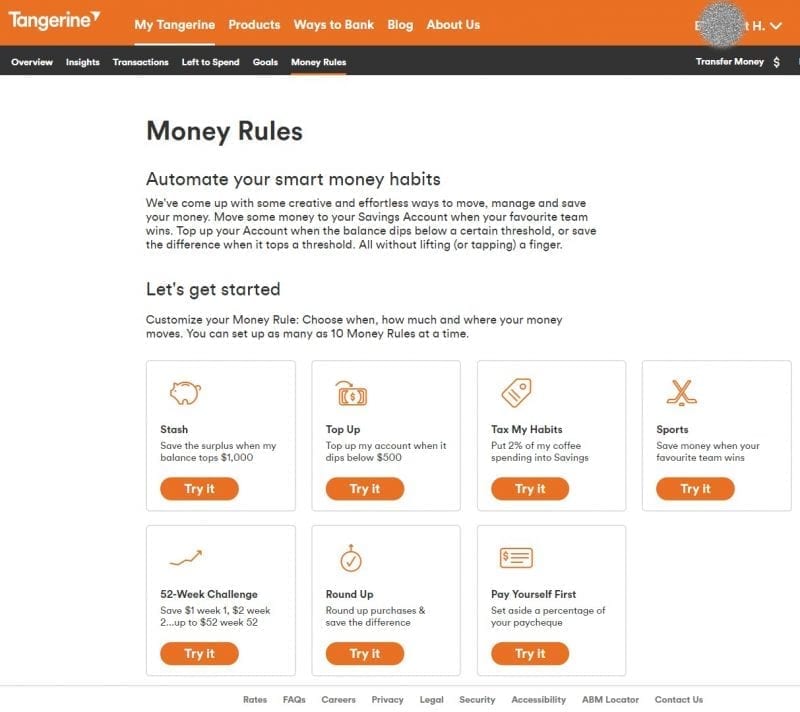 To Get a Void Cheque or Pre-Authorized Payment Form
From the home screen, click your chequing account (this only works if you have a chequing account, not a savings account) and Click Void Cheque: