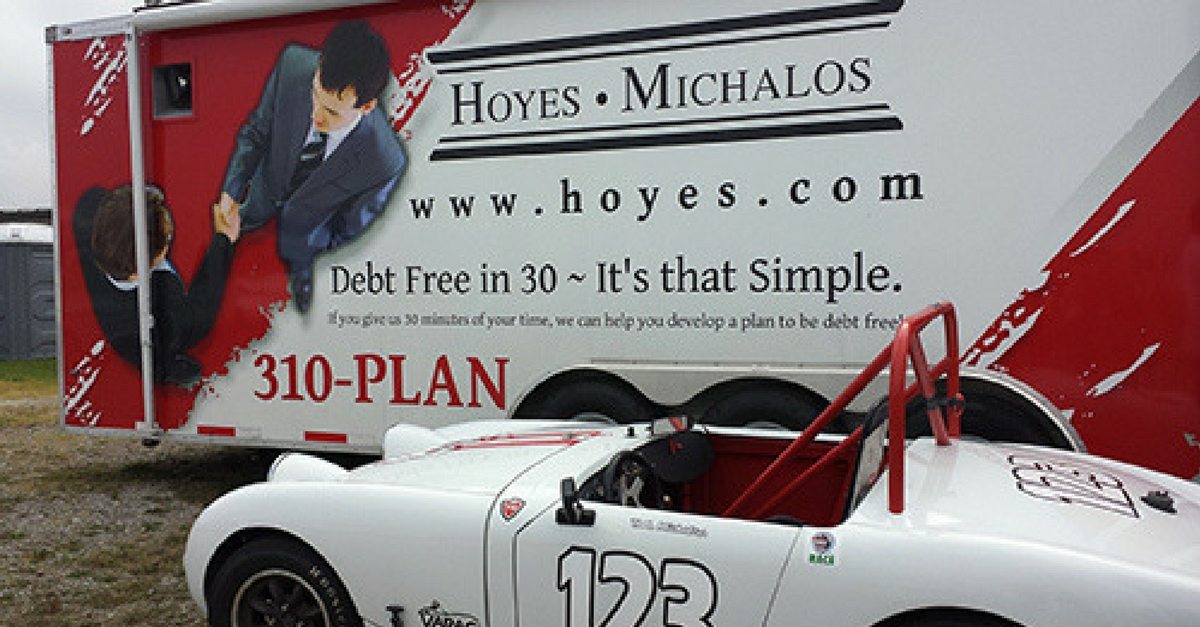 I am very proud of the fact that Hoyes, Michalos & Associates is a large firm with 19 licensed bankruptcy trustees, 13 credit counsellors and dozens of support staff to help you solve your debt problems.  We are large, but we are not a huge multi-national accounting firm with offices across the world.  All of our offices are in Ontario, and we continue to focus on only one service: helping you deal with your debt.  We don't "muddy the waters" by also doing audits and corporate tax work.  We work with people like you.
We are proud members of each of the communities we serve.
As an example, Hoyes Michalos was a major sponsor of the Rotary Brantford Charity Air Show in 2013, raising funds for Boys and Girls Club of Brantford and the Lansdowne Children's Centre.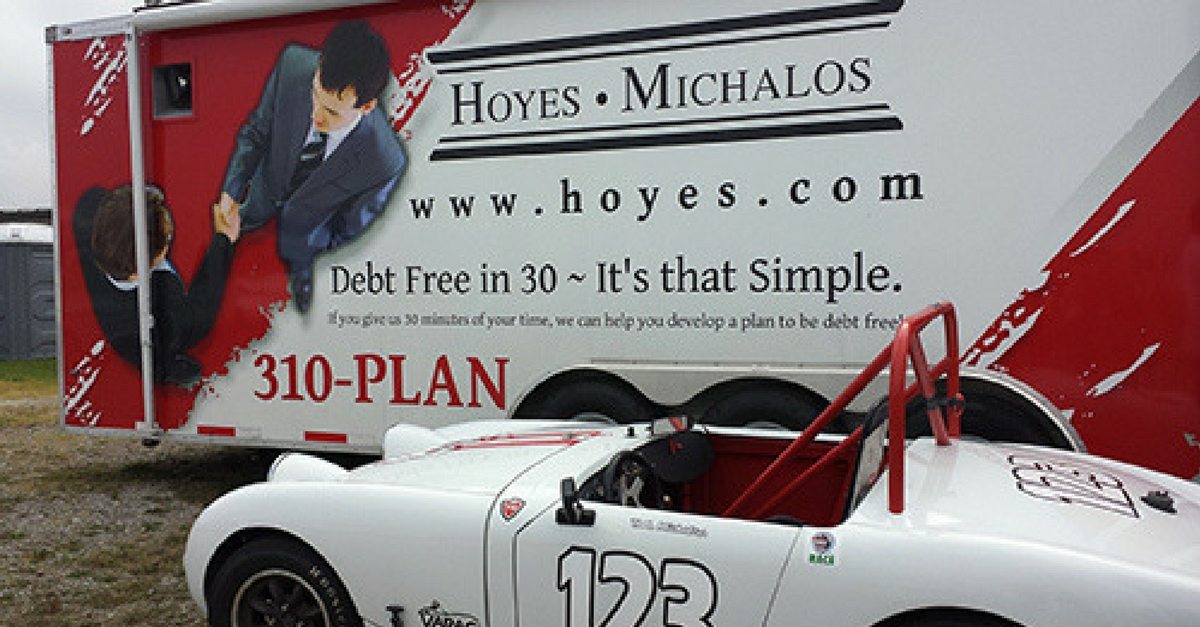 In addition to our financial contribution, we had some fun with our display of vintage race cars at the show. Ted Michalos estimates that over 500 children (and adults) sat in the two race cars on display, with many having their pictures taken.
Obviously the Brantford Air Show is about airplanes, but climbing into a race car is also a lot of fun!
Ted arrived before the gates opened to set up the display.  I arrived with my family as the gates opened, and we immediately staked out our turf on the tarmac by placing our lawn chairs right by the fence separating the spectators from the runway.  We wanted to be right at the front, but of course there are no bad seats when the action is happening in the sky.  People in the back row could see the sky just as well as the people in the front!
What was the best part of the show? Hard to say.
The Skyhawks started the show, and they were amazing.
In this picture one of the jumpers has a Canadian flag attached to his leg (with a 25 pound weight to make it fly) as they jumped to the ground.
Amazing.
The CF18 was easily the loudest and fastest plane in the show.
Thankfully, the pilot kept his speed just under the speed of sound, to avoid blowing our ears out.
The CF18 has some technical difficulties, so it was announced that the plane would not be able to participate in the show.  Fortunately, while the Snowbirds were performing they were able to fix the problem, and the CF18 was able to close the show in style.
As is the case wherever they perform, the tight formations of the Snowbirds are awesome to watch.
It was a great day, enjoyed by the crowd of well over 10,000 people.
I spoke to one of the organizers this morning and I was told that preliminary numbers indicate that they raised even more money than expected, so the community will benefit greatly from this event. A great day indeed.
Similar Posts: