Hoyes, Michalos & Associates Inc. is proud to once again sponsor The Kidney Foundation of Canada Celebrity Men Fashion Event in Kitchener-Waterloo. We are happy to support such a great cause that affects so many people in our community.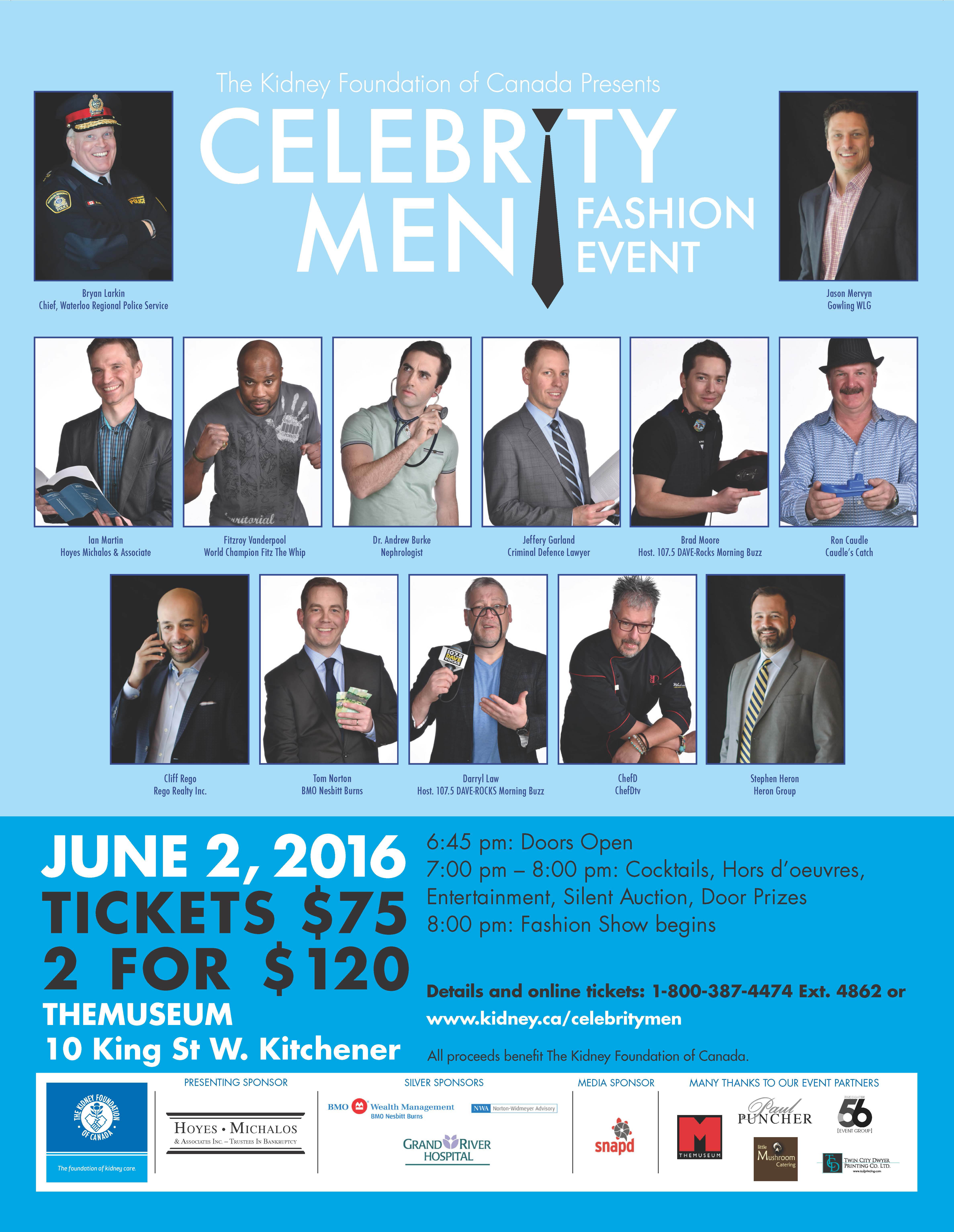 This year, I will be involved directly as one of the models. It may be a little outside of my comfort zone, but I am excited to raise funds and awareness in the fight against kidney disease. I think that it's important for us to slow down from time to time to help those in our communities.
The big night is Thursday, June 2, 2016 at THEMUSEUM in downtown Kitchener. Find full details here. Mark your calendars! I'm looking forward to another big turnout this year.
Additional Information
Similar Posts: