Bankruptcies and consumer proposals in Canada are debt restructuring options available under the Bankruptcy & Insolvency Act. Increasingly today consumers are choosing to file a consumer proposal and avoid declaring bankruptcy.
In order to help consumers more easily recognize and identify individuals licensed to provide debt restructuring services (both bankruptcies and consumer proposals) under the Bankruptcy & insolvency Act, the Office of the Superintendent of Bankruptcy Canada has issued a new directive changing the designation of a bankruptcy trustee to Licensed Insolvency Trustee (LIT). This change may help individuals struggling with debt identify those who legitimately provide government programs to eliminate debt from debt consultants who are not licensed by the federal government.
That means individuals previously called bankruptcy trustees, or trustees in bankruptcy, will now be called Licensed Insolvency Trustee.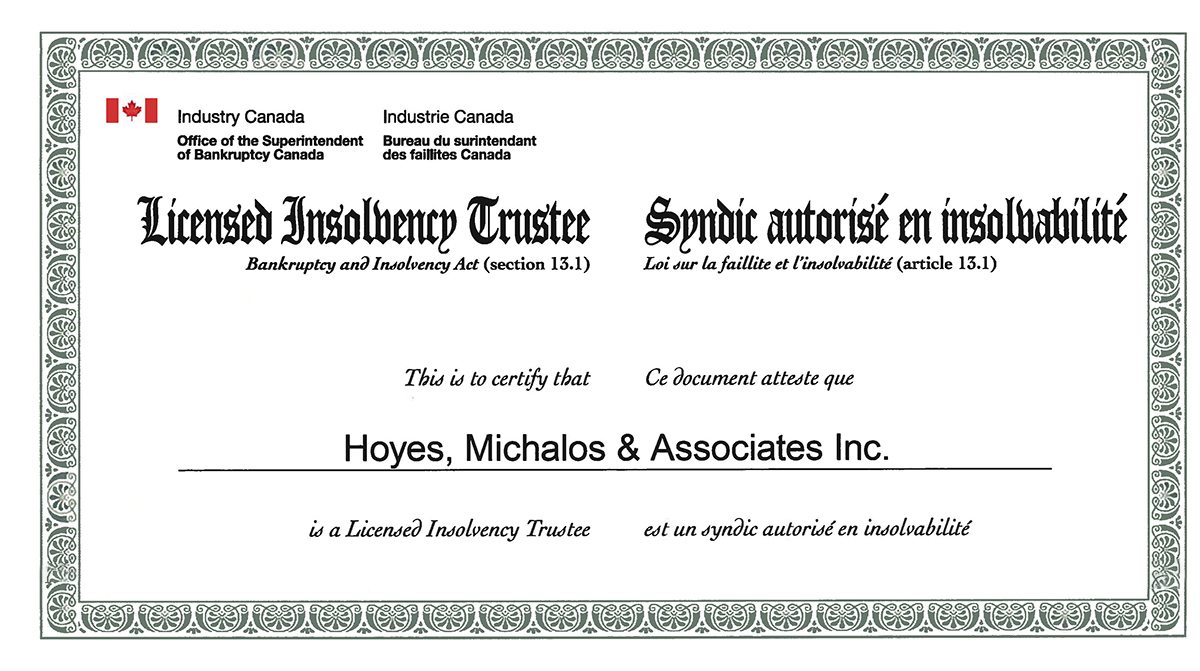 Does this change the services they provide?
No. But what it does do is help remove some of the fear people may have in talking to a 'bankruptcy trustee' and make it clearer to individuals that Licensed Insolvency Trustees provide a wide range of debt management solutions including proposals to creditors.
The LIT designation still requires the same rigorous training and education as before. To become a Licensed Insolvency Trustee individuals must pass a comprehensive oral examination which requires knowledge and experience. Only individuals licensed through the federal government as Licensed Insolvency Trustees can administer bankruptcies or consumer proposals in Canada.
The role of a Licensed Insolvency Trustee remains unchanged. They will still:
Meet with you, during a free initial consultation, to review your debts and your financial situation in order to help you find the best debt management solution available. That may or may not include any type of insolvency proceeding under the Bankruptcy & Insolvency Act. The role of a Licensed Insolvency Trustee is still to help you consider all of your options, not just bankruptcy.
Collect information from you and prepare the necessary documents to be filed with the government. This is the official start of your insolvency proceeding, whether it be personal bankruptcy or a consumer proposal.
Notify your creditors, accept and review all claims, and otherwise administer the insolvency process. For consumer proposals, that includes recording votes to determine if a proposal has been accepted by creditors.
Ensure you complete all necessary duties and apply for your discharge or completion certificate, based on the type of insolvency proceeding you choose.
In the end, the important point is that the professional you work with is licensed and has the training and experience needed to help you eliminate your debt. Licensed Insolvency Trustees are just those experts.
Similar Posts: