The Bankruptcy & Insolvency Act
Personal bankruptcy laws in Canada are governed by the Bankruptcy & Insolvency Act. All aspects of how to file for bankruptcy, the role of the trustee and the role of the bankrupt are mandated in this legislation. The Act also defines bankruptcy offences and what will happen if violated. Failure to complete your duties will delay your bankruptcy discharge so it is important you understand fully your requirements once you declare bankruptcy.
Personal Bankruptcy Duties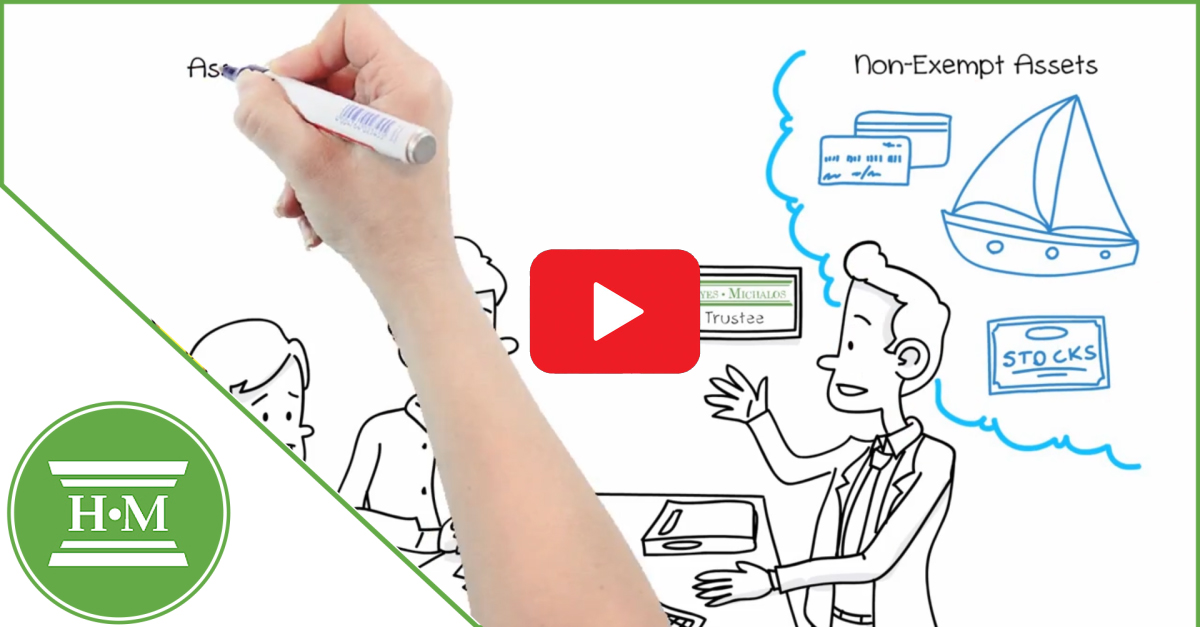 When you file bankruptcy, you receive the benefit of protection from your creditors and your debts will be eliminated. However, you do have certain duties to perform to make that happen.
When you file, you must surrender to the trustee all non-exempt assets and hand over your credit cards. You get to keep certain personal assets, so you don't lose everything. During your bankruptcy, you will be required to; make your payments, attend two counselling sessions, report your income and expenses monthly to your trustee, provide necessary tax information. You may also be asked to attend a creditors' meeting or examination, although this is very rare. You must also let your trustee know of any big changes in your situation. If you move or your family situation changes, you need to tell your trustee, as these affect your bankruptcy.
Once all your duties are completed, you will usually be entitled to an automatic discharge, which is what eliminates your debts. In most cases, this happens in as little as nine months.
At Hoyes, Michalos we always explain the entire process before you file bankruptcy so you know exactly what's required of you before you sign.
Section 158 of the Bankruptcy Act outlines all of your required duties under bankruptcy law, the most important of which are:
Disclose all property (assets) in your possession and deliver non-exempt assets to the bankruptcy trustee;
Hand over all credit cards to the trustee for cancellation;
Provide any documents requested by the bankruptcy trustee including all forms, tax returns, insurance policies etc.;
Report your household income and expenses each month to the trustee;
Make all required payments, including surplus income;
Attend two mandatory credit counselling sessions;
Attend any required meeting of creditors or examinations by the Official Receiver.
Anyone who provides false or fraudulent information during bankruptcy or fails to meet these duties will not be eligible for an automatic discharge. Either your trustee or your creditors can object to your discharge in the event you make an offence under the Bankruptcy & Insolvency Act.
What You Cannot Do Under Bankruptcy Laws
During bankruptcy, most individuals will only need to provide their monthly income statements, make payments and attend two credit counselling sessions. Life during your bankruptcy is largely unaffected except that you do not have to deal with creditors or continue to make payments towards your debt as one of the benefits of filing bankruptcy is a stay of proceeding.
An undischarged bankrupt cannot apply for credit of more than $500 without disclosing that they are an undischarged bankrupt. This means that while you are bankrupt you will not have access to credit. However once you receive your discharge, you can begin immediately to repair your credit.
Bankruptcy Trustee Duties
The BIA also defines the powers, duties and role of the bankruptcy trustee now called a Licensed Insolvency Trustee. A trustee in bankruptcy is licensed by the Office of the Superintendent of Bankruptcy to carry out the administration of all aspects of a bankruptcy or consumer proposal. They ensure all parties follow all bankruptcy rules so that the process is fair for everyone. A bankruptcy trustee:
Performs a Debt Assessment. Bankruptcy is not the solution for everyone. A trustee will meet with you to discuss your situation and advise you of your options. At Hoyes, Michalos we call this process Debt Free in 30. It's an important first step in your debt recovery.
Prepares & Files Bankruptcy Forms. A trustee will prepare your Assessment Certificate, Statement of Affairs, Monthly Statement of Income and Expense and Bankruptcy Assignment from information you have provided. Once you sign these forms, the bankruptcy trustee will file these forms with the Office of the Superintendent of Bankruptcy and your bankruptcy begins.
Deal with Creditors. Once you file for bankruptcy all creditor actions should stop and creditors must deal with the trustee in bankruptcy. The trustee will notify your creditors of your bankruptcy assignment and collect, review & approval all claims.
Administration Duties. During bankruptcy, a trustee will collect payments, ensure you complete your duties including attending two credit counselling sessions and distribute funds to the creditors.
Issue Discharge. At the end of your bankruptcy process, your trustee will make an application for your discharge and issue a Certificate of Discharge. This is an important duty as it is your discharge that eliminates your obligation to repay any debts included in bankruptcy.
It is important that you understand your bankruptcy duties prior to filing for bankruptcy. At Hoyes, Michalos you will always meet with a licensed bankruptcy trustee as part of your initial Debt Free in 30 debt assessment before we ask you to sign anything. We will be happy to answer any questions or concerns you have about bankruptcy law, declaring bankruptcy, your duties or responsibilities.