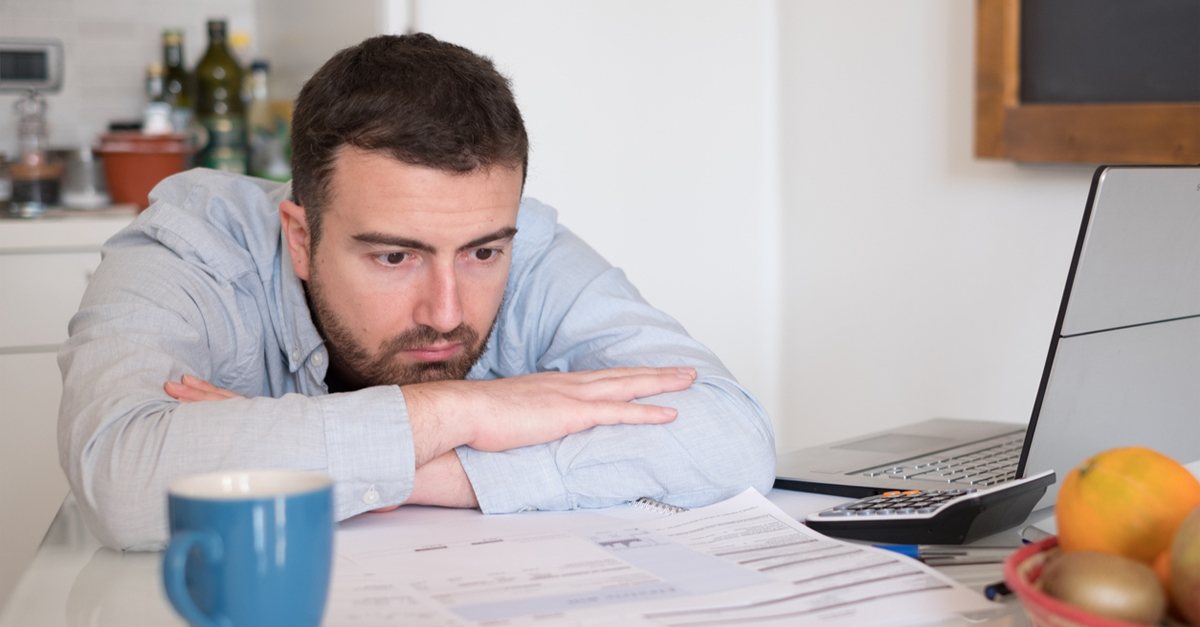 Last week I wrote about how you can manage your bills during the COVID-19 crisis. The response was overwhelming. A lot of people are understandably worried about the uncertainty of their household finances right now.
Specifically, I talked about some priorities for managing bill payments in the short term:
Meet your immediate needs for food and medication
Focus on high importance utility bills like hydro, gas, internet
Pay what you can of your rent and mortgage, talk with your landlord or lender about deferrals or partial payments.
If you are still working, I highly recommend continuing to make payments on all your debts. Make at least the minimum payment and focus on high-interest debt first.
Update: As it has been several months since this post was first written, we explain how to cope with consumer debt as the economy reopens.
Hoyes, Michalos & Associates is committed to our clients and staff. We now offer all services electronically via email, phone and video chat. Documents can also be signed electronically via HelloSign (a Dropbox company).
Ontario Limitations Act Suspended
Under Ontario law, a normal creditor such as a bank or credit card company must sue you within two years of when you go into default (stop paying). This is known as the limitations period for old debts.
As a result of the COVID-19 crisis, the Ontario government has declared a state of emergency. In addition to mandating the closure of all non-essential businesses, this legal activation of provincial powers has the result of suspending any limitation period during the emergency.
What this means is that creditors now have a longer period to legally sue to you collect on an old debt and you no longer have a legal defense that the debt is too old.
For example, if the "last activity date" on a credit card was March 25, 2018, the two year limitations period in Ontario was set to expire on March 25, 2020.  However, now that the Ontario government has activated its powers under the Emergency Management and Civil Protection Act, the limitations periods in Ontario were suspended as of March 16, 2020.  So, in this example, a creditor could still commence a lawsuit on March 31, 2020, for example, and they would still be within the now extended limitations period which will not end until the state of emergency ends.
Many debt collection agencies are still working by phone. You may suddenly find yourself facing renewed collection calls for old debts with threats that they can now pursue collection in the court and issue a wage garnishment.
Practically speaking, this is not an issue right now since the courts are closed. Don't let a debt collector use this as a scare tactic to get money out of you ahead of your immediate financial needs. If you are not working due to Covid-19, tell them that and hang up.
How to Prevent the Right of Offset
In my previous post I mentioned that you should not worry about collection calls in the short term if you are off work. If you have no income and no assets you are likely creditor proof. You have no income for your creditors to garnishee and no assets to seize.
However, if you have a bank account at the same institution you owe money to, then your bank can take payment out of your account to offset any overdue payment.
To avoid this, we recommend opening a bank account at a financial institution where you don't owe any money. With many bank branches closed due to the Coronavirus, consider opening an account at an online bank. Here are some instructions we give our bankruptcy and proposal clients on how to open a new bank account.
What Does a Credit or Mortgage Deferral Really Mean?
For many, being out of work due to COVID-19 aggravates an already tight cash flow problem. If you were living paycheque to paycheque before, you likely have no savings to fall back on. Many will rely on credit card debt or lines of credit.
If you own your home, you may be considering applying for a deferral of your mortgage payments. The Canadian government has established mortgage default management programs for insured mortgages through CMHC for example and traditional lenders are offering deferrals on a case by case basis. Some lenders are also offering up to six-month deferrals on credit card payments.
Whether you should apply, and for how long, depends on your short and immediate term needs. You will be required to show you are experiencing financial hardship to qualify. Lenders will ask for detailed information on your income, expenses, assets and work situation.
If you are working, and expect to continue to be, I recommend avoiding these programs if you don't need the financial help.
If you need the cash flow support, it may make sense to apply rather than default. But know that you will still have to pay this debt down the road.
Deferral is not a payment waiver. It just means you don't have to make a payment for a specified number of months. During this time, interest will continue to accumulate on a now higher balance because you are not paying down any of the principal. For a mortgage this can mean a longer amortization period, extending how long until you will be mortgage free, and will increase your interest costs in the long run. If you opt out of minimum credit card payments, you will still be charged interest on your full balance during the six month deferral window and interest will accrue on interest.
Dealing With Your Landlord
Many are justifiably worried about making their next rent payment. Right now, there is no specific financial relief in the form of mandated deferrals for renters.
As with your other creditors, if you can afford to make your rent payment you should. You will have to pay your rent eventually so deferring if you don't need to doesn't make sense.
If you absolutely can't afford this month's rent, don't panic. The Government of Ontario has temporarily suspended evictions. Your landlord may still issue a notice of late payment of rent and may file the applications to be front of the line when court resumes, but you won't be kicked out tomorrow. Your priority is food and necessary expenses. However, contact your landlord, and pay what you can. This will ensure you are not too far behind when things return to normal. If this lasts for months, you can deal with the rent arrears then.
Should I Worry About My Credit Score?
Traditionally, if you can't pay your bills as they become due and miss a payment, or if you max out your credit limits, your credit score takes a hit.
Recently, a representative from a large non-profit counselling agency stated that he expects lenders to be lenient in how they report data to Equifax and TransUnion.
I want to be very clear on this: Lenders will likely continue to report defaults to the credit bureaus. These types of actions are automatic. If you just skip a payment or two, it will more than likely hurt your credit score.
If you proactively contact your lender and get an agreement to delay your payment, you can change your payment terms, so your deferral is not a missed payment. However, without a specified agreement in place, your lender will consider you to be in default.
If you take on additional credit to pay bills while being laid off, you will also see a drop in your credit score since you now have more debt and higher utilization ratios.
In response to COVID-19, Equifax is now offering free credit reports to all Canadian consumers for 30 days as of March 25, 2020. TransUnion has always offered a free online report. The process may not work for everyone but it's a good way to keep up with what is being reported by your creditors.
However, paying your most important bills like food and rent is your priority. Don't worry about managing your credit report over the immediate financial needs of your family.
If You Have Debts Now, Should You Get Out Ahead of the Recession?
COVID-19 will likely cause a recession in Canada. Even after the lock-down is removed, some jobs may still be at jeopardy. In addition, banks have already begun to tighten credit availability for all but their better borrowers.
If you are working but have a lot of debt and are worried, this is where talking with a Licensed Insolvency Trustee about your debt relief options now may make sense. Be proactive. Getting rid of debt now and using the time of the crisis to rebuild may make more sense for you in the long run. Again, this depends entirely on whether you have the income even to file insolvency. If you are out of work, waiting may be your best option.
At Hoyes, Michalos we are offering free phone consultations for anyone worried about their debt. We are happy to walk you through your situation and provide some advice on whether you should deal with debts now or later.
And of course, stay home if you can. Practice social distancing and take care of your family by following all public health guidelines around the Coronavirus disease.
Similar Posts: