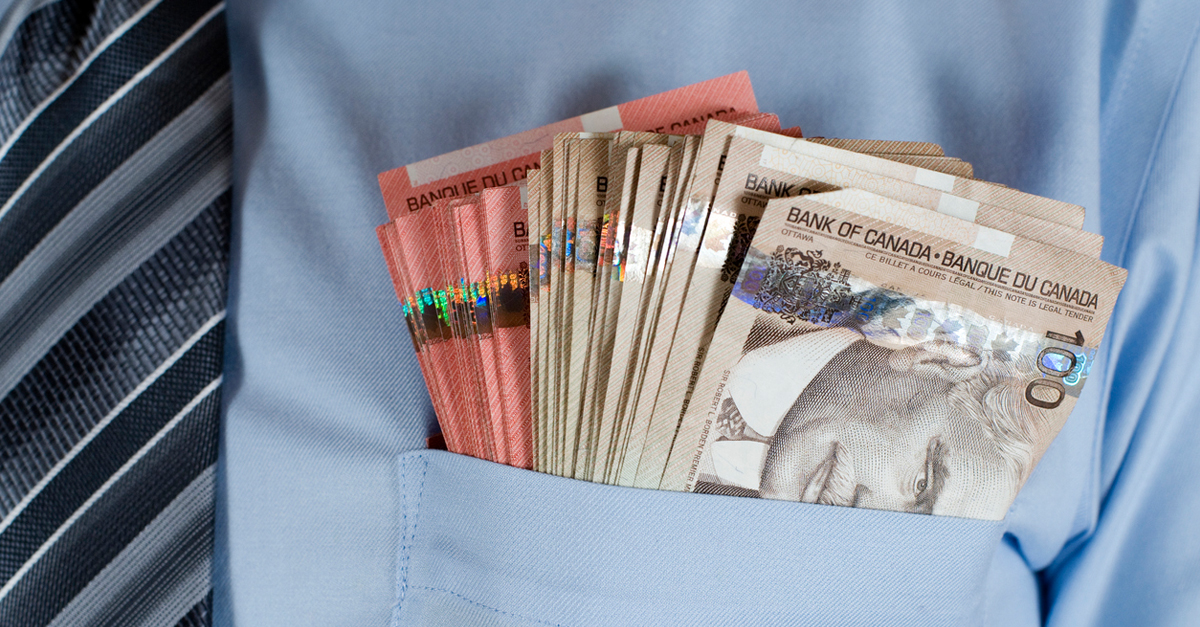 Recently we received a call from someone asking about a company called Sherwood Financial Service who bill themselves over the phone and online as Advanced Fee Loan Brokers. They even have profiles on the Better Business Bureau although they are not BBB accredited. Sadly, we've also received calls from people who were victims of loan scams who found their situation was made worse by losing money they didn't have to these scammers.
What is an advance fee loan?
Advanced fee loan scams have been circulating throughout Ontario.  A fraudulent lender promises to loan you money if you send a payment up front to guarantee the loan or complete the application process. After paying the fee, you never see any money from the promised loan.
How advanced fee loan scams work
A fraudulent lender may contact you over the phone or you may respond to an online advertisement. These lenders target individuals with bad credit and who have limited options for a traditional loan.
In an advanced fee loan scam, a fake lender asks you to pay an upfront fee to cover processing costs, insure the loan or guarantee approval. They may accept payment in the form of a wire transfer, prepaid debit card or even in the form of gift cards. These lenders prefer payment options that are not traceable, making it hard to find out who they are or recover the money once you realize you have not received the proceeds from the supposed loan.

Can lenders charge a loan fee? Yes, many lenders do charge origination or processing fees however they will deduct these fees from the loan amount.
In Ontario, it is illegal for a company to request payment of an upfront fee prior to obtaining the actual loan.
How to spot a loan scam
Loan companies in Ontario are required to be registered and licensed with the Financial Services Regulatory Authority of Ontario (FSRA). A complete list of Loan and Trust companies registered in Ontario can be found here.
Obviously, scam loan companies are not registered as found by the BBB in the case of Sherwood Financial Service.
In addition to confirming that the loan company you are dealing with is on the FSRA list, here are signs to help you identify the the loan offer you've receive may be a scam.
10 signs of a loan scam
You are required to make a payment up front
The lender accepts payment in the form of gift cards
You get an unsolicited call over the phone offering an easy loan
The lender is not registered in your province
The lender's website cannot be found online
The company is not accredited with the Better Business Bureau
You cannot confirm the physical address of the location
Your offer has a quick expiry date
No credit check is required
Approval is guaranteed
If it sounds too good to be true, it probably is.
What to do if you suspect a loan scam
If you have been scammed, contact local law enforcement and the Canadian Anti-Fraud Centre at 1-888-495-8501.
If someone asks you to make a payment before giving you the loan, stop the process right there. If you can't confirm the lender via another source, either an online search of the Better Business Bureau and regulatory body, walk away. Seek a loan directly with more credible sources.
If you already have debt, and don't qualify for a loan through legitimate sources, consider talking with a Licensed Insolvency Trustee about your debt relief options.
Similar Posts: