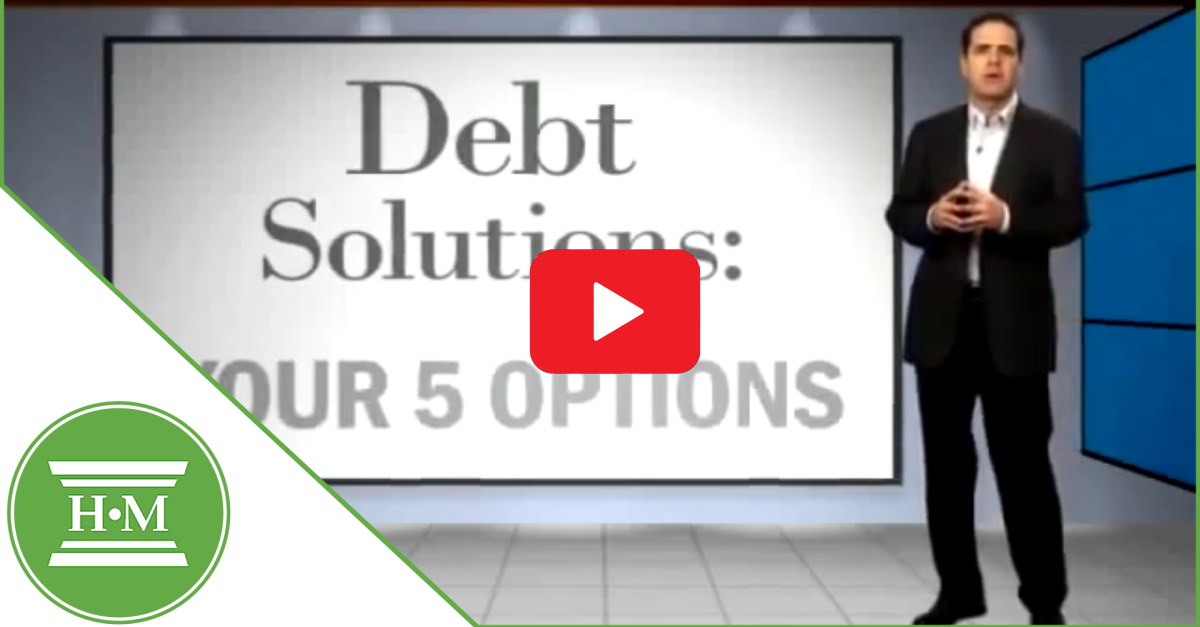 If you have too much debt, there are five options for eliminating debt.  The sixth option, if none of these alternatives will work for you, is to consider filing bankruptcy however bankruptcy should always be your last resort.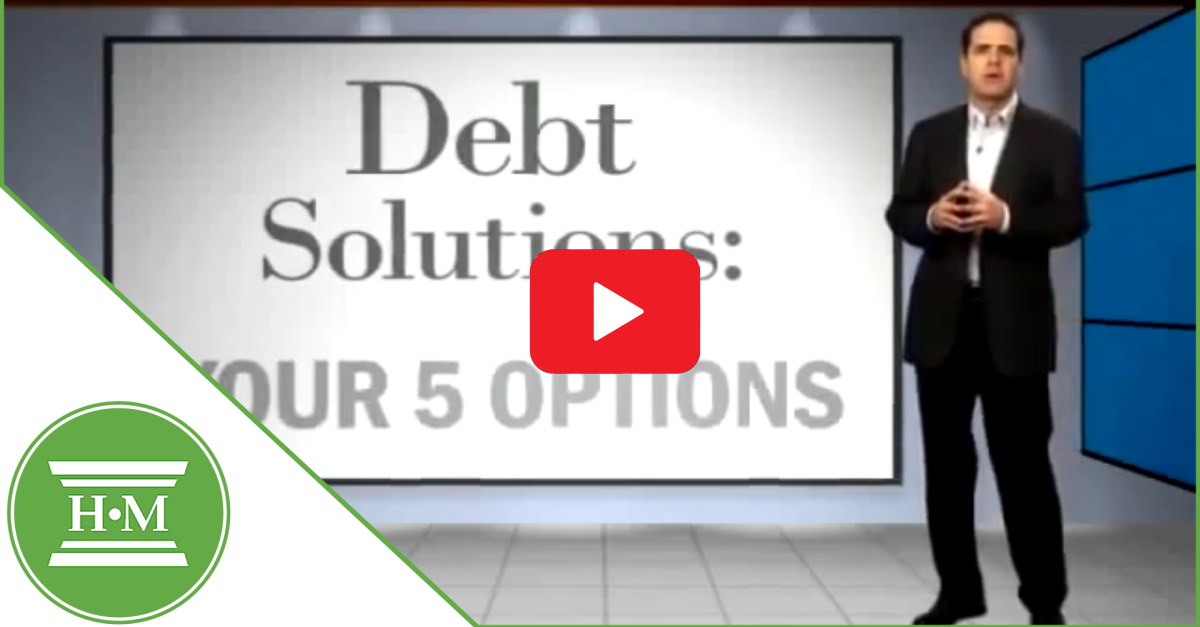 Personal budgeting: Make a budget, and pay off your debts on your own.  (I'm not a big fan of budgeting, since it's hard, so you can read my post on why budgeting is a bad idea, and what you can do to manage your money without budgeting).
Debt Consolidation Loan: A debt consolidation loan is a loan used to pay off multiple smaller debts. It allows you to combine multiple payments into one smaller monthly payment, generally at a lower interest rate and spread over a longer period of time. Of course debt consolidation doesn't reduce your debt, unless you can pay more towards the principal each month.
Credit Counselling: A credit counsellor can negotiate repayment plan where you pay your debts in full, but at a reduced interest rate. This is called a "Debt Management Plan" and works well if you can repay your debts in full.
Debt Settlement: A debt settlement is an arrangement negotiated with a creditor where you pay a portion of the amount owing. If you owe $20,000, you could offer to pay $8,000 as a lump sum to settle the debt, or you could offer to make payments over time. If the debt is old, and if you have a lump sum of money, this may be a viable solution. However, if you have many debts, you must reach an agreement with each creditor, which may not be possible.
Consumer Proposal: A consumer proposal is a legally binding settlement between a debtor and a creditor. It typical involves the debtor making one monthly payment, on an agreed upon settlement amount, over a period of no more then 5 years. At the end of the proposal period the debtor is then released of any remaining balances, which may be left from their original amount of debt.
Bankruptcy: In an Ontario bankruptcy an individual surrenders certain assets to a trustee, in order to be absolved of their debts. They are then legally declared bankrupt and required to adhere to the duties of a bankrupt, in order to obtain an absolute discharge, at the end of their bankruptcy term.
Need help eliminating your debt? Contact us for a no charge initial consultation to review your options.
Similar Posts: