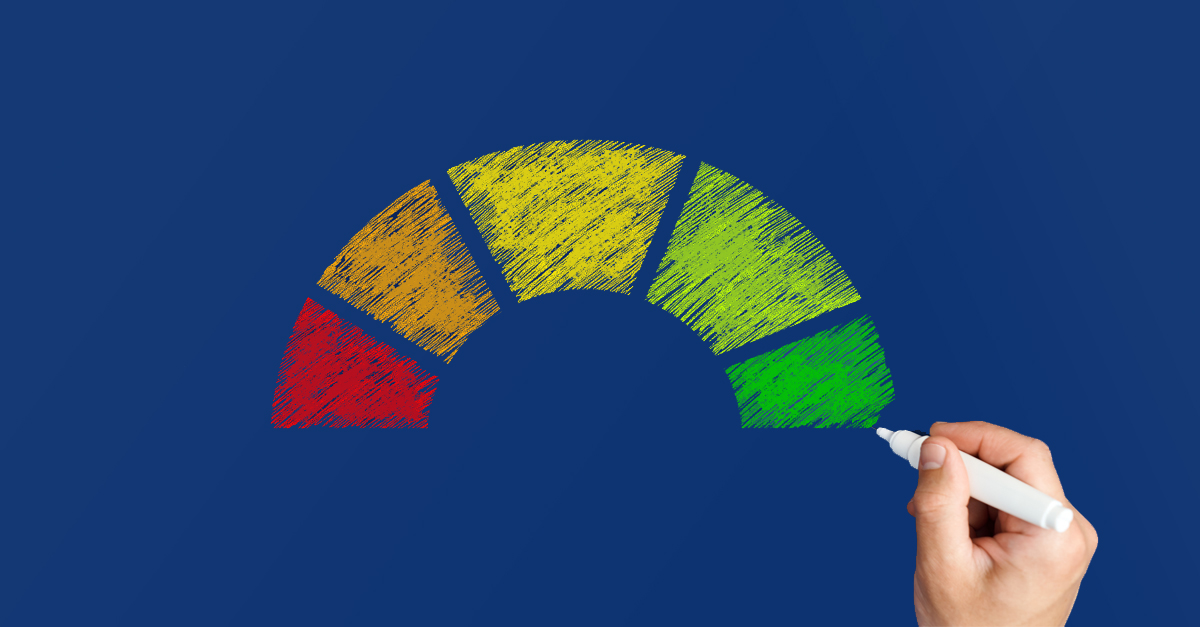 Most everyone understands that your lender will look at your credit score when they extend credit. Lenders use your credit profile to determine how risky it is to loan you money. They may deny your loan or increase the interest rate to compensate for this credit risk.
That doesn't mean, however, that whenever and wherever you apply for a loan, you are going to get the best rate you should based on your credit score.
Certain lending institutions, particularly a lot of predatory loan companies, specialize in loaning money to certain types of credit profiles. Understanding your credit risk classification can help you understand your borrowing risk when applying for a loan and help you avoid taking on a predatory loan when you don't have to.
What's your borrower risk profile?
While a credit score ranges from 300 to 900, credit bureaus help lenders make decisions on how to price credit by fitting people into different credit risk categories.  
Different credit bureaus have different credit scoring systems, ranges, and names, but according to TransUnion's CreditVision risk score, your profile can fall into one of the following categories:
Subprime: Credit score between 300 and 639 (bad or very poor).
Near Prime: Credit score between 640 and 719 (poor or fair)
Prime: Credit score between 720 and 759 (good or average)
Prime Plus: Credit score between 760-799 (very good)
Super Prime: Credit score of 800 or higher (excellent)
Factors that go into determining your borrower profile are those common to any credit rating: your payment history, credit utilization, type and age of credit, and negative marks such as collections, hard inquiries, or legal items on the public record section of your report like a judgement, bankruptcy or consumer proposal.
More creditworthy borrowers (super prime and prime plus) get a lower interest rate and have no problem borrowing from a traditional financial institution.
Prime and near-prime borrowers may have to offer collateral to avoid paying higher rates.
Near-prime and subprime borrowers have fewer borrowing options. You may need to apply for a secured credit card and may only qualify for a personal loan through a secondary lender. But that doesn't mean you should not be aware of what a bad credit loan means.
Understanding subprime lending options
Borrowers who are in the near-prime and subprime risk category are often the most desperate. They are most susceptible to predatory lending options like a high-interest installment loan, payday loan, or high-ratio private mortgage.
These are the types of loans that often trigger insolvency. Already living on credit with maxed-out credit card debt, many of our clients seek loans from lenders of last resort like Easy Financial, Fairstone, Borrowell, to name a few.
There is nothing illegal about what these lenders are doing. But if you consider applying for one of these loans, it's crucial to understand the full terms you agree to upfront.
Amount borrowed: $5,500
Interest rate: 46.9%
Cost of borrowing: $6,575.15
Total owing: $12,075.15
Guess how much he thought he owed?

— Scott Terrio (@ScottTerrioHMA) March 16, 2020
Many loan providers specialize in more risky subprime loans. Think low or bad credit car loans, fast cash payday, and low-credit installment loans with rates of up to 59.99%.
The problem for consumers is the cost is not always identifiable without reading a lot of fine print, and until after you've submitted your application. Some subprime lenders use predatory lending practices like publishing teaser rates (interest rates starting at 8.99%) to get your loan application in the door.
I get that these loans can help someone who is already a deep-prime or subprime borrower establish better credit, but in most cases, that's not why they are applying. Most consumers are taking on these loans because they:
Are easy to find on the internet
Have a ridiculously easy application process
Put money in your account faster than a traditional lender often will
Understanding the risks of borrowing money
Borrowing is the act of using someone else's money to pay for something you need or want today. In return, you agree to pay interest until you can pay the loan back. Approaching a subprime lender means you will pay more in interest and have to work much harder to get out of debt. You owe it to yourself to know who these lenders are. If you don't need to use them, don't. Work to improve your credit if they are your only option before taking on a loan if you can.
Not only does a lender take on risk, so do you as the borrower depending on what type of borrower you are. If you keep your balances low and pay your bills in full every month, that's great.
However, there are risks to you, as well as your lender, when you take on a loan:
You lose future spending power as debt payments consume a higher percentage of your take-home pay.
You may not be able to afford your payments. Defaulting on loans will lower your credit score further and can lead to collection calls or wage garnishment.
You could end up so deep in debt that a bankruptcy or consumer proposal is in your future.
While filing a bankruptcy or proposal is not the horror most people make it out to be, it's still something we know you want to avoid if you can. Making good borrowing decisions about the type of loan or credit line you take on goes a long way to helping with that.
Before you take on any loan, subprime or superprime, know the risks and total costs going in. Make sure the payment fits within your existing budget. Don't use credit as a way to balance your budget. And if you are already in too deep, reach out, we're here to help.
Similar Posts: