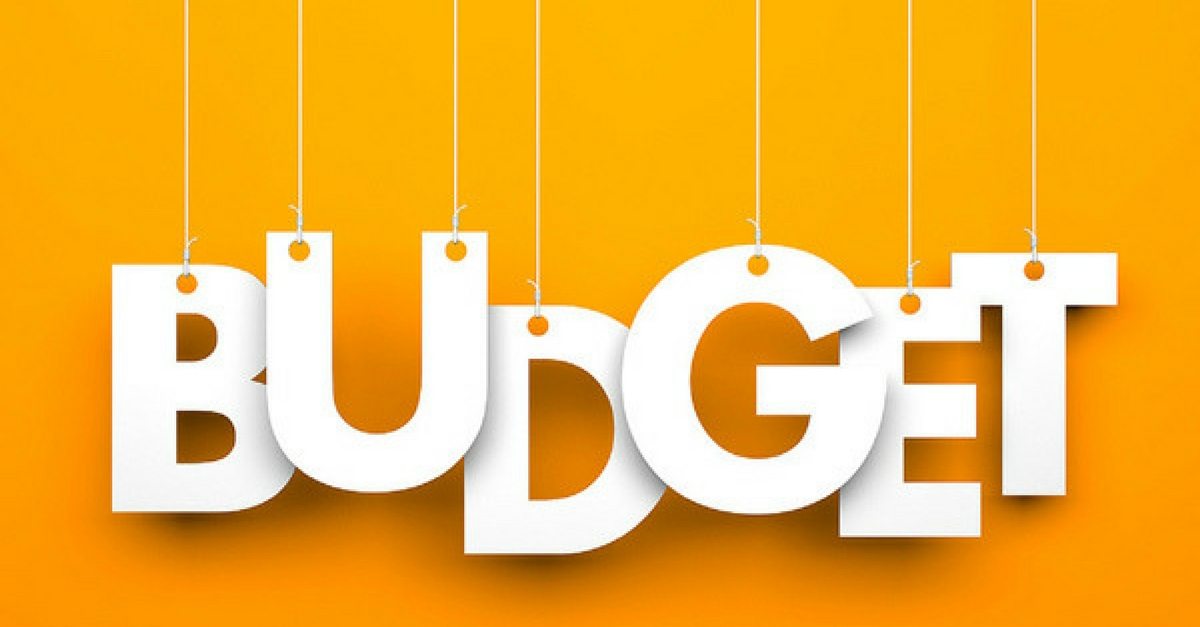 When you make a consumer proposal, your trustee will want to look at your budget to determine how much you can afford to offer your creditors. This budget will also be included in the statement of affairs package sent to your creditors to help them decide whether to accept your offer or ask for more money. Today I'll explain how to make a consumer proposal budget and how filing a proposal can help bring your budget back into balance.
Cashflow before you file your consumer proposal
When you are in financial difficulty, it's hard to imagine you can ever have enough money. Today your cash flow may not cover all your household and monthly expenses, including rent or mortgage payments, car payments, food, clothing, utility costs, insurance and all of the other expenses that you can't avoid. Often this is because debt payments are taking up too much of your current monthly income.
Some people try to solve a negative budget problem by making only the minimum payments on credit card bills, but this won't help you get out of debt.
You need a plan to deal with debts that you can reduce your stress and get your fresh start. But that plan has to balance your budget and a consumer proposal can help make this happen.
Why your budget is important
When considering a consumer proposal, the most important question is, can I afford the monthly payments?  
To be sure that the cost of your consumer proposal fits within your budget, your trustee will look at your monthly expenses and determine whether you can afford to complete the process.  
A consumer proposal will offer you protection from your creditors, stop interest charges, but it must offer your creditors more than they would receive in a bankruptcy. However, you must be able to afford the payments. That's where your budget comes in.
Your trustee will review your budget to see what expenses will disappear (like credit card payments) and where you might cut back to help you better make ends meet.
If you don't know if you can afford your monthly proposal payments it could mean added, unnecessary stress.  Skipping proposal payments is dangerous because legally, you are only permitted to miss two monthly payments over the course of the proposal.  If a third payment is missed, the proposal is automatically annulled.  Once annulled, you lose the creditor protection that your proposal offered, and your debts could go back into collections.  This is why it's so important to be prepared and be honest with yourself and your trustee about where your money is going.  A budget helps you make sure your proposal is affordable at the start and makes sure that you will be successful and receive your Certificate of Completion, so your debts are eliminated for good.
How to prepare a consumer proposal budget
At Hoyes Michalos we will send you a link to provide some income and expense information to your trustee to help prepare your consumer proposal.  However, here are some line items you will want to include in your budget:
Income items to include:
Employment income
Pension income
Child support or alimony
Government benefits (child tax, welfare, disability)
Other income
If you are self-employed or operate a business, you need only include your net income, after deducting relevant business expenses.
A consumer proposal considers a household budget so your trustee will ask for this information for both you and your spouse.
Expense items to include:
Household expenses
Rent or mortgage payment
Property taxes
House / content insurance
Utilities – hydro, gas, water
Telephone / cell phone
Cable / internet
Furniture
Transportation
Gas
Car loan / lease
Public transit
Car repairs / maintenance
Vehicle insurance
Plate renewals
Living Costs
Food & groceries
Restaurants
Entertainment
Laundry / dry cleaning
Grooming / toiletries
Clothing
Smoking
Alcohol
Gifts and donations
Health
Life insurance
Disability insurance
Prescriptions
Dental
Other
Child care / babysitting
Banking fees
Gifts / allowances
Memberships
Pet care
If you pay for expenses annually (for example memberships, insurance or Christmas gifts) do your best to estimate how much you will need to set aside every month to cover these costs.
Eliminating current debt repayment
You will notice we did not include monthly debt payments in your consumer proposal budget other than those you wish to maintain which are typically secured loans like your mortgage or vehicle financing. Assuming you wish to keep these assets you will need to keep up with these payments which is why they are included in your budget.
When you make a consumer proposal, you have no unsecured debt payments. As I mentioned earlier, today your minimum payments on credit cards, high-interest installment loans and payday loan repayments are likely why your budget is negative.
When making a proposal to creditors, your trustee will look at your income minus your expenses before debt repayment. This number is hopefully positive. If it is not, your trustee can talk about ways to reduce your expenses or, if you feel it makes sense, return an expensive car to reduce your outgoing costs enough to bring your budget into balance.
Your trustee will want a list of who you owe money to. Based on your total debts and your creditors your trustee will know what minimum percentage to offer. This can be balanced out with your budget to see how much you can afford to repay.
Why a consumer proposal is better for your budget than bankruptcy
We talked earlier about how much your creditors will expect to receive and that they will want more under a debt proposal than they would if you were to file for personal bankruptcy. Since your creditors will be paid more you might wonder how this is good for your budget.
How long a person may be bankrupt is affected by how much income they make. Government rules say the more you make, the more you must pay in a bankruptcy and the longer you must make those payments. Someone who files bankruptcy the first time with surplus income payments is mandated to be in bankruptcy for 21 months. This time period cannot be lengthened or shortened. This can make monthly bankruptcy payments high relative to your available cash flow.
Consumer proposals can have a repayment term of up to five years. Spreading out your payments by up to the allowable 60 months can help you lower your monthly payments. This can mean the difference between a balanced budget and continuing to struggle to pay your everyday living costs.
Budgeting after your consumer proposal is filed
After your consumer proposal is filed, you will be required to attend two credit counselling sessions. One of these sessions will be devoted to how to budget and live within your means. While the primary reason to file a consumer proposal is to eliminate your debt, the second goal is to ensure that you don't rely on credit to cover everyday living expenses moving forward. A consumer proposal can give you a fresh start and now you can work towards building some savings for the future.
Contact us to see if a proposal can help balance your budget
A consumer proposal can eliminate your debt, allow you to keep your assets and help you get back on track financially.
If you are dealing with debt, contact us for a free initial Debt Free in 30 debt assessment during which we will review your budget, help you determine how much you can afford to pay and what offer you might propose to your creditors.
Similar Posts: